Tuck Chiropractic Clinic - Salem – Roanoke
About Tuck Chiropractic Clinic in Salem – Roanoke
Our Salem-Roanoke location is the newest addition to our Family of Clinics.  This location, established in April of 2019, strives to meet the pain management and healthy lifestyle needs of our patients living in the Salem and West Roanoke areas. Our goal is to get you back to your busy life, pain-free and healthier.
Dr. Philip Brown practices in this location.  Dr. Brown, originally from Vero Beach, Florida, is also very dedicated to serve and help her patients feel better and perform at their very best, so they can continue to do what they love.  Our doctors are among the highest-rated chiropractors in the Roanoke, VA area and we're ready to help you! Our main goal is to work with you so that you can live pain-free and do the things you love doing most. At Tuck Chiropractic we want to be advocates for your health!
Tuck Chiropractic Clinic Salem-Roanoke, which is located right next to Brandon Oaks Senior Living Community, participates in Numerous Roanoke Community events,  Roanoke Trick or Treating, Relay for Life, and Area Christmas Parades.
Our group enjoys Salem and Roanoke community life by participating in events like health fairs and golf tournaments. Our doctors also conduct health and lifestyle workshops throughout Roanoke County and Salem City. As a team, we participate with the Roanoke County and Salem-Roanoke Chambers of commerce and around the holidays, we love partnering with Feeding America SWVA's Thanksgiving Food Drive and Toys for Tots.
We love being part of the Salem and Roanoke Valley communities!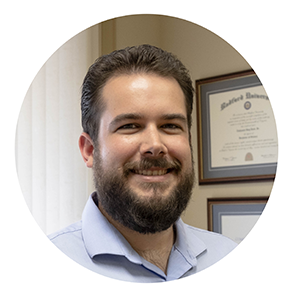 Dr. Philip Brown, DC, DACNB is the most recent addition to the Tuck Chiropractic team in our Salem - Roanoke location. Dr.…
Call this clinic: Salem – Roanoke
540-776-8200