Feel Better. Live Better.
Nothing should stop you from living to the fullest. If pain is holding you back from enjoying life, we at Tuck Chiropractic Clinic can help. With our experienced team of doctors at 10 locations across the Roanoke, New River Valley, and Central and Southwest Virginia regions, we work hard to make sure you have easy access to the very best in Chiropractic Care. Call us today and begin the path to a healthier you.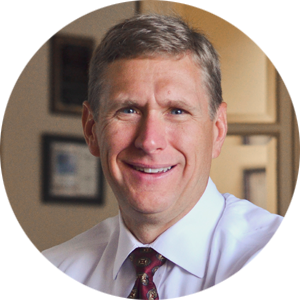 Dr. Ray Tuck
President of Tuck Chiropractic
PATIENT REVIEWS ABOUT OUR DOCTORS
I was experiencing lower back pain, preventing me from doing any physical activity. It even got to the point that I was numb from the waist down . After seeing Dr. Labarbera a couple times a week, for a few weeks, the numbness went away and I was able to get back to moderate physical activity. I have continued to get adjustments and it keeps getting better and better. I am back to doing everything I want to do! The entire staff at Tuck Chiropractic in Bedford is friendly, really cares about their patients, and great to work with!
Tammy Riggs
ON GOOGLE
I came to Tuck after suffering from excruciating back pain. I cannot say how well I was treated! Every one of the staff was most helpful - in every way imaginable...I had numbness in one leg and very sharp pain in my back and upper left thigh when I started treatment. Now, I have no pain, am back at work, and am so thankful to God for Tuck and all of the staff there! Very friendly, knowledgeable, patient and understanding. I highly recommend Tuck Chiropractic.
David Linkenhoker
ON GOOGLE
Dr. AJ LaBarbera at Tuck Chiropractic is no doubt the best Chiropractor that I have ever seen. As a former college football player that was too slow to avoid many hits, I have been seeing Chiropractors for over 30 years and I have had some wonderful experiences and results with various doctors. However, no one has ever taken the time and care to explain in language I can understand what is going on with me, how the adjustment will help and what I need to do to maintain a healthy spine/neck. That care and concern along with the best adjustments (every time) is why I am writing this review, so that anyone that reads this would be encouraged to experience the healing hands God has given Dr. AJ. He has been and continues to be a blessing to me and my entire family for over 10 years in his care.
Mark Black
ON GOOGLE
Tuck Chiropractic Clinic has a great staff; they have always been friendly and welcoming during my appointments. Dr. LaBarbera and Dr. Keene have been excellent with treating me for a variety of problems, which have included joint injuries, along with neck and back pain. I would recommend this place to anyone interested in seeking chiropractic care. They definitely put the interest of the patient first and strive to get one back to optimal health.
Jennifer T.
ON GOOGLE
"...After having struggled with almost 12 years of chronic back pain, a few months of coming to Tuck Chiropractic got me back on track. Dr. Brooke's intentionality has kept us on the same page about what I'm doing, what's important to me, and the steps I can take to stay healthy and active. Thanks Dr. Brooke and the Blacksburg team!"
Jill Alexander
ON GOOGLE
I was very nervous to go to a chiropractor until I went here. They definitely cater to your needs and made me feel more comfortable about having an adjustment. I now go regularly and have no issues with getting an adjustment. The staff is very friendly and knowledgeable. Dr. Skinner does a great job and he has helped prevent and relieve pain for both my wife and myself. I recommend giving them a try if your looking for some very friendly and helpful people in this industry.
Nathan Ives
ON GOOGLE
10 Locations. 1 Mission.
With 10 locations throughout the Southwest, Roanoke and New River Valley area, it's easy to get the best in chiropractic care. Our team of doctors are ready to help you get better.
YOU MAY ALSO BE INTERESTED IN...
Nothing can compare to sliding into your bed for a long night's rest after an exhausting day. However, while... Read More