Pregnancy Back and Neck Pain Treatment
Pregnancy can be accompanied by undesired aches and pains. At Tuck Chiropractic Clinic, we are committed to providing high quality treatment for you and your growing family.
What are the causes of discomfort during pregnancy?
During pregnancy, your body naturally shifts to allow room for the increased weight and change in body shape that comes with carrying a child. However, pregnancy can also cause pain and discomfort that decreases quality of life significantly.
Half of all pregnant women develop lower back pain at some point during a pregnancy. The baby's head creates increased pressure on the sciatic nerve, causing leg and lower back pain called sciatica. Neck pain due to increased body weight another discomfort common among pregnant women.
Additionally, the weight gain associated with pregnancy may cause sore joints and ligaments. While the body releases hormones to encourage these ligaments to stretch and make room for the baby, this soreness is still a major aspect of pregnancy pain. Also, the forward-placed weight of the baby creates extra stress on the spine, sometimes causing increased curvature of the upper and lower spine.
Is chiropractic care during pregnancy safe?
Safety is the first goal in caring for an expectant mother and her unborn baby. Chiropractors are trained and equipped to treat pregnant women, and many women report significant pain relief as a result of chiropractic treatment.
Current literature suggests chiropractic care is generally very safe for pregnant women and your chiropractor can work with you to devise a treatment plan during your pregnancy. Patients who may be experiencing a high-risk pregnancy or who have any safety concerns should always consult with an obstetrician before seeking chiropractic care.
How can I get relief from pregnancy-related pain?
For expectant mothers who wish to avoid taking pain-relieving drugs, chiropractic care is a safe, natural alternative. Chiropractic treatment can significantly reduce pain and discomfort during pregnancy by realigning the body and relieving pressure that causes lower back pain.
A study by Cynthia K. Peterson and colleagues at the University of Zürich, Switzerland, found that most pregnant women who sought chiropractic treatment for lower back pain experienced improvement in pain as a result of the treatment.
Additionally, chiropractic treatment can help mothers recover after delivery. The forward weight of the baby can cause a change in weight distribution on the pelvis, creating extra pressure on the spine and frontal pelvis. After delivery, ligaments and joints that loosened to allow room for the baby begin to tighten up. Chiropractic care post-delivery can restore pelvic balance and spinal alignment as joint tighten, preventing permanent injury as a result of pregnancy.
Tuck Chiropractic Treatment for Pregnancy-related Pain:
STRETCHES AND EXCERCISES
At Tuck Chiropractic Clinic, your doctor of chiropractic can recommend gentle stretches and exercises to relieve pregnancy-related soreness and help your body adjust to the changes of pregnancy with less pain. You can also seek advice about the ergonomics of your sleeping and sitting posture to prevent unnecessary pain due to bad positioning.
WEBSTER TECHNIQUE
The Webster Technique, a specific chiropractic adjustment, can be employed on a late-term pregnant woman whose baby is in breech position. The technique removes constraints and allows doctors to manipulate the baby into proper delivery position. Chiropractors report that in 92 percent of cases where the Webster Technique was employed on a breech pregnancy, the child was successfully manipulated into the correct position. Correcting breech position creates the opportunity to pursue a natural childbirth, as most breech babies are delivered by Caesarian section.
How can Tuck Chiropractic help you?
Whether you just want a better health lifestyle or you need relief from intense or chronic pain, we can help. Schedule an appointment for your assessment and take a step towards living with less pain and more freedom!
Ask A Question
Schedule Appointment
You may also be interested in...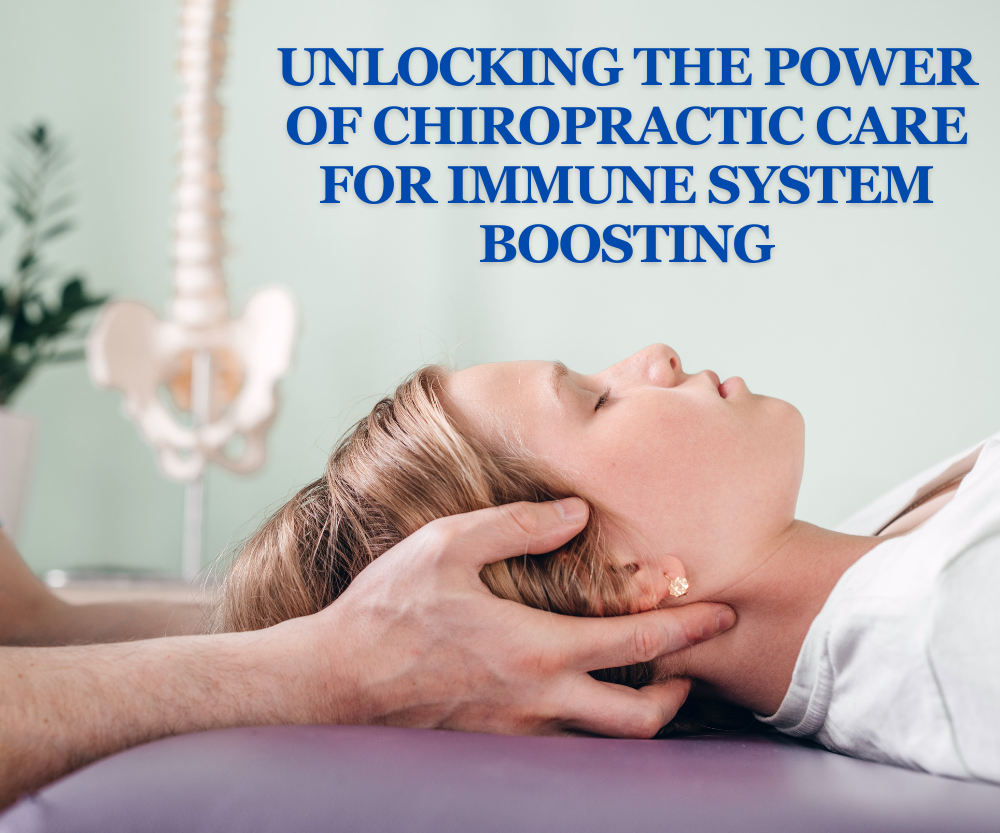 In today's fast-paced world, maintaining a strong immune system is more crucial than ever. Your immune system serves as your body's natural… Read More