Is Tuck Chiropractic Right for Me?
Chronic head, neck or back pain, while very common, can greatly hinder you from fully enjoying life. Chiropractic Care offers options for relief, without long-term health risks associated with surgery or increased pain medication. At Tuck Chiropractic, we have been able to help thousands of people in Roanoke Valley, New River Valley, Central, and Southwest Virginia find simple solutions for many types of recurring pain. We work with patients to create a healing plan that will quickly improve symptoms and get you back to feeling better and enjoying life. Safe pain relief is possible and we're here to help.
Time Tested & Quality Healthcare
Tuck Chiropractic has been providing the community with effective treatments for pain since 1979. Our reputation is built upon practicing safe and established methods, making us the leading choice for Chiropractic Care. Tuck Chiropractic doctors work as a team, giving you the benefit of our combined knowledge as you seek relief from neck pain, back pain, and headaches. Our expertise on the spine and nervous system, which control and coordinate all of the functions of the body, enable us to also treat musculoskeletal conditions beyond neck and back pain. No matter what symptoms you are facing, we will take the time to give you the individual attention you deserve. We're committed to helping you develop a treatment plan that will give you the most results with the least invasiveness.
Tuck Chiropractic Care is Safe, Effective & Non-Invasive
A comparison of Treatments for Neck & Back Pain

Tuck Chiropractic Fits Your Health Goals.
At Tuck Chiropractic, the doctors and staff empower you to take control of your health. Creating a plan that fits your lifestyle is our priority. We work with your primary care doctors and specialists to give you the best healthcare possible. In fact, doctors and specialists regularly refer their patients to us, because of the positive results of our treatment.
Our Treatments help you get back to living life...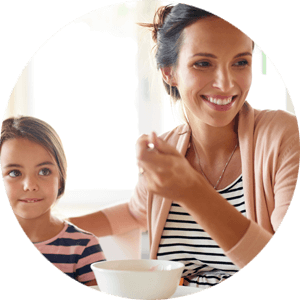 Reduce dependency on pain medication
Medications have their place. However, taking fewer pain medications means having a healthier body. By freeing you from uncomfortable, severe and chronic pain, you're free from dependency on high amounts of pain medication. This protects you from potential damage to vital organs like your liver or kidneys and eliminates concerns about habit-forming medication.
Increase mobility and motion
So much about life is connected to movement. Our treatments are focused to regain range of motion and increase your mobility. Every day, we help patients across Virginia get part of their lives back through increasing their ability to move, pain free.
Live a healthy life
Get back in the gym, on the field or outdoors! Our doctors have helped thousands of patients get back to living life fully by removing the barriers that keep them from living well. Whether it's high energy sports, getting the job done at work or simply taking a walk with the family – we can get help you get back to living the life you deserve.
What Our Patients Are Saying...
Chiropractic Care Isn't for Everyone...
Our foremost goal at Tuck Chiropractic is seeing you receive the care you need. We know Chiropractic Care isn't the best option for everyone. Individuals who have had a recent spinal fracture, patients with full-spine fusion or patients with certain congenital issues (like Spina Bifida Occulta) should not undergo Chiropractic Treatment. If you have a medical condition that does not benefit from Chiropractic care, we recommend you consult your doctor for further pain relief. We are also happy to help you find a specialist that may be able to help you.
Tuck Chiropractic Care Is Affordable
Chiropractic Care is an affordable option, both in the short term and also because of the long term benefits. Chiropractic a non-invasive path toward health that can also help you avoid expensive surgeries and medications further on. Industry studies reveal that chiropractic costs less than traditional medical care when chiropractors are the first doctors visited. Our patients are often surprised to discover that such beneficial care fits within their financial means. Find out how affordable your treatment will be - Contact us today!
Ready to live with less pain and more freedom?
Whether you just want a better health lifestyle or you need relief from intense or chronic pain, we can help.
Ask A Question
Schedule An Appointment