Feel Better. Live Better.
Chiropractic and Your Quality of Life
While some may view chiropractic care as a way to eliminate pain, and others consider it a conduit for living a healthy lifestyle, we strive to deliver both. What sets Tuck Chiropractic Clinic apart is our commitment to restoring our patients' functional capacity, relieving them of their pain, and enhancing their overall quality of life. Living pain-free allows our patients to be their best selves and do the things that make them happy. We know we've done our job when our patients report that they not only feel better, but live better, too.
But what does that really mean?
Pain is a necessary part of life — when we sustain an injury, pain is what warns us to stop the activity and treat the affected part of the body. But chronic pain that continues for a long period of time — even years in some circumstances — negatively affects a patient's quality of life and can even lead to depression.
At Tuck Chiropractic Clinic, we work with athletes suffering from acute injuries, drivers hurt in auto accidents, and even expectant mothers experiencing pain and discomfort during pregnancy. We want to see each patient living free of pain. But eliminating pain is only one half of how our team supports a healthy lifestyle.
Live Better
The goal of chiropractic care is to correct the body's structural alignment to improve how it functions overall. When your body is out of alignment, this condition can cause tissue damage and contribute to various health issues. Chiropractic treatment can increase range of motion in the spine and joints of the body, an essential factor in how you feel.
Feeling restored, healthy, and vibrant can reduce stress and have a positive impact on our attitude and outlook on life. Returning to our hobbies and passions and living life to the fullest become easier. In this way, being our best self is not only good for us, but also those around us.
Our knowledgeable chiropractors also contribute to our patients' wellbeing by improving their posture, giving advice on regular exercises tailored to their needs, and guiding them to stay on track with nutritional goals. We love to serve our communities by helping patients enjoy the important things in their lives, and when they experience overall health and healing, they are empowered to live happier, more abundant lives.
A Conservative Approach to Health and Well-Being
Chiropractic care is considered one of the safest noninvasive, drug-free treatments for back and neck pain, as well as joint pain and headaches. This conservative approach to health can be an effective way to feel better without surgery. Extensive research has shown that for lower back pain, the leading cause of disability, a combination of conservative care treatments can cost less and provide greater patient satisfaction than traditional medical care.
Unfortunately, those in pain often turn to over-the-counter nonsteroidal anti-inflammatory drugs (NSAIDS), but these drugs often carry risks that are significantly greater than those associated with chiropractic manipulation, including gastrointestinal bleeding and kidney problems. And in recent years, large amounts of opioid painkillers have been prescribed to chronic pain sufferers, which has been associated with a rise in addiction.
But according to the American Chiropractic Association (ACA), chiropractic care should be an important first line of defense against pain and, in some instances is effective in reducing or eliminating a patient's reliance on over-the-counter and prescription painkillers.
You may also be interested in...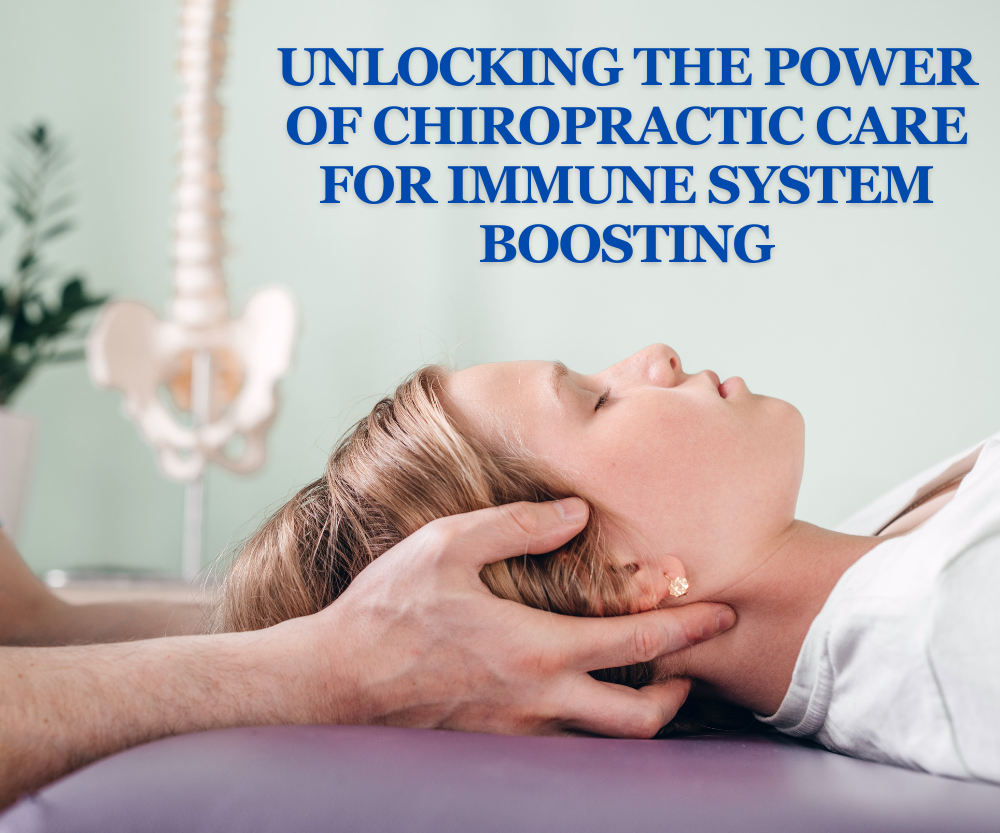 In today's fast-paced world, maintaining a strong immune system is more crucial than ever. Your immune system serves as your body's natural… Read More