Tuck Chiropractic Clinic - Roanoke – Brandon Ave
About Tuck Chiropractic Clinic in Roanoke – Brandon Ave
Our Roanoke-Brandon Ave location, is the newest addition to our Family of Clinics.  This location, established in April of 2019, strives to meet the pain management and healthy lifestyle needs of our patients living in the Salem, Brandon Avenue, Raleigh Court, Grandin and Southwest Roanoke areas. Our goal is to get you back to your busy life, pain-free and healthier.  Dr. AJ LaBarbera practices in this Brandon Avenue location in Roanoke, Va. His goal is to work with you so that you can live a pain-free and high quality life. At Tuck Chiropractic, we want to be advocates for your health!
Dr. AJ LaBarbera grew up in Roanoke, Va.  After graduating from Cave Spring High School, He went on to get his Bachelor of Science (B.S) in Biology from Virginia Tech.  Following Graduation from Tech, Dr. LaBarbera spent the next four years pursuing his Doctorate (D.C.) from Palmer College of Chiropractic, in Davenport, Iowa. In 2002, after spending some time practicing with a doctor outside Chicago, he moved back home to Virginia to practice.
Helping patients meet their goals has always been one of the most important aspect of patient care to Dr. LaBarbera.  Attention to detail has also been chief focus of his in practice as well.  He enjoys helping toddlers, high school and college athletes, pregnant women, and seniors.  Since 2002, he has been dedicated to the health and well-being of Roanoke, Botetourt, and Bedford Counties.
As a second generation Chiropractor, Dr. LaBarbera was brought up with quality Chiropractic and knows first hand the value of Chiropractic care.  Delivering Patient-Centered care has always been a passion of his, and measuring how our Doctors measure up is equally as important to him in  providing excellent care.  Dr. LaBarbera is working hard to be apart of the Brandon Avenue, Raleigh Court and Grandin Communities, and throughout Southwest Roanoke, VA. He has been involved in numerous local philanthropic efforts, and he is an advocate for Roanoke County Schools and Hidden Valley youth team sports.  He has enjoyed serving the Community through membership in Roanoke Valley Civic Organizations and by sitting on various Association Boards. Dr. LaBarbera enjoys fishing, golfing, and going to the beach with his family.  Since he was young he has always been an avid Virginia Tech Hokies Football Fan.
Dr. LaBarbera serves as Virginia State Representative to Palmer College of Chiropractic and also has been serving on the Unified Virginia Chiropractic Association Board of Directors since 2014.  Dr. LaBarbera is married and has a daughter.
Dr. Susan Kilmer, a graduate of the Los Angeles College of Chiropractic, has been in private practice herself for the past 19 years in the Roanoke area and joined our team in 2015.
Dr. Kilmer likes to stay active! She was an accomplished equestrian (ranked 4th in the nation at one time), and enjoys snow skiing, water skiing, and biking. She has previously participated, and completed 100 mile organized bike rides, and is a member of the Blue Ridge Bike Club.
What she enjoys most about chiropractic?
"I find it truly rewarding to have a patient who is in pain, come into my clinic, after seeing many doctors, and finally finding relief from their pain through chiropractic. To see them feel better, and get that help through chiropractic is just very rewarding to me."
Tuck Chiropractic Clinic Brandon Avenue, which is located right next to Brandon Oaks Senior Living Community, participates in Numerous Roanoke Community events,  Roanoke Trick or Treating, Relay for Life, and Area Christmas Parades.
Our group enjoys Southwest Roanoke community life by participating in events like health fairs, golf tournaments, and supporting Roanoke County Schools Sports, Such as Hidden Valley Middle School and High School.  Our doctors also conduct health and lifestyle workshops throughout Roanoke County and Roanoke City. As a team, we participate with the Roanoke County and Salem-Roanoke Chambers of commerce and around the holidays, we love partnering with Feeding America SWVA's Thanksgiving Food Drive and Toys for Tots.
We love being part of the Salem and Roanoke Valley communities!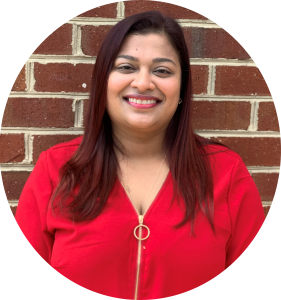 Raised in Long Island, NY. After my Bachelors I worked as an EMT for the FDNY for about 5 years. I then…
Dr. Susan Kilmer, a graduate of the Los Angeles College of Chiropractic, has been in private practice herself for the past 19…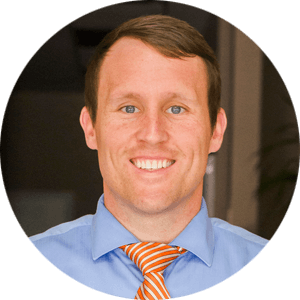 Dr. Jeremy Keene is a native of southwest Virginia. He was born and raised in Richlands, Virginia. He is a 2009 graduate…
Call this clinic: Roanoke – Brandon Ave
540-776-8200