Tuck Chiropractic Clinic - Bedford
Monday
8:00am-12:00pm & 2:00pm-6:00pm
Tuesday
8:00am-12:00pm & 2:00pm-6:00pm
Wednesday
8:00am-12:00pm & 2:00pm-6:00pm
Thursday
8:00am-12:00pm & 2:00pm-6:00pm
About Tuck Chiropractic Clinic in Bedford
Tuck Chiropractic's Bedford clinic, formerly LaBarbera Family Chiropractic (A.J. LaBarbera, D.C.) merged with Tuck Chiropractic in 2010.
Dr. John Earsing practices at Tuck Chiropractic Clinic in Bedford. His goal is to work with you so that you can live pain free. At Tuck Chiropractic, our mission is to make a positive impact on every life we touch and to be true advocates for your health.
We are committed to helping you reach your personal goals. We will strive to help with your health goals by providing excellent care and treatment that not only eliminate pain, but improve your quality of life. Whether you want to heal up after an injury and address back pain, neck pain, headaches or you just wand a better and healthier lifestyle, we're here to help!
Our care will incorporate chiropractic care to help improve the function of your body while reducing pain. We also offer corrective exercises that focus on building up the strength of your muscles and joints without risking further injury. We supervise the exercises and offer recommendations that change over time as your body heals and recovers.  Our doctors will determine a simple and efficient treatment strategy based on your situation and your goals. 
Tuck Chiropractic Clinic participates in annual food and toy drives to benefit local families during the holidays.  The clinic is also and active member of the Chamber of Commerce. The Doctors collectively support through donation and participation The Christmas Station, Rotary Club, The National D-Day Foundation, Local Hospice, The YMCA, Domestic Violence Inititives and Pregnancy Center, all of The Local Law Enforcement Branches, and the Volunteer Fire Department.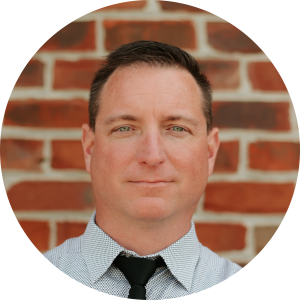 Dr. Earsing has practiced in Bedford for 20 years. He has a good working relationship with the area doctors, and these relationships…
Call this clinic: Bedford
540-586-1105