Bike Where You Live: New River Valley

Pictured: Dr. Lee Matthis with his family rooting him on towards the end of Mountains of Misery.
Unless you've been living under a rock for the past few years, you may have noticed that biking has taken hold of the outdoor culture of Southwest Virginia. Recently named "America's East Coast Mountain Biking Capital", Virginia's Blue Ridge is the perfect place to take your fitness routine outside.
The doctors at Tuck Chiropractic Clinic aren't immune to the hype. In fact, we recently got the chance to swap biking stories at a full-team training event. Now, we've decided to share some of our favorites starting with biking options in the New River Valley!
Biking in the New River Valley
Dr. Lee Matthis is the resident biking expert in the New River Valley. After treating the Virginia Tech Cycling team for 5 years, he decided to explore the world of endurance cycling for himself.
"There's something about being out there by yourself, with the wind going past your ears. It helps you brush out the cobwebs physically and mentally," reflects Matthis. "You get the runners high without the impact you put on your body from running."
The natural geography of the New River Valley makes it ideal for all kinds of road and mountain biking. It doesn't hurt that the beautiful scenery is endless.
Family Friendly Bike Trails
Ellett Valley Recreation Trail  runs from Christiansburg to Blacksburg and is an ideal road for anyone to ride because it's flat. Taking Luster's Gate Road, you can ride from one side of the Valley to the other with low traffic. Length: 4-5 miles.
Huckleberry Trail is another great place for families to ride. It's a foot and cycling path that runs from Blacksburg to Christiansburg and was recently expanded to pass over Pepper's Ferry Road by the mall. It's great for casual cyclers.
The Wilderness Road Ride is a popular event hosted by the local chapter of the Fellowship of Christian Athletes. It provides another opportunity for family friendly biking in the New River Valley. Trails vary between 5 miles through Bissett Park to 100 miles depending on your level of commitment.
Endurance Biking Options
If you're looking to take your solo biking up a notch, there are plenty of challenging options in the New River Valley area.
The Mountains of Misery is an annual bike event that is as challenging as it sounds. While there isn't an event in 2019, we hope the event will return for 2020. The ride is over 100 miles long with 11,000 feet of total elevation gain. We hope you like hills!
Another extended bike event falls on Move-In Weekend at Virginia Tech. As the roads fill up with students, bikers take to the hills for a 100 mile bike run. The trail takes you through the Burke's Garden Century route with a mixture of flat and mountainous road.
Whether you're looking for a light, easy bike ride or a more endurance focused challenge, the possibilities are endless in the New River Valley. You may even spot Dr. Matthis getting his cardio in with his family one weekend!
YOU MAY ALSO BE INTERESTED IN...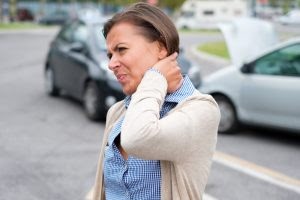 One of the most common injuries resulting from trauma, such as a car crash, is whiplash. Whiplash is a... Read More