What Is Bursitis and Can You Treat It?

The hips, shoulders, and elbows are common points of pain for many of us. While there are numerous reasons for pain flare ups in these areas, Bursitis is often the source. Bursitis can be extremely painful and challenging to treat but, there are steps you can take to ease your pain and prevent flare ups.
What is Bursitis?
Bursitis is the inflammation of sacs of fluid (bursae) around major joints in the body. You can think of bursae as a cushion between your bones. When the bursae becomes inflamed, it can cause the surrounding joints to become, stiff, sore, and swollen. Bursitis is often found in the hips, shoulders, and elbows. However, Bursitis can happen in other parts of the body such as knees and toes.
Causes of Bursitis
Often times, Bursitis is caused by repetitive trauma and straining of the joints/bursae. There's a reason Bursitis is found in most major joints. These joints tend to bear the brunt of most of our physical activity. Bursitis is usually a side effect of overworked bursae. Anything from improper lifting to frequent running can be a trigger. Bursitis can also occur as a result of arthritis, gout, and certain types of infections.
Treatment
Treatment relies mostly on the type of Bursitis you have. The objective is to avoid straining the inflamed area. A combination of rest and ice can usually help manage pain. Chiropractic adjustments offer relief by improving joint flexibility while also decreasing discomfort and inflammation. Over the counter pain relievers are also known to help reduce inflammation caused by Bursitis. However, Chronic Bursitis can call for more serious forms of treatment such as steroid shots or surgery.
Prevention
Odds are, if you've been diagnosed with Bursitis, you will never completely rid yourself of the ailment. However, you can take action to prevent flare ups. Adding support to the areas of your body that have experienced a flare up before can help reduce your chances of a flare-up. For instance, wearing proper running shoes on a day filled with physical activity can help prevent your feet and knees from straining. Stretching before and after workouts are also very important for keeping joints happy. And of course, regular visits to a chiropractor can help keep your body in alignment and your joints in good working order. 
If you think you might have Bursitis, you should visit your health care provider for a personalized care plan. Find a Tuck Clinic near you to start your path to recovery.
YOU MAY ALSO BE INTERESTED IN...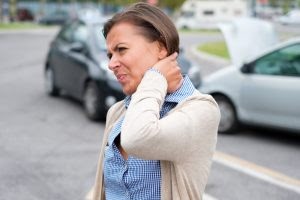 One of the most common injuries resulting from trauma, such as a car crash, is whiplash. Whiplash is a... Read More