Keep Your Young Athlete Moving
There is a reason that NFL teams keep a chiropractor on staff to treat their athletes. Chiropractic care is one of the only ways to treat an injury and reduce pain from the inside out, while keeping the minds of their athletes clear headed and free of the fog that medications often cause. But football players aren't the only athletes that benefit from chiropractic treatment of injuries. We've heard and shared stories from runners, gymnasts, and even soccer players about how they have regained mobility or improved performance after chiropractic care. If the sport includes the use of your musculoskeletal system (aka of them), the athlete can benefit from chiropractic care.
Supporting Growing Athletes
For growing young athletes, it is especially important to treat a sports injury from the source to avoid medication or surgery. According to John Hopkins Medicine, approximately 30 million children and teens participate in sports annual. Of those, 3.5 million sports injuries occur each year. Being active in youth sports is a way for children and teens to get involved in the community, stay active, make friends, and learn focus and dedication. While it's important for them to learn what a setback looks like, no parent ever wants to see their child suffering from a severe injury.
With growing bodies and growing minds, the reactions of young athletes are often slightly slower than that of their adult idols, resulting in more injuries for the group overall. Tuck Clinic sees patients as the result of a single incident, as well as injuries that are a result of repeated wear and tear. Treating these young athletes in this vital time of development is not something that should be taken lightly. The choice of treatment could quite literally make or break their future in sports.
Studies have shown that chiropractic care can not only treat an injury incited by over activity, but even work to improve performance. This is because the proper alignment of the body's musculoskeletal system can improve balance, strength, flexibility, and coordination.

Sports Injury Treatments At Tuck
At Tuck Chiropractic Clinic, we like to view sports injury treatments with three pillars of focus: injury prevention, joint manipulation, improving function and enhancing performance . When given the opportunity, we work with athletes to proactively take care of their alignment, hydration, and nutrition to assure that the body is fully supported on all fronts. We can help make sure they're doing the proper conditioning and taking care of their bodies in between strenuous practices and games.
When facing a sports injury, we provide joint or spinal manipulation therapy to restore function and improve mobility . This may be able to get kids off the bench and confidently scoring goals in a shorter time than would be required by surgery or a more severe injury that could have been avoided through an active chiropractic care plan. We can help these athletes condition themselves to get back on the field faster.
We also work with athletes to provide maintenance or wellness  on their bodies to increase range of motion and therefore improve athletic performance. Our clinics across Southwest Virginia partner with local high school and college teams. We've contributed to the overall athleticism of athletes from Ferrum College baseball players to Radford Track and Field, and even Lord Botetourt High School Lacrosse players! It's incredibly rewarding for us to have the opportunity to help these young athletes reach their personal fitness goals.
YOU MAY ALSO BE INTERESTED IN...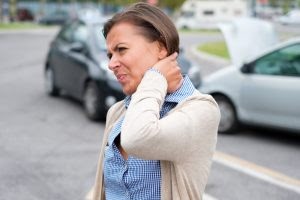 One of the most common injuries resulting from trauma, such as a car crash, is whiplash. Whiplash is a... Read More