Do Back Support Devices Really Work?

While the underlying cause often varies, low back pain is one of the most commonly identified sources of pain in about 80% of adults. In fact, about 60% of our patients at Tuck Chiropractic Clinic seek treatment for it. Regardless if the pain is caused by a sudden strain, disc problems, or general muscle tension, there's often a common factor: the lower back does not have the right amount of strength and support to provide the foundation for the rest of the body to "stand" on.
In addition to a chiropractic care and wellness program, a popular solution is to take advantage of back support technologies that can help improve posture and provided additional support to your lower back to relieve pressure and pain. But do these support devices truly work? Or is it possible they could prolong the underlying problem? These are just a few questions we're hoping to tackle for you. But let's start with the different types of back support devices.
Types and Functions of Back Braces
Lumbar Support Device – Lumbar support devices typically wrap around your waistline and provide support and compression to the lower back to relieve your back of the pressure caused by your upper body to allow your spine, discs, and muscles to heal.
Upper Back Posture Brace – A posture brace is designed to retrain your musculoskeletal system to naturally improve your posture. By means of pulling your shoulders onto your back, this brace strengthens the muscles surrounding your clavicles and upper back to build muscle memory and improve posture.
Back Support Belt – Most general use back support belts are used to provide additional support to the back in strenuous situations such as heavy lifting. By stabilizing your lower back, you can properly support additional weight and move in away that will not damage your back.
Miscellaneous – There are also options like lumbar support pillows or "donut" cushions that don't attach to your body, but can provide additional support to your back to improve posture or relieve pressure.
Do They Work?
No solution is ever a one size fits all. The effectiveness of any measure to relieve back pain must be aligned with the underlying cause and often supported by additional techniques. While studies do show that these various support devices can provide additional stability and relieve pressure during the healing process, they are not a standalone solution to any back problem.
Subacute back pain may find temporary relief from a lumbar support device, however, there is danger in overusing the support device and causing long term weakness in the muscles. For those with chronic back pain, a back support device is likely to be the least effective for your pain.
Back pain, and body pain in general, should be treated on multiple fronts. Because the musculoskeletal system is so intertwined with the nervous system, we recommend talking to your chiropractor about the best ways you can supplement treatments for your low back pain with the right mixture of support devices and strengthening exercises to achieve a true, long term outcome.
YOU MAY ALSO BE INTERESTED IN...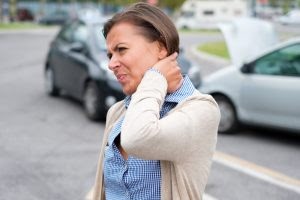 One of the most common injuries resulting from trauma, such as a car crash, is whiplash. Whiplash is a... Read More