Dr. Tuck Elected to American Chiropractic Association Board of Governors

Dr. Ray Tuck Leads by Example
As you may know, Dr. Tuck and his family have been passionate players in the world of chiropractic for decades. Their dedication to the professional has, in turn, inspired his own team to take the time to advocate for the industry by speaking at conferences and taking opportunities to lobby for special initiatives like healthcare access.
Dr. Tuck is a member of the governor-appointed Virginia Board of Medicine and a member of ACA leadership since 2007. He was elected to the ACA BOG in 2013 as the District 3 Governor of the Board and was elected to serve as Chairman of the Board in 2016.
We are excited to share that Tuck has been working hard with his peers to bring about changes in governance and strategic focus of the ACA to adjust to the changing landscape of healthcare and the chiropractic practice. As such, he has been re-elected to the Board of Governors and named interim-President of the organization to continue his efforts in spearheading a shift in focus in the industry and in the national organization.
The New ACA
The American Chiropractic Association has always been a figurehead for chiropractors who seek to provide conservative care held up to high standards and values. That will never change. However, because of its longstanding presence in the industry, it was time for a refresh. ACA Today wants to represent a standard that's "Hands Down Better™". How do leadership and members aim to hold true to that standard?
Starting today, and every day after, ACA is moving in a healthier direction. These are their tenants of the new initiative:
We will accept the most principled and dedicated DCs
We will expect every member to sign our new

 

Pledge of Professional Values
We will meet patients where they are in their treatment
We will be more collaborative with other healthcare professionals
We will insist on evidence-based practices
We will abide by our

 

newly-adopted treatment guidelines

 

so patients will know that working with an ACA chiropractor means the highest level of care
We will make the ACA logo the symbol of only the finest chiropractic care available
To sum it all up, the ACA aims to be the guiding light for the chiropractic industry to encourage members to provide high quality, conservative and collaborative care to it's patients by working through a team approach within their own practice and with other physicians outside of their practice.
YOU MAY ALSO BE INTERESTED IN...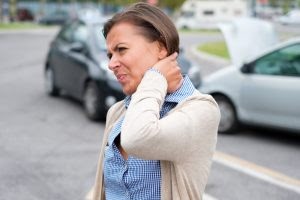 One of the most common injuries resulting from trauma, such as a car crash, is whiplash. Whiplash is a... Read More