*Update:  We are pleased to announce that our school supply drive has collected over 350lbs of new school supplies! We are proud to be part of such a generous and supportive community. Thanks to your kindness, we will be able to donate school supplies to the following counties: Bedford, Botetourt, Franklin, Montgomery, Roanoke and Roanoke City.
Help Them Grow & Help Them Learn!
Our team is fully committed to supporting the health of our patients and being an active part of their pursuit of wellness. This occurs on the individual level, when adjusting patients and providing chiropractic treatments in our clinics. We also know we can have an impact by coming together to support the community at large. In that spirit, we are partnering with the Unified Virginia Chiropractic Association to collect school supplies for elementary schools in our service area.
When considering how to help children be healthy and well you must consider their physical, emotional, and intellectual growth. We do not want lack of access to school supplies to inhibit a child from getting the education they need and deserve. Through this school supply drive we are going to collect the basics required for elementary school aged children. The supplies will then be given to local schools, investing in the very communities we all live and work in.
The good news is, you can help too! You can drop off school supplies any time before August 24th and our team will take care of getting them distributed. The next time you come to see us for an adjustment or treatment consider bringing colored pencils or notebooks—maybe even a USB drive or backpack. Just know, your generosity and willingness to participate will make a difference for the children of the Roanoke and New River Valley regions.

Will you help us make a positive impact on our local community?
YOU MAY ALSO BE INTERESTED IN...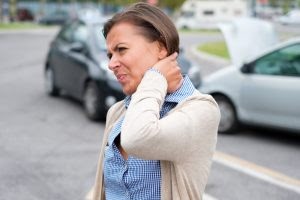 One of the most common injuries resulting from trauma, such as a car crash, is whiplash. Whiplash is a... Read More