Serving and Leading with Chiropractic | Dr. Anthony Hamm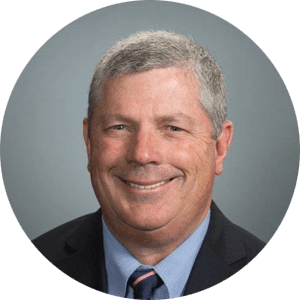 It all began when he was a young child. Dr. Anthony "Tony" Hamm witnessed his stepfather eliminate pain for countless patients with chiropractic and this type of healthcare was captivating to him. He specifically recalls that as he grew, he realized how much he, "liked the fact that it was drug-free and effective." Beyond that, Dr. Hamm noted, "There also seemed to be a great deal of patient satisfaction." His path forward in life was clear; he was going to follow in his stepfather's footsteps and become a chiropractor.
When Dr. Hamm was in high school, he began planning the best path forward to make his dream a reality. Specifically, he designed his college experience around the goal of being accepted into Chiropractic College. He finished the required prerequisites and attended Chiropractic College at National University of Health Sciences. Interestingly, Dr. Nathan Tuck, the father of Dr. Ray Tuck, was a classmate and friend to Dr. Hamm.
It was sometime later that this friendship and connection to the Tuck family came around full circle. Dr. Ray Tuck and Dr. Hamm began working together on American Chiropractic Association projects about seven or eight years ago. In that process, they developed a close friendship. Dr. Hamm explained, "He and I developed a close friendship and a lot of that had to do with my former relationship with his dad."
Dr. Hamm's career as a chiropractor is one that can be characterized by service and leadership. He has served within the North Carolina Chiropractic Association for a number of years. He was also the North Carolina delegate to the ACA in the 1990s. Ultimately, he spent a two-year term serving as the President of the American Chiropractic Association. For him, this leadership was a natural progression stemming from his dedication and love for chiropractic. He explained, "I love what I do. I love the patient interaction. I love to see people in pain get better."
Like many wise leaders, Dr. Hamm makes sure to consider what's next. While no date has been set for Dr. Hamm's retirement he realized it was a reality looming on the horizon. In true Dr. Hamm fashion, he began focusing on his patient's needs and how he could ensure continuity of care for them.  Dr. Hamm explained, "I witnessed how Tuck Chiropractic Clinic was emerging and evolving. I like that it is a team-based approach and everyone in the company is a team member." Dr. Hamm made the decision to join our team and make his practice part of Tuck Chiropractic Clinic.
The change has been exciting and welcomed by Dr. Hamm and the Tuck team alike. Dr. Tuck said, "Dr. Hamm has long been an expert in many areas of the chiropractic field and in healthcare. We are confident his expertise and dedication will help us continue to live our commitment to excellence through consistent, convenient, and patient-centered care."
Don't mistake this mention of retirement for an indication that Dr. Hamm is slowing down. That's anything but the case. Currently, he is enrolled in a master of science in health sciences curriculum, with a concentration on health care quality, at The George Washington University School of Medicine and Health Sciences. He is also an avid golfer who has traveled to amazing destinations like Pebble Beach and Scotland to spend time on the green. However, Dr. Hamm is making some intentional moves to slow down just a little, to make sure he can enjoy his children and 5-month old grandson.
As Dr. Hamm reflects on his busy and rewarding career, he can't help but acknowledge the privilege it is to help others live pain-free. He described, "One of the things that I'm most proud is that we take both acute and chronic care patients and provide services that assist with improvement and management of those conditions without total reliance on medication." We are thankful for now having Dr. Hamm, and his dedication and drive to serve others, as part of Tuck Chiropractic Clinic.
YOU MAY ALSO BE INTERESTED IN...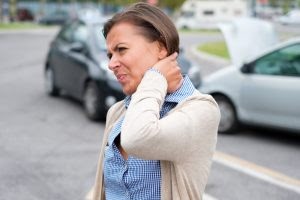 One of the most common injuries resulting from trauma, such as a car crash, is whiplash. Whiplash is a... Read More