Supporting Those Who Serve Our Community
Serving others is often accompanied by sacrifice. For those that feel a true calling, the sacrifice is outweighed by their passion for what they do. This can be said of Greg, a local Fireman and EMT, he has been a first responder for 27 years.
Greg began his career as a firefighter working in a volunteer capacity with Bedford Fire Department. He had a full time job with a printing company, working 5 days a week on swing shift. In his free time you could find him at the firehouse, serving the community. He persistently applied to full time positions until he achieved his goal and was hired by Roanoke City Fire and EMS. Greg describes it simply as, "A dream job."
The sacrifice that accompanies this dream job of being a firefighter is often felt physically in the aches and pains that accumulate over time. Greg explained that the "turn out gear," or necessary clothing and equipment, weighs about 40 pounds. In addition to that, depending on the nature of the emergency, first responders often carry other heavy equipment such as an ax or hose. All of this weight is a lot to bear, and the cumulative effect of responding to numerous calls on any given day adds up.
Another aspect of being a first responder, which is hard on the spine and joints, is the many weird angles required while moving and lifting. Although Greg knows to always lift from his legs sometimes it is necessary to lift a patient up and onto a stretcher and it isn't possible to use textbook technique. At other times, quick movements are necessary all while wearing bulky gear. The sum of all the physical wear and tear is a body that just feels worn out.
For this reason, Greg includes
chiropractic
as part of his monthly wellness routine. He stated, "I don't wait for them to call, my body tells me when I'm ready." Without looking at the calendar or checking the date he becomes aware that it is time for an adjustment. Greg said, "I can do my job because the pain is not there."
Greg also gets
chiropractic treatment
if he experiences injury. When the tones go off, there is an emergency in progress, and Greg's adrenaline is pumping there is a higher likelihood of injury occurring. Greg said, "Trying to get there as fast as you can, you have a tendency to do wrong to your body." Greg recalled one time he hurt his shoulder at work and could barely move. He left work and visited the
Peters Creek clinic
for treatment; within ten minutes his pain was resolved. Greg has great relationships with multiple doctors at Tuck Chiropractic Clinic and visits the
clinic location
that is most convenient in that particular situation.
There is something special about people like Greg. Listening to him explain the privilege it is to be a first responder is nothing short of inspiring. He loves how his career choice is both challenging and rewarding. When describing his passion for being a Firefighter and EMT he said, "This is the best job in the world, hands down. You're not going to get rich but you have the reward of being able to help someone." He also emphasized that by becoming a first responder he has gained a second family. "There aren't many jobs that people can say they have family to work with. It's one of those things people don't understand unless you actually do it," explained Greg.
Greg is a great example of living a selfless life, one that often results in personal sacrifice, for the betterment of others. Getting to work with incredible patients like Greg reminds us of the value of serving others before self and focusing on leaving a positive impact on those around us!
Copyright:
leaf / 123RF Stock Photo
YOU MAY ALSO BE INTERESTED IN...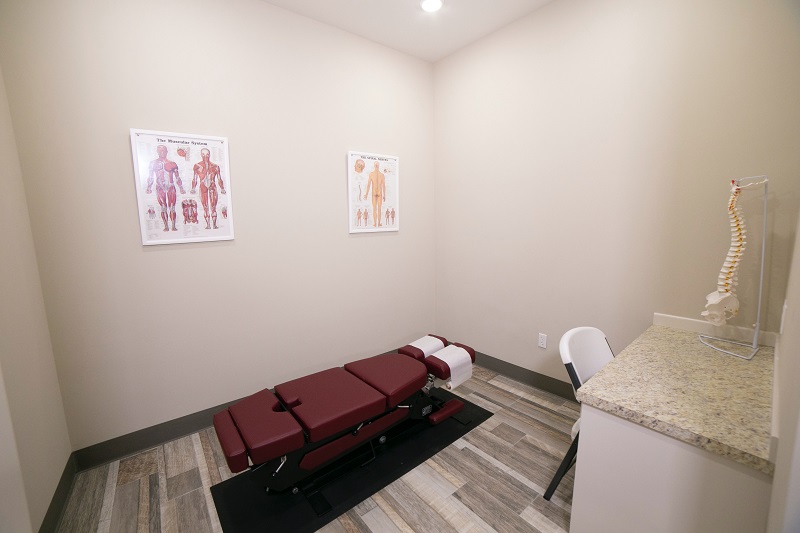 Chiropractic care can be an excellent alternative treatment option for aches and pain throughout the body. Every year, over... Read More