How Do We Know How Healthcare Is Performing?
Healthcare is a hot topic right now on the political landscape, especially as election season accelerates and gains traction. With all the talk of healthcare it does beg the question, how does the healthcare industry collectively and objectively assess its current performance and areas for improvement? The best way to tackle this important topic is to ask those who matter most in the healthcare system—patients themselves.
The Consumer Assessment of Healthcare Providers and Systems (
CAHPS
) agenda is a program of the U.S. Agency for Healthcare Research and Quality designed to collect data related to patients' experience with individual healthcare providers. Participation in CAHPS is mandatory for hospitals, home health groups, and surgical units, amongst other healthcare services. At this time chiropractic practices are not required to participate in CAHPS. Tuck Chiropractic Clinic has elected to participate in CAHPS as one of the first chiropractic practices to do so. We hope to help pioneer this program in such a way that other practices see the tremendous value and join us in creating benchmarks to benefit each practice individually and chiropractic care collectively.
In order to collect this important data, we are partnering with
The Jackson Group
, a firm that is dedicated to improving companies through survey, consulting, and multimedia services. The Jackson Group has expertise with CAHPS specifically. With their help, we have worked to create a CAHPS survey specific to chiropractic care, based on the guidelines provided by the U.S. Agency for Healthcare Research and Quality. Using the survey we established an independent group to contact a percentage of our patients to get objective data.
Our voluntary participation in the CAHPS program gives us direct feedback from our patients about their experience with our practices. That information allows us to continuously improve our delivery of care to our patients through being more consistent in our procedures, to improve our communication with each other and our patients, and to help our patients meet their desired health outcomes in each of our
11 locations
. As
Dr. Ray Tuck
explained, "Having high patient satisfaction is very important to us. Therefore, getting feedback from them is paramount to improving patient care."
The information acquired through CAHPS will not only benefit Tuck Chiropractic Clinic. The data acquired is also compiled into a database that creates regional and national benchmarks for care, allowing us to assess how we measure up to other healthcare providers. However, our goal is not to simply "measure up", we want to be ahead of the curve and thought leaders for excellence in
chiropractic care and healthcare
in general. Participating in the CAHPS program is a great step in that direction and solidifying the very best in chiropractic care for our patients but also for ensuring the highest of standards for chiropractic care nationally.
We are excited about this new initiative for Tuck Chiropractic Clinic. We expect great things as we objectively assess our performance as a healthcare company and work to ensure great patient outcomes and high patient satisfaction and ultimately make sure that we leave a positive impact on each life we touch.
You may also be interested in...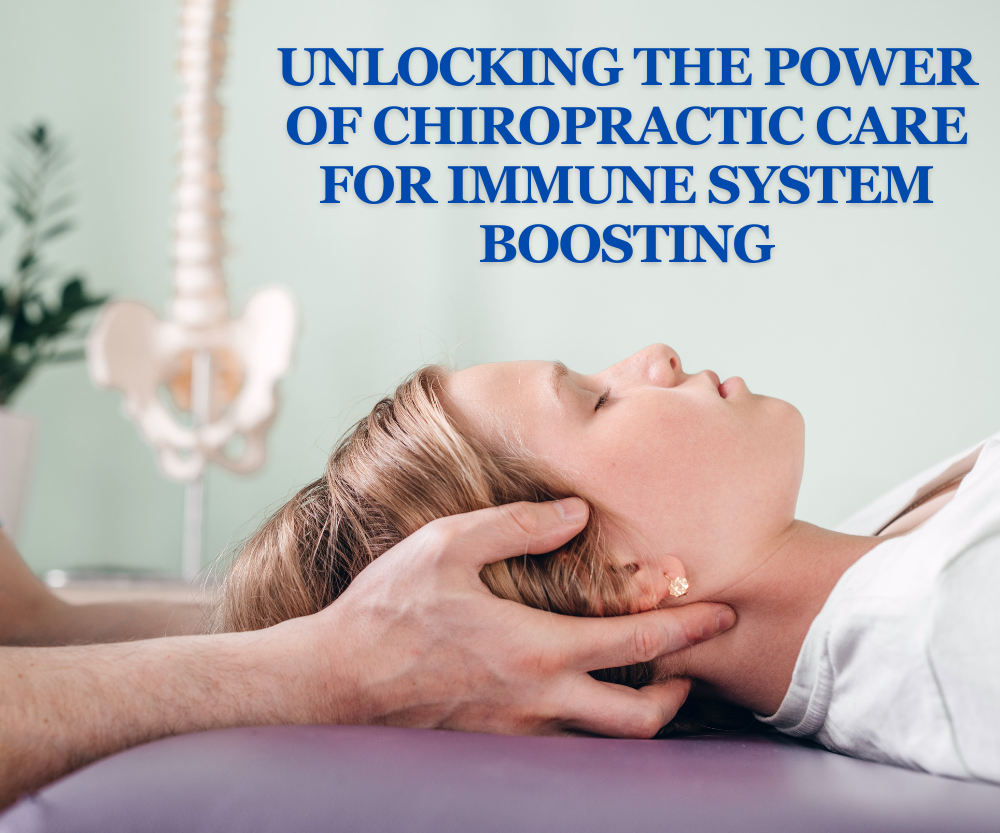 In today's fast-paced world, maintaining a strong immune system is more crucial than ever. Your immune system serves as your body's natural… Read More