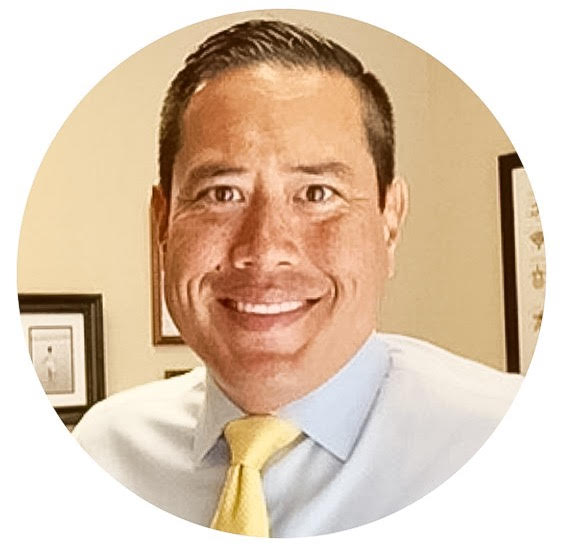 AJ LaBarbera, DC
VP of Marketing & Brand Development
About AJ LaBarbera, DC
VP of Marketing & Brand Development
About A. J.
Dr. A. J. LaBarbera grew up in Roanoke, Va.   After graduating from Cave Spring High School, He went on to get his Bachelor of Science (B.S) in Biology from Virginia Tech.  Following Graduation from Tech, Dr. LaBarbera spent the next four years pursuing his Doctorate (D.C.) from Palmer College of Chiropractic, in Davenport, Iowa. In 2002, after spending some time practicing with a doctor outside Chicago, he moved back home to Virginia to practice.
Helping patients meet their goals has always been one of the most important aspect of patient care to Dr. LaBarbera.  Attention to detail has also been chief focus of his in practice as well.  He enjoys helping toddlers, high school and college athletes, pregnant women, and seniors.  Since 2002, he has been dedicated to the health and well-being of Roanoke, Botetourt, and Bedford Counties.
As a second generation Chiropractor, Dr. LaBarbera was brought up with quality Chiropractic and knows first hand the value of Chiropractic care.  Delivering Patient-Centered care has always been a passion of his, and measuring how our Doctors measure up is equally as important to him in  providing excellent care.  Dr. LaBarbera is working hard to be apart of the Brandon Avenue, Grandin, and overall in Southwest Roanoke, VA. He has been involved in numerous local philanthropic efforts, and he is an advocate for Roanoke County Schools and Hidden Valley youth team sports.  He has enjoyed serving the Community through membership in Roanoke Valley Civic Organizations and by sitting on various Association Boards. Dr. LaBarbera enjoys fishing, golfing, and going to the beach with his family.  Since he was young he has always been an avid Virginia Tech Hokies Football Fan.
Dr. LaBarbera serves as Virginia State Representative to Palmer College of Chiropractic and also has been serving on the Unified Virginia Chiropractic Association Board of Directors since 2014.  Dr. LaBarbera is married and has a daughter.
Dr. LaBarbera sees patients in our Roanoke-Brandon office.
Bachelor of Science in Biology - Virginia Tech

Doctorate of Chiropractic - Palmer College of Chiropractic