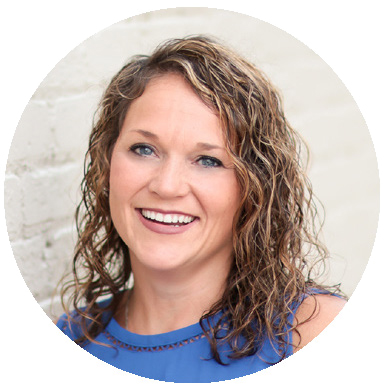 Dr. Tiffany Grace
Doctor of Chiropractic at Tuck Clinic in Rocky Mount, VA
Dr. Tiffany Grace, a native of Corry, Pennsylvania, received her Bachelors Degree in Biology from Cedarville University. While attending New York Chiropractic College, she was a member of the Phi Chi Omega Chiropractic Scholastic Honor Society and was presented with awards in leadership and academics. Dr. Grace graduated summa cum laude and salutatorian of her class in 2006. While finishing her clinic rotations, she spent 6 months at Bethesda Naval Hospital in Washington D.C. treating our active duty military. Upon graduation, she moved to the Roanoke area and joined Tuck Chiropractic Clinic in 2007. Dr. Grace is actively involved in the Rocky Mount Rotary Club and is the chiropractor for the athletes at Ferrum College.
During Dr. Grace's childhood, her mother suffered terribly from migraine headaches. Her mother started seeing a chiropractor when Dr. Grace was around 4 years old and she distinctly remembers how much her mother benefited from the adjustments. From that time, her mother told her and her 2 brothers that one of them "had to become a Chiropractor".
Dr. Grace enjoys running, watching the Pittsburgh Steelers, and being involved in her church.
Dr. Grace sees patients at our office in Rocky Mount, click here to find out more about this location.
Bachelors Degree in Biology - Cedarville University

New York Chiropractic College
Monday
8:00am-12:00pm & 2:00pm-6:00pm
Tuesday
8:00am-12:00pm & 2:00pm-6:00pm
Wednesday
8:00am-12:00pm & 2:00pm-6:00pm
Thursday
9:00am-12:00pm & 2:00pm-6:00pm