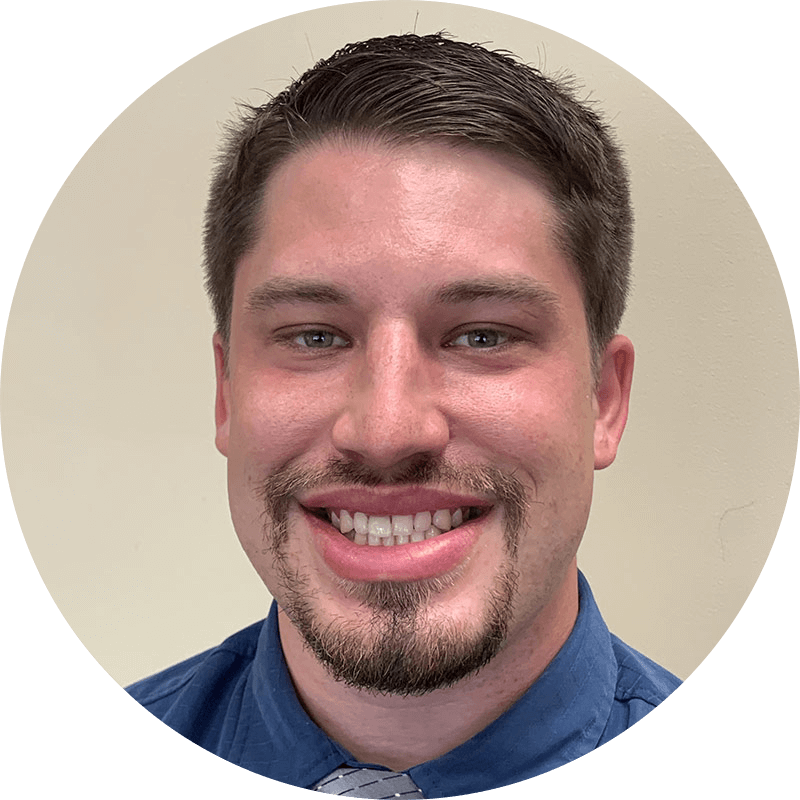 Dr. DJ McAninch
Doctor of Chiropractic at Tuck Clinic in Fairlawn, VA
Dr. DJ McAninch makes his way to the Radford/Fairlawn area from a town on the Erie canal called Lockport.  It is a suburb of Buffalo, known as "the city of good neighbors". Growing up he developed a love for athletics, getting involved in baseball, hockey and football at a young age.  Dr. DJ earned the highest rank in scouting, the Eagle Scout award, so when he gets a chance you can find him hiking or camping out in the woods in Montgomery County.
Joining the diving team in grade school led to a division I collegiate career at the University at Buffalo where Dr. DJ won a Mid-American Conference championship with the Men's Swimming and Diving team.  Needless to say, he learned a lot about body mechanics.  His first experience with Chiropractic came after landing awkwardly with a dive at practice one day and had some sharp pains in his back that would not resolve.  After a week of this pain a friend on the team recommended Chiropractic.  Following his first adjustment, his pain had significantly improved and before long, he was getting adjusted on a regular basis. Chiropractic had gotten him back to doing what he loved, and he wanted to give back.  He graduated from UB in 2015 and started at New York Chiropractic College that fall.
While earning his doctorate of Chiropractic, Dr. DJ discovered the amazing world of Chinese medicine and the variety of conditions that it can treat.  He has treated patients for headaches, sleep disturbances, stress/anxiety, digestion and so much more and they have improved significantly with acupuncture treatments. While enrolled in the Fingerlakes School of Acupuncture and Oriental Medicine he developed skills in acupuncture, Tuina/Chinese medical massage, Qi gong/Chinese therapeutic movements, and fire cupping. He graduated with a Masters degree in acupuncture in the summer of 2020.
Dr. McAninch has a passion for helping people first and foremost.  He uses a combination of Chiropractic and Acupuncture to get people back to doing what they love!  He is so excited to share this with the people of southwest Virginia and patients that choose Tuck Clinic at Fairlawn!
Dr. McAninch sees patients in our Fairlawn.
Doctorate of Chiropractic - New York Chiropractic College

Master of Science: Acupuncture - Fingerlakes School of Acupuncture and Oriental Medicine

Bachelor of Science: Health and Human Services - University at Buffalo
Monday
8:00am-12:00pm & 2:00pm-6:00pm
Tuesday
8:00am-12:00pm & 2:00pm-6:00pm
Wednesday
8:00am-12:00pm & 2:00pm-6:00pm
Thursday
8:00am-12:00pm & 2:00pm-6:00pm