As the autumn leaves are changing and fall is in full swing, we are excited to introduce our newest doctor addition to the Tuck Chiropractic Team! We are pleased to welcome Dr. Michael C. Ebner, DC who will be joining the team in our Cave Spring location in Roanoke. He has been actively practicing chiropractic since 1993 in both NC and SC and has successfully treated thousands of patients throughout that period.
Dr. Ebner feels blessed that he's been able to practice and help so many people enhance the quality of their lives. Dr. Ebner is a native New Yorker where he attended undergraduate studies at Mercy College in Dobbs Ferry, NY. He graduated with his Bachelor of Science degree and then continued his education at Palmer Chiropractic College in Davenport, IA and graduated in 1993 with his Doctor of Chiropractic degree.
Dr. Ebner received his post-graduate certification in Whiplash and Brain Traumatology through the Spine Research Institute of San Diego in 2006. With this special certification, he has been able to help thousands of patients recover from injuries. He has also been able to make an impact using adjunctive physio-therapeutics.
Dr. Ebner is married to his lovely wife, Lisa, and they have six grown children. He enjoys spending his free time traveling with Lisa, riding his motorcycle, skiing, and playing ice hockey.
We are very excited to have Dr. Ebner join us in our Cave Spring location and believe his years of professional experience will be a great addition to our already outstanding clinical team. Be sure to give him a warm welcome the next time you visit our Cave Spring Clinic location!
Of all the different ways to get into Chiropractic, it was a bit of a happy accident for Dr. Phillip Brown. His brother has Cerebral Palsy, so he developed a joy in helping his parents care for him. He initially studied genetic research in school, with the hopes of indirectly helping others with Cerebral Palsy. However, over time he realized that he wanted to help people in a more direct, personal way. He also didn't particularly care for the research papers!
​
He reached a turning point after his father came to his school to see him. They discussed Dr. Brown's future, spitballing ideas and thinking of the different possible paths he could take. But one field in particular stood out: Chiropractic.
He had heard of chiropractors before, but like many people, he didn't know what they were nor had he even been to see one.
​
After some research though, Dr. Brown discovered that Chiropractic spoke to him in an impactful way.
​
In Dr. Brown's words, he feels that "It's unrealistic to think that we in healthcare can heal the body, but often we can eliminate the problems that are inhibiting our body from healing itself." This idea is what Chiropractic is built upon. Within a matter of months, he enrolled in chiropractic school, shadowed a chiropractor, and got his first adjustment! Ever since, he has never had a second thought about what to do with his life and career.
In practicing Chiropractic, Dr. Brown has developed a love for his community and the people he works alongside. The warm welcome he received from the Tuck Chiropractic family was significant to him, "Even in the first two weeks of me being here, everybody was kind, generous, and friendly. I have never been so welcomed to a community as I have been in the Salem-Roanoke area so much so that it already feels like home."
Outside of the office, some may call Dr. Brown a nerdy nature lover. He enjoys video games and epic games of Dungeons & Dragons, but also enjoys getting out in nature, hiking and kayaking. He also has a goal of jogging and exercising more frequently, so that he can enjoy the beauty of Salem and the Roanoke Valley as much as possible.
More than anything, Dr. Brown's goal as a part of the Tuck Chiropractic family is to become more entrenched in the community, serving others, and creating a fun and inviting atmosphere where people are receiving the very best care and feel like family.
Dr. Brown practices at our Salem-Roanoke location.
Patient Success Story: Phil Rice Tackles the Great Divide Mountain Bike Route
"Well, the first thing I'm going to do is go see my chiropractor," is the first thing Phil Rice said after biking 2,745 miles along the Great Divide Mountain Bike Route.
Phil Rice is an avid cyclist, cross fitter, and patient at Tuck Chiropractic in Roanoke. As an active person at the age of 56, Rice recognizes the important role chiropractic has played in his health and endurance. Prior to seeing Dr. Skinner at our Peters Creek Road clinic, he was a consistent chiropractic patient in Richmond for 5 years. After relocating to Roanoke, he heard that our practice was highly recommended, and the rest is history!
"I heard Dr. Skinner had a great understanding of caring for athletes," says Rice.
When he first visited the clinic, Rice experienced tightness in his neck and shoulders and some lower back pain as a result of tightness in his hip flexors. His sedentary job combined with the strain that crossfit can put on your body had been causing this pain. Within two weeks he saw a significant difference in his discomfort and increase mobility.
"We know that a sedentary lifestyle can lead to back pain," says Skinner. "Sitting and driving all week, and then going into crossfit-style work outs can cause issues. He's in great shape to begin with so he responded very well to treatment."
Preparing for the Grand Depart
In Spring of 2019, Rice shared with Dr. Skinner that he had set the goal to complete the Great Divide Mountain Bike Route, traveling from Banff, Alberta, Canada to the United States/Mexico Border by mountain bike. It was a bucket list trip and Dr. Skinner was eager to help him prepare with a maintenance program.
"As the training volume increased, we essentially just wanted to keep Phil out of pain," says Skinner. "We continued the same type of care by keeping his muscles stretched out and his joints mobile."
Both Rice and Skinner attribute the successful treatment experience to Dr. Skinner's own experience as an athlete, paired with his expertise in patient-centered chiropractic care. His full understanding of the human body and how it reacts to stressors from certain workouts enabled him to pin point the issues and provide non-invasive treatments at the source of the pain. Through open communication about what kind of strain Rice had been experiencing from workouts week to week, Skinner was able to adjust treatments accordingly.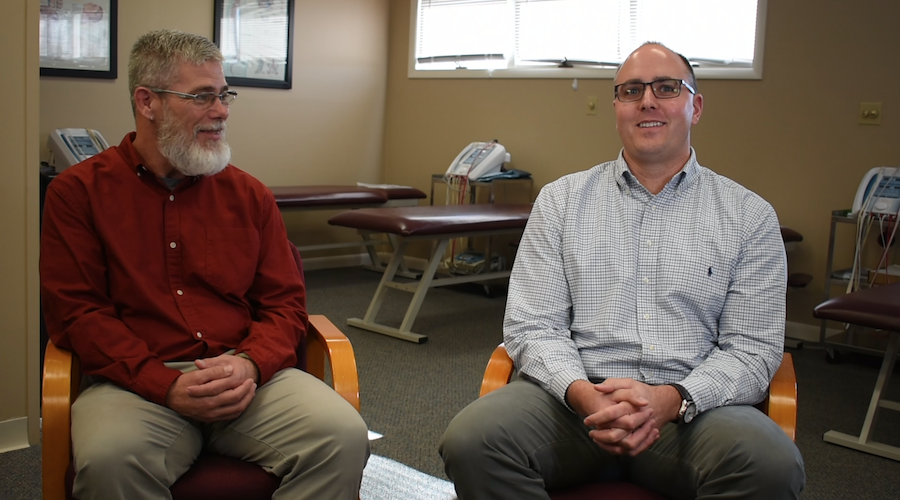 "It also helped me on my training journey while I was doing crossfit and cycling because Dr. Skinner was able to keep me in line and adjusting my own workouts until an injury was worked through," says Rice. "His understanding of what I was doing provided me with significant peace of mind."
Rice completed the entire 2,745 miles along the Great Divide Mountain Bike Route in 38 days with no pain or injury, thanks to his preparation and treatment with Tuck Chiropractic.
"It's rewarding to hear that. We work hard at trying to make people feel better and when they come in and tell us those kinds of thing, it puts a little extra pep in our step," says Skinner.
Rice feels like he has a true partner in his health and personal fitness goals and plan to continue striking off his bucket list and seeing Dr. Skinner. He participates in cycling events to raise money for research on illnesses like multiple sclerosis, cystic fibrosis, and cancer.
If you have a goal to maintain an active lifestyle or simply want to find relief from pain, we're here to help. Find a clinic convenient to you or call 540-951-6900 to feel better and live better today!
Patient Testimonial: Shannon and Jessica Zimmerman
A Healthy Spine for an Active Life
"We lead busy lifestyles, and we're always on the go," said Jessica Zimmerman, patient at Tuck Clinic at our Bedford office.
A respiratory therapist with Carilion, Jessica stays busy with her work and family and depends on Tuck Clinic to keep her body on the right track.
"I'm on my feet 12+ hours at work, and as I'm getting older, I feel my body ache more," said Jessica. "It helps to know I can go to the chiropractor and start feeling better."
Jessica started going to Dr. A.J. LaBarbera about fifteen years ago when she was pregnant with her son who is now fourteen years old. "I was having back pain and sciatic nerve problems from pregnancy, and some coworkers recommended that I try out chiropractic."
It didn't take long for Jessica to be convinced of how chiropractic could relieve her pain. "After one adjustment, I immediately felt relief," explained Jessica. "The problem wasn't solved immediately, but I felt a lot better right away. It was amazing to me."
A Family Affair
Tuck Clinic has been a part of Jessica's life ever since. In fact, Jessica's husband, Shannon, started seeing Dr. LaBarbera soon after Jessica felt relief from her back pain. Like Jessica, Shannon's job as lieutenant with the Bedford County Sheriff's Office demands a lot from his back. "I carry a lot of equipment around my waist everyday on the job," said Shannon. "If you count the belt and the vest I wear, it's about 30 pounds of added weight along my torso and hips."
After years as a police officer, Shannon began noticing the strain that he was putting on his spine. "When I sit in a car with that weight around my waist, it can start to cause a strain on my lower back," said Shannon. "And sometimes I have to hop out of the car at a moment's notice. That agility and flexibility can be hard when your back isn't in good shape."
Now that Shannon has gotten his back in better shape with chiropractic, it's fairly simple to keep from being in pain. "I can have a kink in my back, and go see Dr. LaBarbera for an adjustment," said Shannon. "By the next day, I've already got relief."
Why Tuck?
"I went to other chiropractors before, and I didn't feel like I got any relief," said Shannon. "Dr. A.J. and the chiropractors at Tuck Clinic are just so hands on and get things moving better than other chiropractors."
Jessica loves the friendship that she has with the Tuck team. "The staff are amazing and willing to help," she said. "If you're in pain, you can go by at anytime, and they'll always try to work you in."
"Dr. A.J. has a sincere desire to help people," Jessica continued. "He really cares about his patients and about how they feel. He's consistent about keeping up with our back and neck issues, and that relationship is what keeps us coming back to Tuck year after year."
Patient Testimonial: Linda Smith
When Linda Smith found herself in debilitating pain from a back injury, she turned to Tuck Chiropractic for relief. Read how chiropractic has changed Linda's life.
Seeking Treatment
When Linda Smith and her husband experienced back injuries, they weren't sure what to do. "I had two falls, and both times, the pain was so bad," said Linda. "I was all bent over and couldn't walk. I could hardly put one foot in front of the other."
Her husband, a firefighter, also had back problems and had heard of Tuck Clinic from his coworkers. "We were looking for somewhere to get treatment," said Linda. "They recommended Dr. Rathmann at Tuck Clinic, and we've never seen anyone else since."
"We were just immediately impressed with Jennifer," said Linda.
"Tuck Clinic and Dr. Rathmann have the highest degree of professionalism of any doctors office I've ever seen."
The Extra Mile
What really set Dr. Rathmann and Tuck Clinic apart from the rest was their willingness to go the extra mile.
"My husband injured his back and couldn't move," explained Linda. "When Jennifer realized that he had a ruptured disc, she called around to neurosurgeons in Roanoke and told them about his condition. She got an appointment for him later that day."
"You feel so confident that she will take care of you, and if she can't, she makes sure you get the help you need," said Linda.
A Life with Chiropractic
Linda says that without Dr. Rathmann and Tuck Clinic in her and her husband's lives, things may have turned out much differently. "I was dealing with back pain that was keeping me from sleeping," said Linda. "After the first visit, I wasn't healed, but I could actually sleep. And experiencing that kind of relief made such a big difference in my life."
Reflecting back on her falls, Linda realized that without the help of Tuck Clinic, she very well may have ended up having surgery. But with chiropractic, Linda got treatment that was noninvasive and effective. "If I had to have surgery, that would have caused issues with my job. I didn't have to go through any of that because of chiropractic care," said Linda.
Comparing Notes: How Dell Medical School Is Inspiring Multi-Disciplinary Care Across the Nation

Earlier this month, Dr. Tuck and Dr. LaBarbera had the pleasure of paying a visit to the University of Texas, Austin's Dell Medical School to tour their integrated multi-disciplinary clinic at the Musculoskeletal Institute and hear insights and outcomes from doctors and patients. After seeing leaders of the school present their model at South by Southwest earlier this year, there was a keen interest in learning more about what they've been working on. As Tuck Chiropractic Clinic works to become an example of this model for the state of Virginia and chiropractors across the nation, the visit was just another step towards refining our practice and care delivery model as they continue working towards even more effective results.
About the Musculoskeletal Institute
The Musculoskeletal Institute is part of a cluster of clinics run by UT Health Austin with the mission of improving the overall health of every patient by leveraging the expertise of doctors across disciplines and allowing them to work together to find a treatment plan that works for the individual.
Their team of experts has been able to help a variety of individuals, including athletes trying to improve performance and individuals suffering from debilitating pain. The team includes a mixture of orthopedic surgeons, physiatrists, physical therapists, chiropractors, nurse practitioners, dietitians, and social workers. In this way, they are able to work together to overcome challenges in wellness, provide more well-rounded medical treatments, and only turn to surgery when necessary.

Why Their Work Is Important
We are particularly interested in this model of care because research and experience have demonstrated better outcomes for both the doctors and, most importantly, the patients. The collaborative care model empowers patients to work with a personalized team of experts, allowing them to set specific wellness goals and reach them. With a shared decision-making approach, doctors are able to meet patients where their needs direct care, rather than trying to fit one model to every individual challenge-all part of a highly effective patient-centered care delivery initiative. Finally, this model allows the doctors to measure the outcomes that matter to the patients, rather than a general set of outcomes set up by the doctors. At the end of the day, doctors are able to gain deeper insight and patients are able to meet and maintain their goals.
Our Top Take-Aways
Tuck Chiropractic is heavily based in a patient-centered care philosophy. While everyone in healthcare talks about this method of evidence-based, shared decision making, it was a rewarding experience to see it in action and recognize the measured benefits of it. We were able to watch the team of providers across disciplines working alongside one another to coordinate care. It was especially successful because the patient was also a huge part of that team, helping to make care decisions every step of the way.
At the end of our visit, we walked away feeling stronger than ever that conservative, Evidence-Based, patient-centered collaborative care is very viable and, in fact, the future of healthcare. We look forward to joining with other like-minded Health Care Practitioners and spearheading these efforts in the region we serve.
Kristina's Express Road to Recovery

Kid-sized rubber is flying up on three wheels around the corner. Blades of autumn grass are slicing underneath the wobbly course of the red joy mobile. Water is dancing through the creek in a shining, crystal background. This is going to be perfect. A squealing three-year-old at the wagon's helm is bounding into focus. Just have to crouch down a little more. There, that's it. Joy is about to be forever captured in a matter of "One, two, three, CHEESE!" Nailed it.
This is what it's like for Kristina Rose to live out her dreams. Her idea of success: a child in one hand, a camera in the other, and a smile on her face. Today, with three kids and a photography business eight years in the making, that's exactly what she has. But it hasn't always been that way. In fact, just a few years ago, it seemed woefully out of reach.
One morning, Kristina realized she couldn't move. The pain was searing. Her back seemed locked. Her feet were swollen beyond recognition. It's a familiar place for many women navigating the joys and trials of pregnancy. For Kristina, it begged the question: If she couldn't even get off the ground, how could her vision for a happy life get off the ground?
Beep, beep, beep. She dialed in the numbers to begin a desperate phone call, accompanied by uncertain expectations, to our Christiansburg clinic. Kristina detailed her plight of pregnancy paired with pain and a lack of mobility. She left her contact information, then hung up. She figured she would have to wait her turn for relief – weeks, maybe even months.
Then, almost immediately, on a Sunday morning, her iPhone ringtone shattered the silence. Much-needed hope came in the form of Doctor Lee Matthis' voice, returning her call from our Christiansburg clinic. His concern for her condition was not constrained by business hours, and neither was his take-charge spirit when it came to making sure she had a convenient and quick appointment.  "Can you come in tomorrow?" he asked.
Kristina was now floored emotionally, not just physically. Dr.Matthis called her back on a weekend, and got her in the next day.  "I was blown away, because that just doesn't happen," Kristina recalled.  
As if that wasn't unique enough, her experience at our Christiansburg clinic made her jaw drop even farther. She had received compassionate, effective care at other places in the past. She had also, on occasion, been treated quickly. But never both at once. The simplicity, convenience, and compassion was life-changing and opened up new possibilities for what it could mean to live pain free.  Kristina said, "I like that it was quick. I got the service I needed, and I felt better."
Just like that, Kristina was hooked and has been a consistent Tuck Chiropractic patient ever since. We were honored to be part of her second and third pregnancies, which meant the crippling swelling that accompanied her first pregnancy was not a reality she had to relive with her other pregnancies. Kristina said, "My OB was so surprized. Even my deliveries were better."
These days, Kristina is living her version of the American dream. Whether it be kneeling to get that perfect shot, or hoisting a curious child on her shoulders, she still calls Dr. Matthis the moment any stiffness or soreness creeps in on the rhythm of her busy life. But it's not one-sided. Every year on her birthday, she hears from her Tuck team. It's that care, in every sense of the word, which keeps her coming back.  "Somebody went out of their way to do something extra. I was valued."
VA Chiropractors Can Perform CDL Physical Exams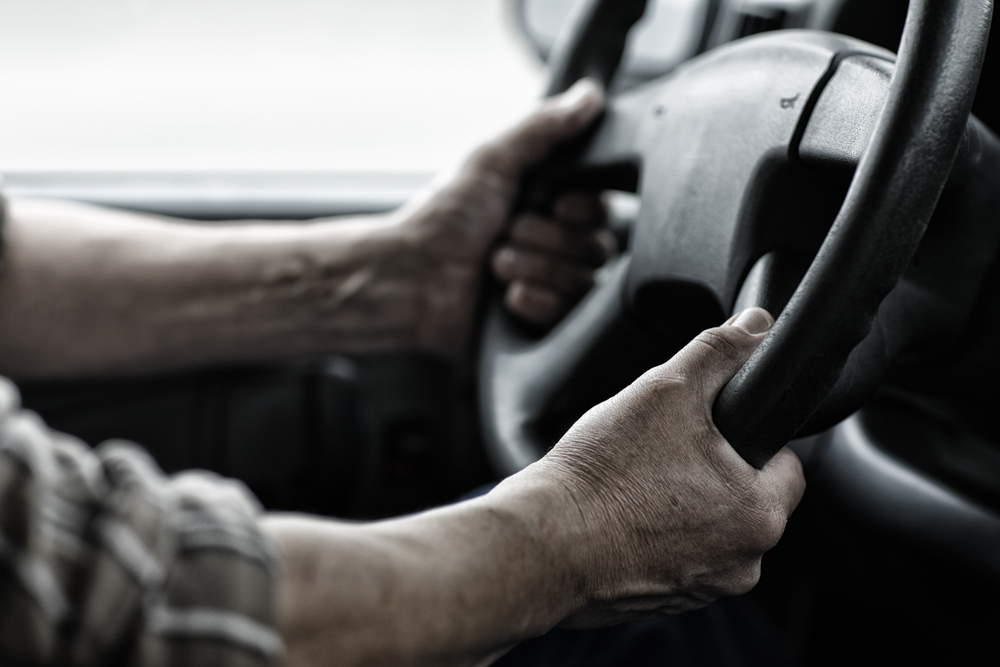 DOT Exams Now Performed By Virginia Chiropractors
Starting July 1st, Virginia Chiropractors can now perform regular physicals required by the Department of Transportation (DOT) for commercial drivers in order to obtain necessary DOT medical certificates. Specific training related to these DOT physicals must be completed prior to seeing patients for the purposes of this exam, but this legislation is significant because it is one more way Chiropractors can serve their communities.
What Is A DOT Exam?
Similar to annual physicals, commercial drivers have annual physicals specific to requirements given by the state in which they live. Certain levels and guidelines must be met for drivers to pass and acquire proper documents to operate commercial vehicles. This guidance is designed to help commercial drivers with their personal health as well as to support safety for others on the road.
Consider the example of blood pressure. A driver must have a blood pressure reading below 140/90 to pass the exam. If they are unable to decrease their blood pressure, they will ultimately fail. Scientific evidence shows that the likelihood of a cardiac or stroke event becomes much greater with a BP above that, which is why the exam is deemed critical.
Why Is This Significant?
Virginia law previously required DOT Exams to be done by NRCME certified and experienced medical examiners. Appointments with these professionals in larger medical centers can be hard to schedule or total lengthy wait periods. The significance of Virginia chiropractors, like Tuck Chiropractic Clinic, being granted to ability to perform DOT Exams is that commercial drivers can be seen in a more private setting by doctors with a specialty chiropractic care. Furthermore, as shared in a Virginia Chiropractic Association press release, "The legislation is an important affirmation that Virginia DCs have training consistent with the demands of the Federal Motor Carrier Safety Administration."
Supporting Wellness
Certified medical professionals analyze both physical and mental health of drivers to determine whether they are a good fit for the daily tasks and overall job of a commercial driver. Studies have shown that sitting for long periods of time, which is a necessary aspect of being a commercial driver, can having negative health consequences. In addition to complying with state regulations, these exams with a chiropractor can ensure the driver is feeling and functioning at his or her very best. We are excited that we are now able to support our patients in this way.
Experience The Difference
Tuck Chiropractic Clinic has a single mission: To make a positive impact on every life we touch. We understand that daily activities, especially those of commercial drivers, can put a strain on the body. As this new legislation allows chiropractic to better serve patients who are commercial drivers, we look forward to soon being able to provide these exams at our various clinic locations.
*Update:  We are pleased to announce that our school supply drive has collected over 350lbs of new school supplies! We are proud to be part of such a generous and supportive community. Thanks to your kindness, we will be able to donate school supplies to the following counties: Bedford, Botetourt, Franklin, Montgomery, Roanoke and Roanoke City.
Help Them Grow & Help Them Learn!
Our team is fully committed to supporting the health of our patients and being an active part of their pursuit of wellness. This occurs on the individual level, when adjusting patients and providing chiropractic treatments in our clinics. We also know we can have an impact by coming together to support the community at large. In that spirit, we are partnering with the Unified Virginia Chiropractic Association to collect school supplies for elementary schools in our service area.
When considering how to help children be healthy and well you must consider their physical, emotional, and intellectual growth. We do not want lack of access to school supplies to inhibit a child from getting the education they need and deserve. Through this school supply drive we are going to collect the basics required for elementary school aged children. The supplies will then be given to local schools, investing in the very communities we all live and work in.
The good news is, you can help too! You can drop off school supplies any time before August 24th and our team will take care of getting them distributed. The next time you come to see us for an adjustment or treatment consider bringing colored pencils or notebooks—maybe even a USB drive or backpack. Just know, your generosity and willingness to participate will make a difference for the children of the Roanoke and New River Valley regions.

Will you help us make a positive impact on our local community?
5 Things We Love About Roanoke
In the heart of southwest Virginia, tucked away among the scenic Blue Ridge Mountains, you will find the Roanoke Valley. There is a reason why we have so many clinics located in the greater Roanoke area. There is also a reason why our own Dr. A. J. LaBarbera, who sees patients at our Bedford and Botetourt offices, chose to return to this place where he grew up after only a few years away. For Dr. LaBarbera and so many others who return to the Roanoke Valley, this is home.
If you are not from this area, you may be wondering just what makes Roanoke so great. Below, you will find five of the things we love about the Roanoke Valley.
The Blue Ridge Parkway

– No, the Blue Ridge Parkway is not exclusive to the Roanoke Valley. In fact, the Parkway stretches along 469 miles from the Great Smoky Mountains National Park in North Carolina to Virginia's Shenandoah National Park. However, it can be argued that the most beautiful parts can be found in and around the Roanoke Valley. Take a drive on a cool, crisp day in early October and you will find yourself in awe of the vibrant shades of red, orange, and yellow to be seen as the autumn leaves prepare to fall. It also means that there are ample opportunities for breathtaking

hikes all across our region

!

Mill Mountain

– Easily reached from the Blue Ridge Parkway is Mill Mountain, home to

Mill Mountain Zoo

and Roanoke's most famous landmark, the

Mill Mountain Star

. Standing at 88.5 feet tall, it is the world's largest man-made, illuminated star and is one of the most photographed attractions in the area. At the base of the star, you can find a scenic overlook with a gorgeous panoramic view of downtown Roanoke.
Elmwood Park

– In the heart of downtown Roanoke is Elmwood Park. Most days, the park can simply be a beautiful place to go and escape the hustle and bustle of city life. But Elmwood Park is also home to a 4,000+ capacity amphitheater that plays host musical artists and bands from across the country and around the world. Not to mention, each May, Elmwood is the home of Roanoke's

Festival in the Park

.
Dining Options

– We could not possibly make a list of all the things we love about Roanoke and leave out the amazing food there is to be eaten. Whether you are looking for a fine dining experience like

Frankie Rowland's Steakhouse

, international flair like

Carlos Brazilian International Cuisine

, or simply a fantastic bowl of chili at the

Texas Tavern

, you are bound to find many options to satisfy your hunger.
If you have yet to experience the Roanoke Valley for yourself, we encourage you to plan a visit. But, be warned, you may get here and decide that you have fallen in love with this area. You might just decide that, like Dr. LaBarbera, this is a place that you want to call home.
You may also be interested in...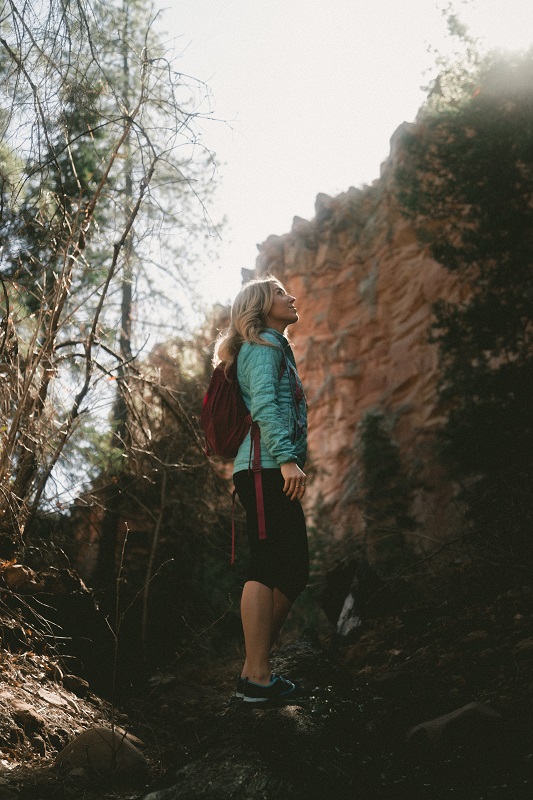 October is finally here–and that means it is National Chiropractic Health Month! During this month, we join hundreds of practices across the… Read More