At-Home Self-Care Part 2: 5 Stretches to Loosen Lower Back Tension
We're continuing our spinal self-care series by talking about what to do after your first few adjustments! Stretching out tight muscles surrounding the spine is key to recovery and healing after an injury.
Inflammation often causes tightness in the muscles surrounding our spine. It's your body's way of attempting to protect itself from movements that could cause further damage. Without stretching, the body will tighten up more and more over time and will slow down the healing process. Here are six stretches you can do anywhere to loosen your muscles. The first three focus on your lumbar spine while the second set focuses on your sacrum.
1. Knee-to-Chest
While laying on your back, grab each leg behind the knee and pull them towards your chest. If you have difficulty reaching your legs, you can put a towel behind your knees to use to pull upward. This stretch can also be done one leg at a time. Hold for thirty seconds at a time.
You should feel this stretch in your lower back and glutes. If this stretch causes back pain to move into your legs or if you have existing sciatica pain, ask your doctor for an alternative.
2.  Seated Flexion
While sitting comfortable on a chair with your feet flat on the ground, lean forward so that your torso hangs between your legs. Allow your body to relax and let gravity pull you into a gentle stretch. Do not strain your back to force yourself forward and downward by pulling on your legs or chair. You should feel this stretch in your lower back and glutes. Hold for thirty seconds at a time.
3. Hamstring Stretch
While standing, place your heel on an elevated service at approximately knee height. Maintain a neutral or straight spine, avoiding arching your lower back. Bending at the hip, til your torso forward.
You can also take this stretch laying down on your back at a doorway or wall. Lift your leg up and rest the heel on the doorway or wall. You should feel this stretch in the back of your thigh and possibly behind your knee. Hold for 30 seconds on each leg.
4.Figure Four Stretch
While sitting in a chair, cross the ankle of the affected side to your opposite knee, creating a figure four. Lean forward slightly while keeping your back straight, bend at the hips rather than rounding your back.
You can also take this stretch on your back. After crossing the affected ankle over the opposite knee, grab the knee and pull it towards your chest. Hold gently for 30 seconds. You should feel this stretch in your gluteal region.
5. Hip Flexor Stretch
Stand in a split-stance or lung position with one foot placed on the ground behind you. Bend your front knee slightly until you feel a stretch in the back leg.
You can also take this stretch on your back on the edge of a bed. Allow your leg to hang off the side. Use your hands to pull the opposite leg towards your chest. You should feel this stretch in the front of your thigh and in the groin area.
As with any stretch or exercise, it's important to not over exert yourself or you could injure yourself further. If you have trouble doing any of these stretches, talk with your chiropractor about alternatives. When paired with spinal manipulation therapy, icing, and strengthening exercises, these stretches can help you find relief for your lower back pain.
If you're ready to take control of your spinal self-care, the doctors at Tuck Chiropractic would love to help you on your journey! Schedule an appointment today.
5 Habits for Spinal Self Care
As a chiropractic clinic, we believe in the power of keeping your spine healthy. With thousands of nerves connecting to your spinal cord and from your tail bone all the way to your brain, your back and spine are massive components in your nervous system, which transmits signals between your brain and different parts of the body.
Needless to say, if your spine isn't in proper alignment, it can cause problems such as:
headaches
pain in lower back, neck, knees or hips
excessive fatigue
numbness or tingling in the hands or feet
If you feel like you're experiencing these types of problems, it's probably time for you to call a chiropractor. But if you're in between visits or simply want to form good habits for a healthy spine, here are five habits that can help your spine feel great:
Stretch Out
One of the best ways to keep your spine healthy is to stretch every day. Simple stretching for 2 minutes a day can do wonders for your back and your whole body. Here are some simple ones to try, holding each pose for about 10 seconds.
Toe Touch – Bend forward and touch your toes (or as far down as you reasonably can reach)
Standing Quad Stretch – Stand straight and tall and pull your right foot up behind you and hold. Feel the stretch through the front of your leg. Switch.
Seated Twist – Sit on the floor with your legs extended straight in front of you. Bend your right knee, and reach over with your left arm to hug it. You can even place your left elbow on the outside of your right leg. Feel the stretch in your right glute and your back. Hold for 10 seconds and switch.
For more stretching ideas, check out this 10-minute daily stretching sequence from FitBit.
Exercise Often
If you sit in an office chair all day and then go home and sit on the couch to watch TV, you might notice your back feeling tight. Interestingly, rest isn't always good for your back, and too much inactivity can cause muscle weakness that leads to strained muscles and pain. If your back is in good shape, exercise can help keep your back muscles limber and flexible. Look for exercises that engage your core. Strengthening your back and abdominal muscles will help keep your spine healthy and strong.
Sit and Stand Tall
Having improper posture can make it hard for your spine to stay in proper alignment because it increases the stress on the ligaments holding the joints of your spine together. Unfortunately, many of us have never had great posture, so our muscles aren't accustomed to holding up our torsos correctly.
At your desk, sit all the way back in your chair and put a small cushion or even a rolled-up towel behind your lower-mid back. This is to support the natural bend in your spine. Make sure your knees are level with your hips or even a bit higher. Your feet should be able to rest flat on the floor. Make sure your arm rests are at the appropriate height so your shoulders stay low at the proper position.
When standing, keep your back straight as if someone was pulling your hair or you were balancing a bottle on your head. Tuck in your chin, and keep your shoulders back. Keep your hips directly below your torso. Over time, you should begin to notice a difference in your posture. Your spine will thank you!
Sleep Straight
We should all spend about 8 hours asleep every night, but if you're sleeping in an unhealthy position for your spine, that means that you're risking improper alignment for a third of each day.
If you sleep on your stomach, your spine is misaligned from your neck down. Try to sleep on your back, maybe with a pillow placed under your knees. The next best option is to sleep on your side; you can place the pillow between your knees.
Calm Down
If you're experiencing back pain alongside anxiety, there may be good reason for that. Similar to poor posture, anxiety often causes your muscles to tense. Maybe you notice you're holding your shoulders too high; alongside back pain, this type of physical stress can cause tension headaches.
Instead of allowing your anxiety to affect your back, treat the root issue. Practice simple breathing exercises like 4-7-8. Inhale for a count of 4 through your nose; hold it in for a count of 7; and exhale for a count of 8 through your mouth.
Keep your spine healthy and strong by practicing these five steps. If you want to jumpstart your results, see a chiropractor at Tuck Clinic for relief from back pain. You might not get it right away, but by building healthy habits, your spine is sure to thank you for it.
At-Home Self-Care Part 1: 3 Ways to Control Inflammation
Pain may sometimes feel like a difficult thing to overcome, but when you have the right resources to support you, the outcomes speak for themselves. We're kicking off our spinal self-care series to empower our patients to take their treatments a step further at home. We can help you in the clinic, but at the end of the day, it's up to you to create habits that help you heal. Let's begin with exploring how to control inflammation.
When it comes to identifying the source of pain at its core, it's often a result of inflammation. Inflammation is your body's response to damaged cells, irritation and strain, and pathogens. When activated in the body tissues,  muscles and joints can experience swelling. Chronic inflammation can also result in wearing down of cartilage between your bones, causing long-term chronic pain.
One of the most important steps to reducing pain is controlling inflammation. Let's talk about the three steps you can reduce pain at home.
1. Choose Ice Over Heat
While a heating pad may be the first thing you reach for when you experience pain because of the temporary relief it brings, heat can actually worsen your inflammation because it increases blood flow to the area. If you do choose to heat your back, you should always follow up with ice to dull the pain and reduce swelling.
When applying ice to an injured lower back, make sure the ice pack is wrapped in a thin towel to avoid direct skin contact. Apply ice for 20 minutes and take a 40 minute break before reapplying to avoid damaging your skin and keep the ice pack cool enough to be effective. Ice is most effective in the first 72 hours after an injury, but can also provide relief of soreness after a treatment or physical activity.
2. Modify your Activity Levels
It's likely you know what strains your back and what doesn't. Whenever possible, avoid or modify activities that are known to increase your pain. Try not to spend too much time sitting or standing and avoid lifting. If you're unsure about what to avoid, your chiropractor can give you tips.
Bedrest can be tempting when you're experiencing chronic pain, but laying around can lead to improper positioning of your  back. While it may provide temporary relief, avoiding movement can continue to weaken your back and lead to an extended healing process.
3. Consider Active Rest
"Active rest" may sound like a confusing concept, but balancing your rest with light activity is the key to recovery. Consider limiting high impact movements and exercises that could worsen your injury. Rest is important, but some maintaining some amount of exercise is necessary to help things return to normal.
Low impact aerobic exercises and stretching are great ways to release pain-killing endorphins and pump nutrients into injured tissues. Low impact exercises include swimming, using an elliptical or stationery bike, or walking. If you find that your back is still feeling strained after these activities, try to find something new.
We'll talk more about therapeutic stretches and exercises that can help you strengthen your muscles on your own time later in this at-home self-care series. These methods, paired with regular chiropractic adjustments can have you well on your way to healing and living a better life.
If you're ready to take control of your spinal self-care, the doctors at Tuck Chiropractic would love to help you on your journey! Schedule an appointment today.
How to Avoid Injury When Reviving your Workout Routine
New Year, New You, Right?
It's a common refrain every January. "This year," many say, "I'm going to be more physically active." In fact, according to a survey conducted by NPR and the Marist Poll, 13% of adults who made a New Year's resolution resolved to work out more, making it the most common resolution.
And truthfully, it's a great goal to shoot for. Increasing your physical fitness is one of the easiest and best ways to boost your overall health, especially for your heart and muscles.
However, many people sabotage themselves by working out too hard or too long when they're just starting out. Overexerting your muscles and joints can lead to injury, especially in the early stages of a workout routine when your body isn't used to the activity.
This year, keep up your workout routine by preventing injuries through these 5 simple steps:
Discuss your resolution with your doctor
As much as you'd like to not admit it, you're probably not as nimble as you used to be. As we age even into our 20s and 30s, it's common for our muscles and joints to be sore after a sudden increase in physical activity. For some people, that soreness is natural. For others, especially women over 55 years old and men over 45 years old, it's a good idea to discuss your new workout routine with your doctor. Your doctor can rule out any eventual problems so you can move confidently toward a more active future.
Be reasonable
It can be tempting to overreach and imagine yourself transforming back into the star athlete you were in high school. But after not working out for a long time, it can be dangerous to expect too much from your body too quickly. Instead, opt for a workout routine that makes sense for you. If your knee tends to hurt, choose a low-impact option that keeps your knees healthy but strong.
Limber up
You might remember stretching before gym class. Turns out, that's not just to fill up the class period. It's good to stretch your muscles before exerting them because cold and tight muscles are more likely to get injured. However, how we grew up stretching (holding one position for 10-15 seconds) isn't considered the best for your muscles. Now fitness experts recommend doing dynamic stretches where you stretch your muscles through movement.
In the same way, it's smart to gently stretch and cool down your muscles after working out. This keeps your tired muscles from tightening up and can help reduce soreness.
Variety is the spice of life
Exerting the same muscles in a workout day after day can cause undue strain on particular muscles and joints while leaving others relatively untouched. If you tend to workout your arms everyday, instead add in core and leg exercises to keep your whole body strong. Or get out of the gym entirely and go for a hike or a bike ride. Doing various types of physical activity helps prevent overuse injury and keeps you from getting bored with the same workout routine.
Know your body
We all know that working out isn't a pain-free experience. Your muscles ache when you're pushing yourself, and in many cases, you should push yourself through a reasonable amount of discomfort. As they say, "No pain, no gain."
However, know your body well enough to know when you should stop or take a break. Sure, exercise can cause pain, but be sure that you're not injuring yourself by pushing yourself too much.
Live Stronger
If you're beginning a new workout routine and are experiencing joint or back pain, the chiropractors at Tuck Clinic can help you determine the problem and keep your spine in alignment so you can safely pursue your dreams of a more active lifestyle. Let the experts at Tuck help you feel better so you can live stronger.
Patient Success Story: Phil Rice Tackles the Great Divide Mountain Bike Route
"Well, the first thing I'm going to do is go see my chiropractor," is the first thing Phil Rice said after biking 2,745 miles along the Great Divide Mountain Bike Route.
Phil Rice is an avid cyclist, cross fitter, and patient at Tuck Chiropractic in Roanoke. As an active person at the age of 56, Rice recognizes the important role chiropractic has played in his health and endurance. Prior to seeing Dr. Skinner at our Peters Creek Road clinic, he was a consistent chiropractic patient in Richmond for 5 years. After relocating to Roanoke, he heard that our practice was highly recommended, and the rest is history!
"I heard Dr. Skinner had a great understanding of caring for athletes," says Rice.
When he first visited the clinic, Rice experienced tightness in his neck and shoulders and some lower back pain as a result of tightness in his hip flexors. His sedentary job combined with the strain that crossfit can put on your body had been causing this pain. Within two weeks he saw a significant difference in his discomfort and increase mobility.
"We know that a sedentary lifestyle can lead to back pain," says Skinner. "Sitting and driving all week, and then going into crossfit-style work outs can cause issues. He's in great shape to begin with so he responded very well to treatment."
Preparing for the Grand Depart
In Spring of 2019, Rice shared with Dr. Skinner that he had set the goal to complete the Great Divide Mountain Bike Route, traveling from Banff, Alberta, Canada to the United States/Mexico Border by mountain bike. It was a bucket list trip and Dr. Skinner was eager to help him prepare with a maintenance program.
"As the training volume increased, we essentially just wanted to keep Phil out of pain," says Skinner. "We continued the same type of care by keeping his muscles stretched out and his joints mobile."
Both Rice and Skinner attribute the successful treatment experience to Dr. Skinner's own experience as an athlete, paired with his expertise in patient-centered chiropractic care. His full understanding of the human body and how it reacts to stressors from certain workouts enabled him to pin point the issues and provide non-invasive treatments at the source of the pain. Through open communication about what kind of strain Rice had been experiencing from workouts week to week, Skinner was able to adjust treatments accordingly.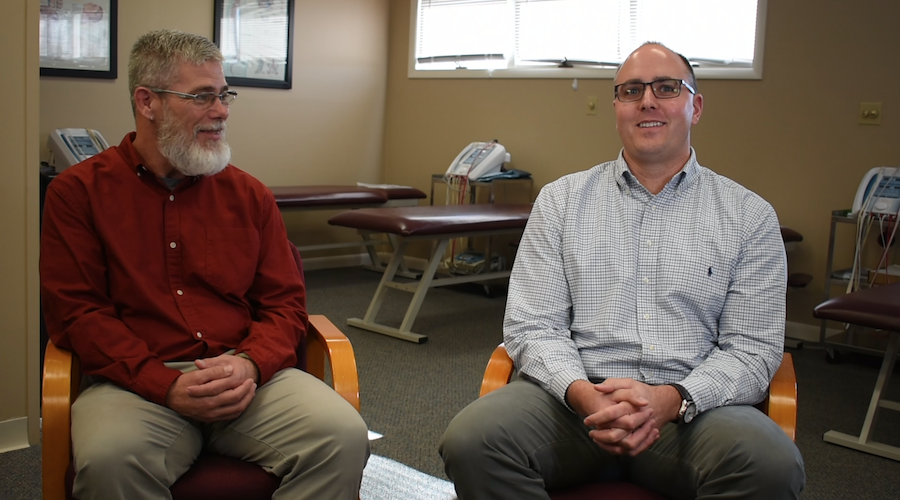 "It also helped me on my training journey while I was doing crossfit and cycling because Dr. Skinner was able to keep me in line and adjusting my own workouts until an injury was worked through," says Rice. "His understanding of what I was doing provided me with significant peace of mind."
Rice completed the entire 2,745 miles along the Great Divide Mountain Bike Route in 38 days with no pain or injury, thanks to his preparation and treatment with Tuck Chiropractic.
"It's rewarding to hear that. We work hard at trying to make people feel better and when they come in and tell us those kinds of thing, it puts a little extra pep in our step," says Skinner.
Rice feels like he has a true partner in his health and personal fitness goals and plan to continue striking off his bucket list and seeing Dr. Skinner. He participates in cycling events to raise money for research on illnesses like multiple sclerosis, cystic fibrosis, and cancer.
If you have a goal to maintain an active lifestyle or simply want to find relief from pain, we're here to help. Find a clinic convenient to you or call 540-951-6900 to feel better and live better today!
Patient Testimonial: Linda Smith
When Linda Smith found herself in debilitating pain from a back injury, she turned to Tuck Chiropractic for relief. Read how chiropractic has changed Linda's life.
Seeking Treatment
When Linda Smith and her husband experienced back injuries, they weren't sure what to do. "I had two falls, and both times, the pain was so bad," said Linda. "I was all bent over and couldn't walk. I could hardly put one foot in front of the other."
Her husband, a firefighter, also had back problems and had heard of Tuck Clinic from his coworkers. "We were looking for somewhere to get treatment," said Linda. "They recommended Dr. Rathmann at Tuck Clinic, and we've never seen anyone else since."
"We were just immediately impressed with Jennifer," said Linda.
"Tuck Clinic and Dr. Rathmann have the highest degree of professionalism of any doctors office I've ever seen."
The Extra Mile
What really set Dr. Rathmann and Tuck Clinic apart from the rest was their willingness to go the extra mile.
"My husband injured his back and couldn't move," explained Linda. "When Jennifer realized that he had a ruptured disc, she called around to neurosurgeons in Roanoke and told them about his condition. She got an appointment for him later that day."
"You feel so confident that she will take care of you, and if she can't, she makes sure you get the help you need," said Linda.
A Life with Chiropractic
Linda says that without Dr. Rathmann and Tuck Clinic in her and her husband's lives, things may have turned out much differently. "I was dealing with back pain that was keeping me from sleeping," said Linda. "After the first visit, I wasn't healed, but I could actually sleep. And experiencing that kind of relief made such a big difference in my life."
Reflecting back on her falls, Linda realized that without the help of Tuck Clinic, she very well may have ended up having surgery. But with chiropractic, Linda got treatment that was noninvasive and effective. "If I had to have surgery, that would have caused issues with my job. I didn't have to go through any of that because of chiropractic care," said Linda.
Patient Testimonial: Alainna Goodnight

"Been there, done that"
"I've been going to different chiropractors since 6th grade," said Alainna Goodnight. "I'm 5'10" and I've always played volleyball and basketball. My back was in pretty bad shape from all of that."
Alainna periodically suffered from severe back spasms that kept her from being able to walk. "The back spasms were so bad some days that I had to stay home from school," said Alainna.
When Alainna started her job in Blacksburg, Virginia, several of her coworkers mentioned Tuck Clinic. "They said Tuck was the best," said Alainna. "I had been to a lot of chiropractors before so I was doubtful, but I wanted to see what all of the hype was about."
The Tuck Difference
Alainna gave Tuck a shot and was impressed right away. "The initial interview I had with the doctor at Tuck was so thorough. I studied Human Nutrition, Food, and Exercise at Virginia Tech, so I'm really interested in the body and how it works. They explained everything to me about what my spine looked like, how that would manifest in how I walk and feel, and how they could treat it," said Alainna.
Alainna thought her husband, Curtis, might be able to benefit from chiropractic care, too. "My husband had chronic headaches since he was a kid," said Alainna. "He didn't really think it would work. But with my back pain and his chronic headaches, we said we should at least give it a shot."
Having experienced the benefits of chiropractic before, Alainna knew that it might take a few weeks to begin to tell results. "Sometimes, when your body isn't used to it, you can feel sore after your first few adjustments. It makes sense if you think about the doctors getting your spine into better alignment after it's been messed up for so long."
But after one month, both she and Curtis began to tell a difference. Alainna's back spasms became less and less frequent, to the point where she can't remember the last time she had one. And Curtis' headaches are much improved. "He'll get the occasional headache, but it is so much better than what it used to be," said Alainna.
"I feel like it's dramatically shifted our health," said Alainna. "It's been a big change in both of our lives."
Why Chiropractic Care Matters
Now Alainna and Curtis only get adjustments every month or so, just to make sure their spines and necks stay in a healthy alignment. "I don't know how people don't go to the chiropractor," said Alainna. "In addition to the chiropractors adjusting my spine, they also give me exercises to strengthen my muscles and even help alleviate old sports injuries I got back in high school." Tuck Clinic has helped Alainna think about and improve her overall physical health.
"You have to prioritize and invest in your health now. The return benefit will be exponentially greater," said Alainna. "My physical health bleeds into my emotional health which bleeds into my mental health. I'm an all-around better and happier person when I take care of my body."
The True Cost of Pain Relief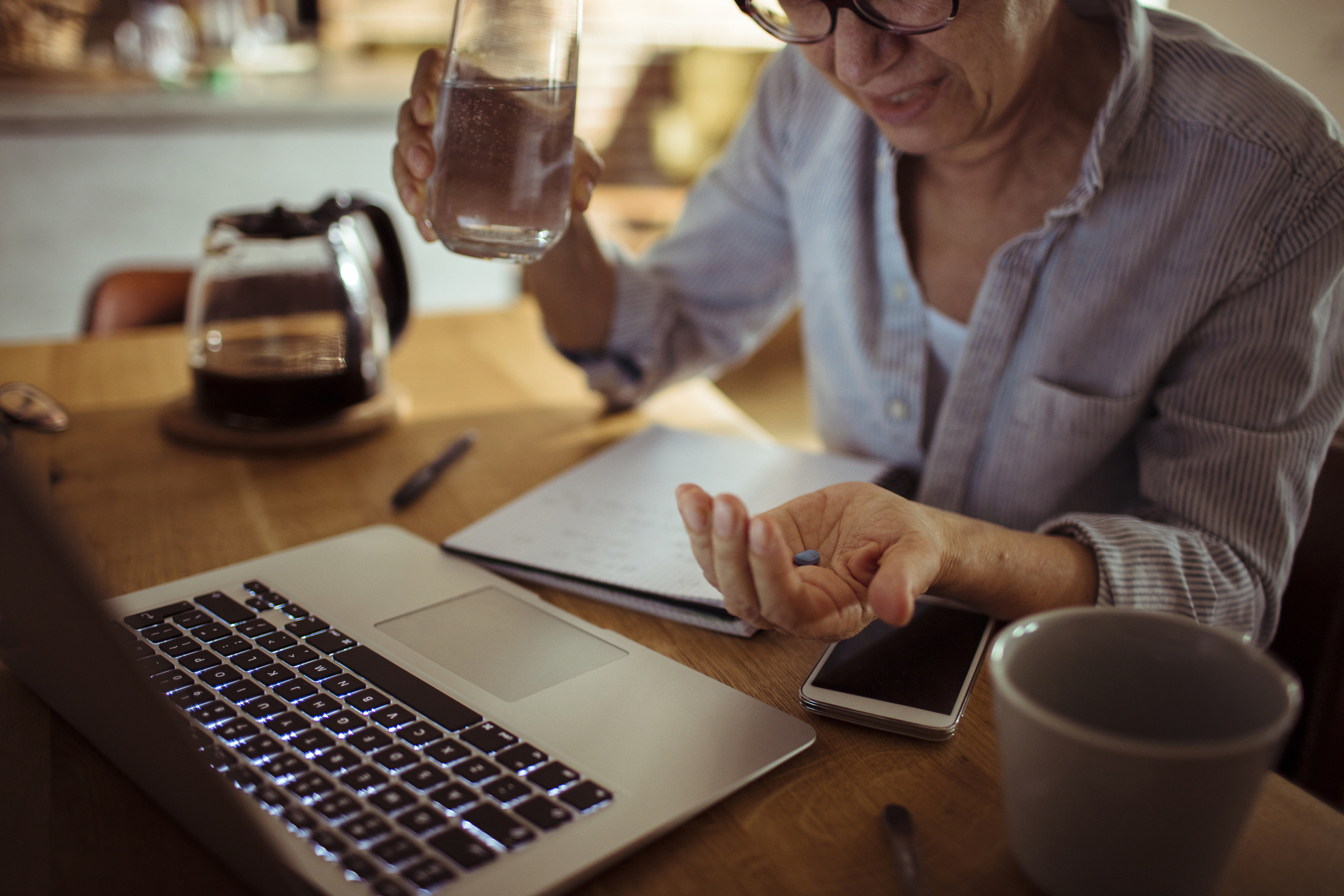 Acute pain is something that affects every person at some time in their lives, but some people suffer from extended chronic pain, often resulting in missed work and a lower quality of life. Approximately 80% of adults experience low back pain at some point in their lives and it is one of the most common complaints by patients to their primary care doctor. Finding pain relief can sometimes be a long process of trial and error, amounting in an immensity of healthcare costs. Let's explore the true cost of pain.
Economic Costs of Pain
In 2011, the Institute of Medicine published a research report titled Relieving Pain in America: A Blueprint for Transforming Prevention, Care, Education, and Research. In the economic impact portion of the study, they analyzed the cost of pain as the result of cost of medical care as well as indirect costs such as lost wages, disability days, and fewer hours worked. The findings stated that lost productivity from pain ranged from $299 to $335 billion annually. If you add in the cost of health care due to pain, the total rises to $560 to $635 billion dollars, making the cost of pain higher than heart disease, cancer, and diabetes. In summation, pain has a major impact on workforce and the health care industry.
Cost of Pain Relief for Individuals
Beyond the impact of pain on society as a whole, pain also presents a lot of cost to the individual. Depending on an individual's choice in care and insurance benefits, the cost of finding relief could be enough to send someone into bankruptcy. Let's break down the cost of different types of pain management.
One of the most commonly prescribed solutions to pain is medication in the form of over the counter pain relievers or opioids. A study by the University of Missouri-Kansas City School of Pharmacy reports that the total cost of prescription medications for pain was an average $17.8 billion annually from 2000-2007. The average price per pill with insurance varies from $1.50 to $6. At a minimum of one dose per day, the average cost of prescription pain management annually ranges from $540 to $2,190 a year, not including doctor visits and the cost of vulnerability to addiction.
When prescription medications don't work, some individuals turn to surgery to find relief. According to the book Chronic Pain Management, the estimated cost of lumbar surgery is $27,577. Needless to say, whether you have insurance or not, the cost of pain relief is a burden on any individual's finances.
Chiropractic Care is a Cost Effective Choice for Relief
More and more, people are turning to non-invasive, non-pharmacological treatments for pain. Along with treatments like physical therapy and acupuncture, chiropractic care is a more cost effective solution for pain relief.
Oakland University's School of Business Administration published a study highlighting the medical costs of low back pain care, reporting that chiropractic patients save about $1,000 over a two year period in comparison to other pain relief options. At Tuck Chiropractic, the average cost of an initial consultation without insurance is a mere $75. With the following adjustments costing only $50 each and the average care plan requiring approximately 6-8 visits over the course of 2-3 weeks, the cost of relief amounts to about $475. If your insurance carrier covers chiropractic care, the cost is significantly less.
When all is said and done, chiropractic care can save you money, save you time, and save you from the dangers of addiction to medication. If you would like to find out if chiropractic care is a cost-effective solution for your pain, schedule a consultation at a nearby Tuck Chiropractic clinic today. We're here to help.
Importance of Pre- and Post-Natal Chiropractic Care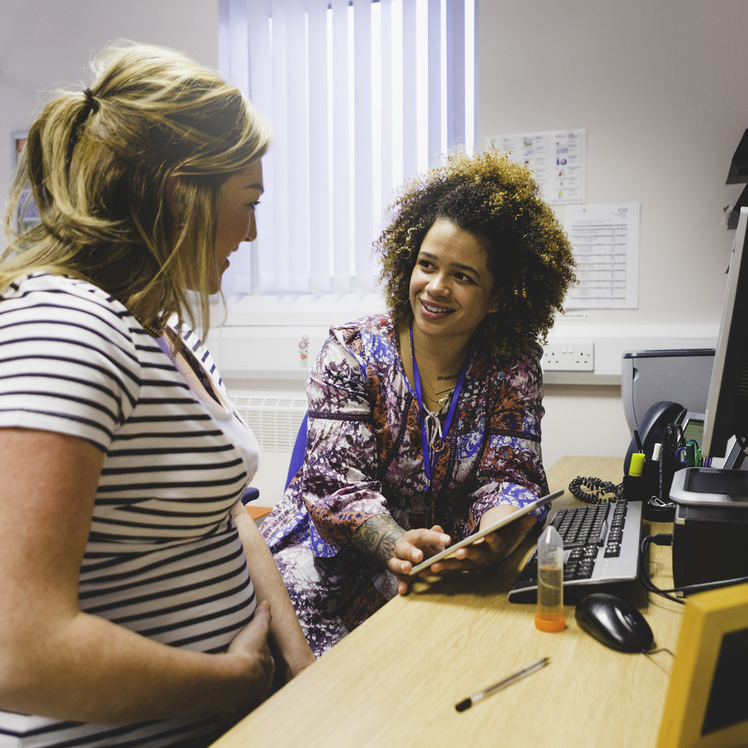 The American Pregnancy Association advocates for chiropractic care before, during, and after pregnancy to support the mother's body in adapting to her changing body and recovering from labor and delivery. It is a great non-invasive solution that can replace the need for pain medication throughout pregnancy and recovery.
Reducing Complications During Pregnancy
As the body adjusts to make room for your growing embryo, your musculoskeletal system may become misaligned causing a protruding abdomen and increased back curvature, pelvic changes, and postural adaptations to weight. These changes can cause severe back pain and sciatica, intrauterine restriction, and could result in the inability to have a natural, non-invasive birth.
Regular chiropractic adjustments can help your bones and joints adjust to the added weight of carrying your child and reduce pain as a result.  Some other benefits of chiropractic during pregnancy include overall improvement in health and controlling symptoms of nausea.
Preparing the Body for Labor & Delivery
One of the biggest ways chiropractic care can help prepare a mother's body for labor and delivery is through the Webster's Technique. This gentle adjustment relieves pressure from the sacrum and reduces intrauterine restriction that could prevent the baby from moving into the proper position for birth. The goal of this technique is to prevent an emergency cesarean delivery.
Chiropractic care can also help reduce the time spent in labor and delivery. When pelvic floor strengthening exercises are paired with adjustments, contractions that take place during labor are reportedly less painful and the body is able to prepare for delivery quickly.
Expediting Recovery
The postpartum body requires a significant amount of healing. Loose ligaments need to be strengthened, nerve functioning needs to be restored, and the pelvis and spine are often out of alignment. Therapeutic exercises can be used to recuperate weakened spinal and  abdominal muscles and continued chiropractic care can help the spine and nervous system return to normal functioning.
When caring for their newborn, mothers will also experience a new type of strain in the thoracic region as a result of feeding and carrying the baby. Chiropractic adjustments and strengthening techniques can also provide relief in this region. Finally, some research connects chiropractic care to reduction of stress and improved mood – something many mothers struggle with postpartum.
Chiropractic Care for Newborns
The mother isn't the only one who can benefit from chiropractic care after birth. The birthing process puts a lot of pressure on a newborn's spine and chiropractic care can help prepare the baby's spine for the significant growth that happens in the first year. Some research has also shown evidence that chiropractic care can reduce the symptoms and occurence of colic, ear infections, and ADHD in infants and children.
Tell your chiropractor as soon as you think you are pregnant so they can adjust your treatments accordingly. If you are not already seeing a chiropractor, talk to your obstetrician to see if they believe chiropractic care is right for your pregnancy.
Hydration and Spinal Health
Hydration and Spinal Health
Much like driving a car fueled by gas, our bodies can't function properly without water. Without proper fuel, a vehicle's engine will break down or become unreliable.  Our bodies are made up of 70% water, and without proper hydration, our ability to function is diminished substantially.
Since childhood, we've been told to drink water so accepting this reality comes easy. However, if you look further into this, you'll find that water is more important than you may realize. Water is key to regulating body temperature, transporting nutrients, and lubricating joints. Without proper hydration, the body is unable to function optimally. The health of the spine, in particular, relies heavily on proper hydration.
How Does The Spine Work?
As crucial as the spine is within daily activities, it is important to understand its mechanics. At its core, the spine is home to vertebrae, rows of bone that align vertically. Wedged between each bone is a disc which works to absorb shock when bending, twisting, or flexing. Discs between the vertebrae ensure the bones do not rub together, therefore, reducing shock.
Within each disk of the vertebrae lies a nucleus pulposus. The nucleus pulposus is mainly made of water and provides movement as the spine rotates and moves in various directions. From the loss of hydration in discs, the adult spine is capable of losing height daily. Without proper rehydration, disc height starts to gradually reduce creating other medical issues.
Spinal Issues Resulting From Dehydration
Dehydration deeply affects spinal health as discs become compressed or unable to refill. Unable to refill, discs that lack proper hydration remain compressed leading to potential spinal injury. According to the University of Maryland Medical Center, water loss causes discs to collapse between vertebrae resulting in injury. Injuries like spinal stenosis, degenerative disc, and herniated disc can arise from a core of dehydrated discs within vertebrae. This creates an immediate need for treatment and subsequent preventative measures.
How Can The Spine Rehydrate?
As your entire body relies on proper hydration, it is important to not only drink plenty of water, but eat foods that hydrate, as well. Not only does direct water consumption hydrate but incorporating fruits and vegetables into your diet also aids in hydration Watermelon, cantaloupe, lettuce, tomatoes, or strawberries are made of more than 90% water and also contain essential nutrients. Eating and drinking things that hydrate will help your spine function more efficiently.
There is a lot of question about the right amount of water to drink in order to ensure proper hydration. Common wisdom is to drink eight glasses (8 ounces each) per day but this general rule isn't always the right amount for everyone. For example, if you are active or have a propensity to sweat a lot your needs will increase beyond this. We found a cool calculator to help determine your water needs based on things such as your age, size, and activity level.
While hydrating is a great starting point, water replenishment may not fully heal spinal injuries or back pain. Chiropractic care to include spinal manipulation or adjustments is recommended for those with injury in relationship to the spine.  We offer extensive varieties of treatment, to include herniated disc treatment. We believe in positively impacting your health and wellness and know that chiropractic care and proper hydration are two keys to this.
Putting It All Together
Just as you keep fuel in the gas tank of your car, maintain appropriate hydration for the health of your spine and overall wellness. Proper hydration through daily water intake and a diet rich in fruits and veggies will keep you feeling and functioning at your very best. Remember: if the spine becomes dehydrated, chances of spinal injury increase. A combination of tailored chiropractic care and hydration through both food and water are key to repairing and preventing such injuries.

Feel Better. Live Better.
Whether you are suffering from pain, or are interested in learning how to live a more healthy lifestyle we invite you to reach out to the clinic location that is most convenient to you and begin to reap the positive benefits of chiropractic care.

You may also be interested in...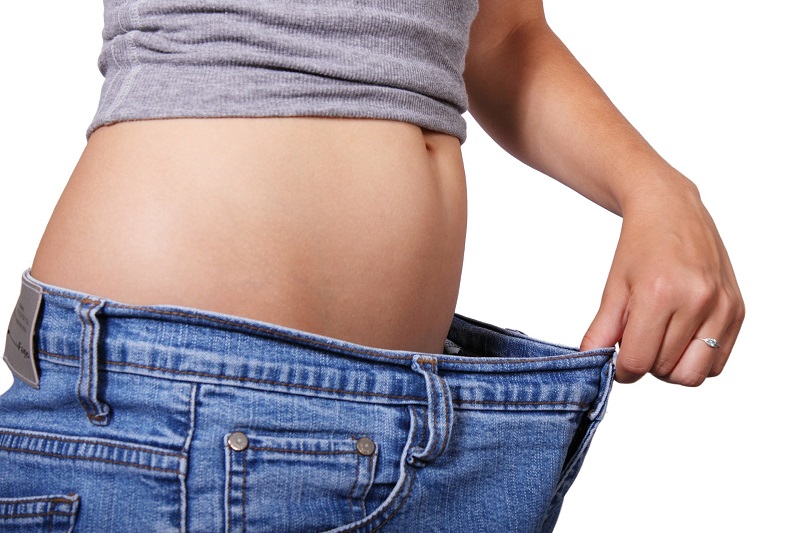 It is no secret that weight loss is a common goal for many people and as we enter the summer season many… Read More