Dr. Tiffany Grace: Mom's Migraine Relief Translated into a Career in Healthcare

Many young children go through the cycle of wanting to be an astronaut, a veterinarian, and a firefighter when they grow up. Often times, their parents have their own ideas of what their children should grow up to be, too. But for Tuck Clinic's Dr. Tiffany Grace, she and her mother were in alignment on what she should grow up to be from a young age.
Dr. Grace's mother had suffered from migraine headaches and could never seem to find relief until she sought treatment from a chiropractor. From the age of four, Tiffany heard her mother praise the practice for her relief and insisted that she or one of her brothers became chiropractors. All of the siblings nodded and shrugged it off, as most kids do until Dr. Grace started seeing the chiropractor as a swimmer in high school. Though she never really experienced pain, she noticed a huge difference in her performance if she got an adjustment prior to race day. From that point on, she knew she wanted to help people improve their lives in the same way.
Providing Pain Relief and Preventative Care
"I love my practice. Day in and a day out, I get to see people improve and live better lives because of what we're able to do here," says Dr. Grace about daily life in chiropractic care. "They can go from being debilitated to being able to do the things they want to do on a regular basis."
Despite what some may think, paying a visit to Dr. Grace at the Chiropractic Clinic in Rocky Mount doesn't have to mean that you'll be going forever. We work with patients to change their lifestyles so that they can function on their own.
"We'll always be here and there's certainly a benefit to maintenance care, but treating acute pain doesn't have to be long term," says Dr. Grace.
One of Dr. Grace's biggest wins as a chiropractor is having the opportunity to treat families, specifically infants and children. Though not typically the first thought on the top of a parents' mind for treating their children, chiropractic care can be extremely beneficial to growing little ones.
"It's very rewarding to see kids on maintenance and wellness care that don't suffer from ear infections or colic," says Dr. Grace. Even growing pains can be relieved through the right chiropractic adjustment.
Beyond the Clinic Walls
Beyond the walls of her office, Dr. Grace enjoys spending time with her own two little boys. Bode and Drew are six and four and keep her very busy with sports, church and friends. She enjoys running and often competes in local races. In her free time, she enjoys spending time helping rescue dogs with the Franklin County Humane Society.
YOU MAY ALSO BE INTERESTED IN...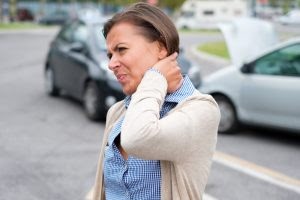 One of the most common injuries resulting from trauma, such as a car crash, is whiplash. Whiplash is a... Read More