An Update from Tuck Chiropractic Clinic on COVID-19
Tuck Chiropractic doctors are, first and foremost, focused on the health and well-being of our patients, doctors, and staff.
We want to assure you that we are following health and safety guidelines, as prescribed by the Centers for Disease Control and Prevention (CDC), as well as local public health departments. We are keeping our employees and patients safe and securing a healthy environment by:
Screening the health of our employees and patients
Actively encouraging sick employees to stay home
Deep cleaning and disinfecting our business including high-touch surfaces
We are available to see patients who are at low-risk, healthy, and not experiencing any flu-like symptoms. We recommend patients follow guidelines issued by the CDC, and if you are feeling unwell, please take steps to safeguard others and remain at home.
We will continue to monitor updates regarding the virus while maintaining the level of patient-center care our patients expect.
Resources:
Follow the links below to the U.S. Centers for Disease Control and Prevention:
Follow the links below to the World Health Organization:
YOU MAY ALSO BE INTERESTED IN...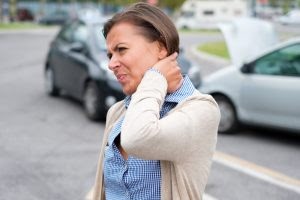 One of the most common injuries resulting from trauma, such as a car crash, is whiplash. Whiplash is a... Read More