Doctor Spotlight: Dr. Jennifer Rathmann
Dr. Jennifer Rathmann may have had her first experience with chiropractic after a car accident, but it was no accident that she quickly realized it would be her future career.
In high school, Rathmann was in a severe car accident during her spring break. After a week of being in severe pain, she sought out care from a chiropractor and after a series of treatments, she felt better than she did prior to the accident!
"It was at that moment that realized I wanted to go into the chiropractic profession," shares Dr. Rathmann.
Originally from Buffalo, New York, Dr. Rathmann received her Doctorate of Chiropractic from the National College of Chiropractic in Chicago, Illinois. Since her 35 years at Tuck Chiropractic, she has become a senior partner and is vice president of clinical excellence. She has also served on the Board of the Virginia Chiropractic Association. She treats all patients including low back pain, neck pain, and headaches, and is certified to provide acupuncture therapy.
While she plays an important role in the lives of our patients, she plays an even more important role at Tuck Chiropractic as vice president of clinical excellence. Her focus is to provide a foundation of education and operational best practices to assure consistency of care across clinics.
"Consistency is important to our patients as well as our doctors and staff," says Rathmann. "We've had one patient that has been to 8 different clinics and because of that consistency, he feels like he can get the best care at any time."
Rathmann strives every day to make every one of her patients, staff members, and team mates feel valued and cared for. Some of her most meaningful moments are seeing a patient around town and hearing that they are feeling better and living better.
The team at Tuck Chiropractic Clinic invites you to visit their clinic on Main Street in Blacksburg to learn more about how they can help you feel better and live a better lifestyle through chiropractic care. Call 540-951-4357 or go online to tuckclinic.com to schedule an appointment today!
YOU MAY ALSO BE INTERESTED IN...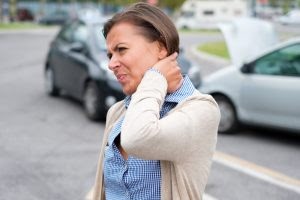 One of the most common injuries resulting from trauma, such as a car crash, is whiplash. Whiplash is a... Read More