Staff Spotlight: Judy Lintecum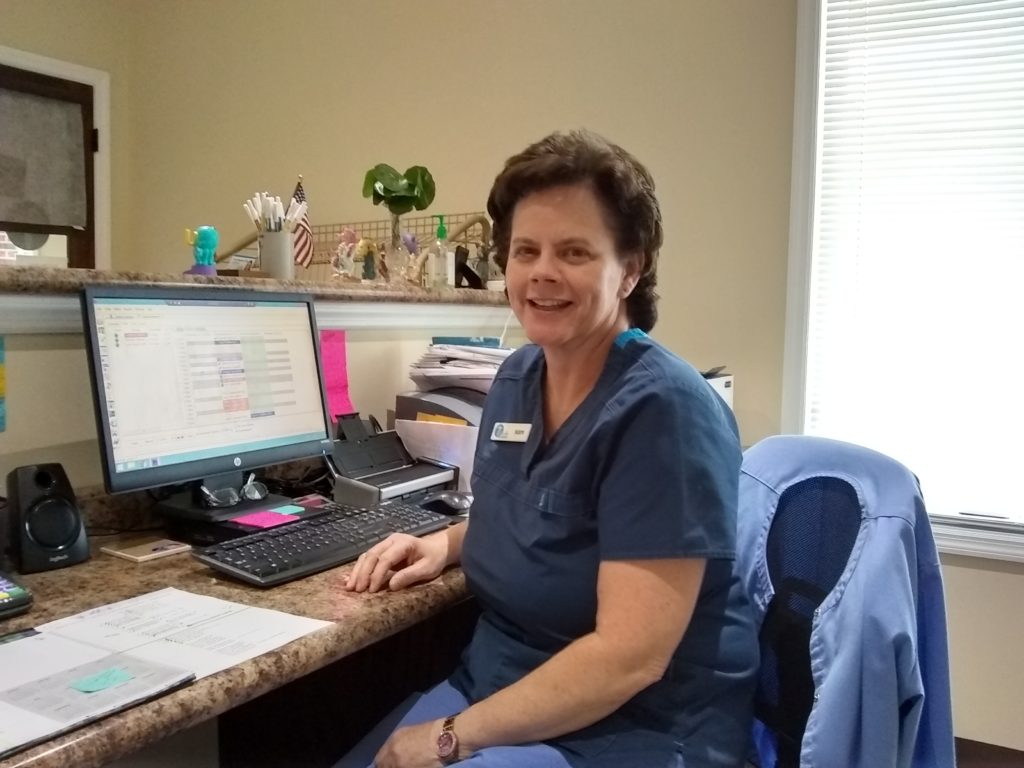 Tuck Clinic's presence in Southwest Virginia has a strong history of helping patients feel and live better. Chiropractic Assistant, Judy Lintecum, has been there through it all.
Judy joined Tuck Chiropractic Clinic under Dr. Tuck Sr. in 1984 at the opening of the Galax clinic. She was hired to assist patients with their therapy prior to adjustments, but quickly gained X-ray and administrative skills. Today, she assists Dr. McKown at the Woodlawn location doing everything from intaking patients and scheduling appointment, assisting with therapy, and answering questions about care plans.
"It's nice to be able to do a lot of different things every day," says Judy. "I love working with the patients the most."
Working for a company for 35 years means you see the company grow and change. While some of our patient-centered care processes have changed, Judy says the level of care provided and tight knit, family-like culture has remained the same.
"It's always felt like a family and that's why I've stayed so long," says Judy. "We may have 10 offices now, but it doesn't feel that way. I can still pick up the phone and call someone across the region. Even the patients feel like they're family."
Prior to working for Tuck Chiropractic, Judy didn't really know a lot about the practice and how it can impact the lives of patients. She quickly became a true believer in its healing powers. In the first few weeks of joining the team, she saw a patient visit Dr. Tuck Sr. unable to even transport herself to the clinic, unable to walk or stand. That same day she watched them walk out of the office. Now she tells anyone who will listen about the benefits.
"My family goes and I tell everyone I talk to about it," says Judy, adding how her own experience has impacted her life. "It helps with stress and when I have to sit for an extended time, and it's had a big impact on my immune system. I rarely get sick."
When people meet her advice with apprehension, she reassures people that Dr. McKown and the other doctors truly take the time to get to know their problems and explain how they may be able to help them before making any adjustments. Dr. McKown even goes as far to ask patients to share one thing that they wish they could be doing in their daily lives that they can't do now. She measures their progress by what they are now able to do , compared to what they couldn't do on the initial visit.
Judy looks forward to continue watching the doctors at Tuck Chiropractic improve the quality of life of their patients through non-invasive, patient-centered care. If you'd like to find out if we can help you achieve a better lifestyle, schedule a consultation today.
YOU MAY ALSO BE INTERESTED IN...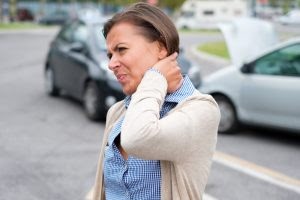 One of the most common injuries resulting from trauma, such as a car crash, is whiplash. Whiplash is a... Read More