Tips to Avoid Pain on the River

Biking and hiking are some of the most popular outdoor activities that we get to enjoy in Southwest Virginia, but we feel there's one outdoor activity that may be overlooked: kayaking or canoeing!
Our area is lucky to have a wide variety of rivers and creeks that active outdoor lovers can enjoy. Because kayaking is typically a more relaxed sport, sometimes we can unconsciously injure ourselves in the process. Here are a few quick tips to avoid pain after a river float.
Stay Hydrated
Our number one piece of advice when spending a day out on the river is to stay hydrated! Although many people like to pair their floats with a cold beer, it's important to drink even more water.
Sitting out in the sun all day can easily dehydrate even the biggest water drinkers. Hydration is key to protecting the discs in your spine and making sure you don't feel groggy and worn out the next day. You should increase your water intake from the recommended minimum of 64 ounces a day to counteract the heat and sun.
Protect Your Lower Back
Let's be honest. Kayaks and canoes aren't made to be the most supportive or back-friendly. In fact, most canoes don't even have backs to their seats. It's important to maintain good posture when spending hours in your boat. If you find yourself slumping in your seat or leaning forward while paddling, make sure you straighten up.
A padded seat or cushion can help provide extra support and comfort. If your kayak doesn't come with a supportive seat built in, purchase a cushion for it!
Strengthen Your Core and Torso
Whether you're on a swift moving or lazy river, constant paddling throughout the day can take a toll on your upper body and core. Many people find their shoulders, arms, and stomach are sore after a full day of rowing.
Make sure you're using a proper paddling technique to reduce the strain on your arms. It's best to have your two paddles slightly off center from each other. Most paddles will let you tilt them to three different degrees. While paddling, maintain good posture and use your torso to do the work by rotating slightly, taking the pressure off of your arms. The stronger your torso, the less pain you'll be in afterward so do your best to focus on these areas when exercising if you're an avid paddler.
Ready to get out on the blueways of Southwest Virginia? Check out this handy guide on your options from Visit Virginia's Blue Ridge!
YOU MAY ALSO BE INTERESTED IN...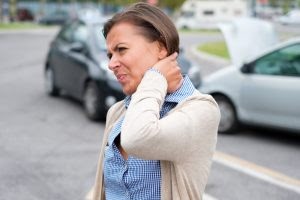 One of the most common injuries resulting from trauma, such as a car crash, is whiplash. Whiplash is a... Read More