Bike Where You Live: Roanoke Valley
It's hard to drive around Roanoke and not see a bike or group of bikes rolling down the streets. Biking culture has exploded in the region in recent years and we love seeing people getting outside and living an active life – our doctors included!
In continuing our "Bike Where You Live Series", we got some tips from Dr. Anna Flynn and Dr. Susan Kilmer on great places to ride in Roanoke and Botetourt!
Biking Trails in Roanoke & Botetourt
Roanoke and Botetourt offer great options for mountain and road bikers alike. In a matter of miles you can go from a rough terrain mountainside to the smooth, scenic greenway. It really just depends on what you prefer!
Dr. Kilmer has been road biking since 2004 and has participated in several 100-mile rides, but her favorite places to ride are on the long country roads of Botetourt or up Mill Mountain on the Parkway in Roanoke.
The Oriskany Community might be one of Botetourt's best-kept secrets. This small rural community is located along Craig Creek and is close to Eagle Rock. This makes for incredible views and plenty of open road to ride.
Blue Ridge Parkway is possibly one of the most popular places for road bikers to take a long ride. Whether you're climbing Mill Mountain for the thrill ride back down or cruising through the countryside in Botetourt, the scenery is endless.
Carvin's Cove is another popular place to trail ride. This natural reserve covers over 12,000 acres and features 60 miles of trails for hiking and biking. It's a great place for family beginners as well as those seeking a challenge.
The growing Greenway system of Roanoke and Botetourt is one of the best opportunities to get started with biking. With over 30 total miles and multiple bike rental shops along the greenway, everyone can find a bike and route they love. (Yes, you can even rent a big wheel bike from Underdog Bikes!)
Biking Groups in Roanoke & Botetourt
Biking is a great solo sport, but it's also a great way to connect with others! We always say that working out with a buddy is always more effective – why not a group of buddies?!
Roanoke and Botetourt are host to a wide variety of biking clubs and events. Downshift has a Men's and Women's Cycling Group, RIDE Solutions hosts family-friendly biking events regularly, and the Blue Ridge Biking Club hosts weekly and annual biking events throughout the year.
So what's stopping you from getting out there? The possibilities are endless.
YOU MAY ALSO BE INTERESTED IN...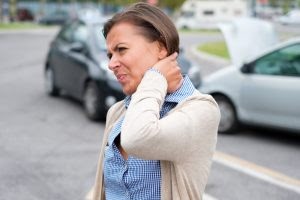 One of the most common injuries resulting from trauma, such as a car crash, is whiplash. Whiplash is a... Read More