Staff Spotlight: Jeri Plott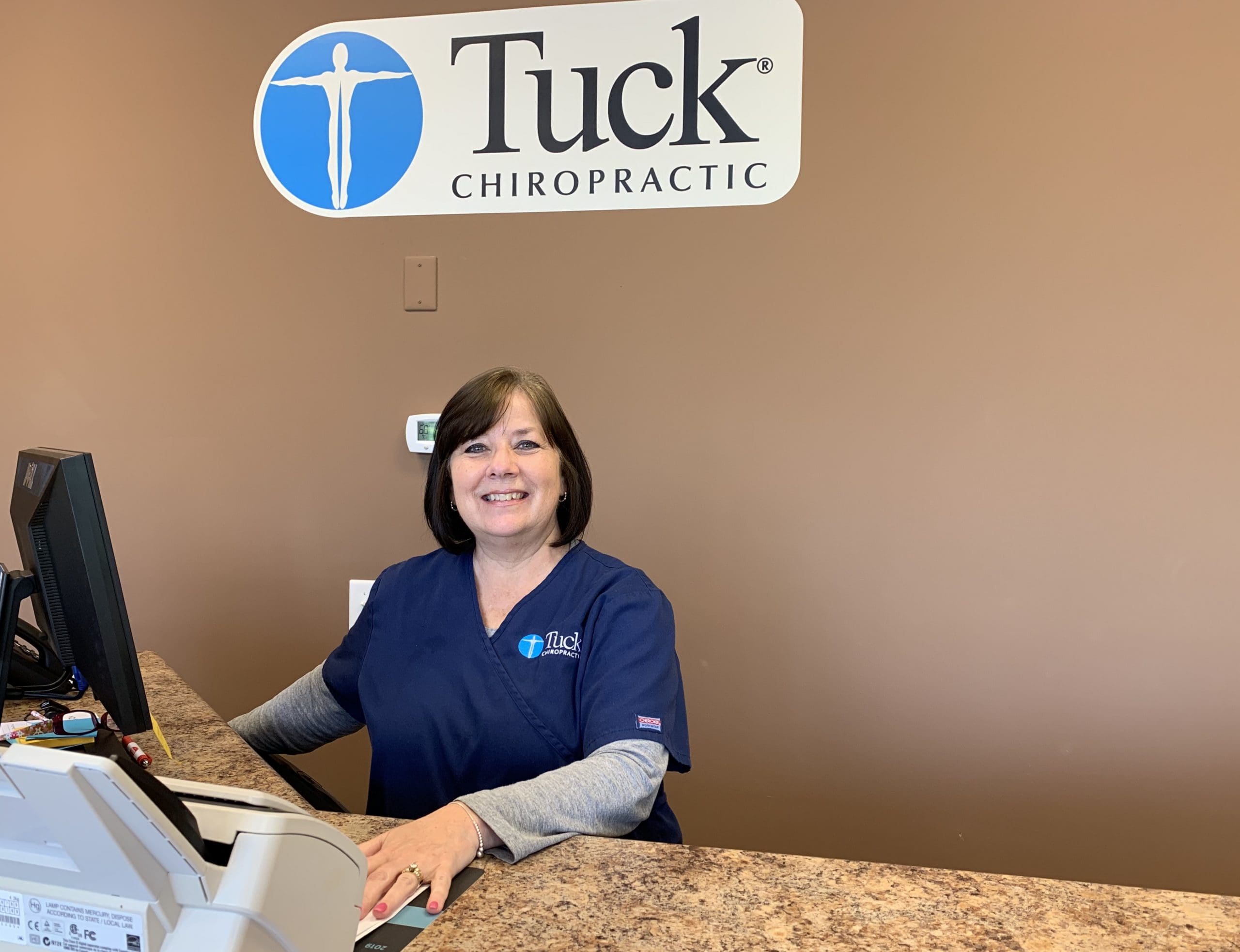 For seven years, Jeri Plott visited our Bedford clinic to seek care from Dr. A.J. LaBarbera for general back pain. Fast forward to today, Jeri has been working as a Chiropractic Assistant for Tuck Chiropractic for 9 years!
Formerly a X-Ray and Sonogram Technician, Jeri really liked the idea of having the opportunity to get to know her patients instead of taking a scan and sending them on their way. She first joined the Bedford clinic and transferred to our Botetourt location to work with Dr. Anna Flynn two years ago.
"The difference is that I would see that patient one time and never see them again," says Jeri. "Here, I build a relationship with the patient that come in here. I can see their improvement on the pain that they're being treated for."
Each day, Jeri supports our patients and doctors by assisting patients with their consultation and paperwork. She also helps patients with electrical stimulation or ultrasound therapies before their adjustment and enters patient notes so that the doctors are fully prepared to care for each patient.
Her favorite part of the work day is when she sees her patients smiling.
"When they say they're happy to come in here, that's awesome to hear!" says Jeri. "When they say you guys treat us like family, that's hitting one of my main goals: to make them feel comfortable."
Jeri believes it's Tuck Chiropractic's culture focusing on patient centered care that makes all the difference. Our chiropractic assistants and doctors work hard to see patients on the day they need to be seen, not in a few weeks after their injury.
"Patients are really surprised when we're able to get them in that quickly."
Beyond the focus on our patients, Jeri also appreciates the emphasis on employee support that the leadership provides. After almost a decade at Tuck, she's witnessed many changes in the organization that better support the workload and workflow of each clinic and their employees.
To top it all off, Jeri says she has a great doctor to support: "I work with Dr. Anna Flynn. One day we were talking to another doctor and just looked at each other like – 'We make such a great team!'"
Jeri would recommend any of the doctors at Tuck Chiropractic to help you work through your pain. Whenever asked about whether someone should make that first appointment, she advises patients to at least come in and consult with a doctor to see if they can help. In the end, it will help your overall wellness and resistance from injury.
Beyond the walls of the clinic, Jeri enjoys family life with her husband, 3 children, and 2 grandchildren. (It will be 3 in June!) She loves antiquing and making and decorating cakes in her free time!
YOU MAY ALSO BE INTERESTED IN...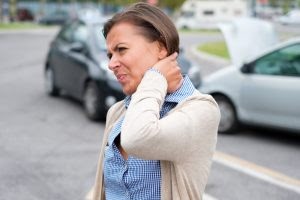 One of the most common injuries resulting from trauma, such as a car crash, is whiplash. Whiplash is a... Read More