Chiropractic For Fibromyalgia

The practice of chiropractic care focuses on the spine and nervous system, which control and coordinate your musculoskeletal system and how your body moves and functions. When these systems are out of alignment, they can cause pain, tension, and limited mobility. While we are able to treat anyone with pain, there are certain groups of individuals that suffer from chronic illnesses that can especially benefit from our therapies and adjustments. Chronic illnesses that wreak havoc on the musculoskeletal and nervous system, such as fibromyalgia, can be managed with chiropractic care.
Defining Fibromyalgia
The National Fibromyalgia and Chronic Pain Association defines fibromyalgia as "a chronic pain disorder that causes widespread pain and tenderness to touch that may occur body-wide or migrate over the body." Other symptoms from fibromyalgia include fatigue, sleep disturbances, cognitive difficulties, and stiffness. It can also express itself in mental conditions and other systemic issues like irritable bowel syndrome.
This illness has existed for centuries but researchers still find it difficult to categorize fibromyalgia and attribute a cause to the disease. Because it is difficult to pinpoint the cause and it expresses itself differently for every person, it's also difficult to pinpoint the proper medication or treatment for individuals. Often times, people suffering from fibromyalgia have lifelong journey of seeking out a solution for their pain.
How Chiropractic Care Can Help
Because of the complexity of the disorder, fibromyalgia often requires a myriad of treatments to help sufferers find relief. Popular approaches include the combination of patient education on daily habits to help overcome issues, aerobic exercise, cognitive behavioral therapy, medication, and of course, chiropractic. All of these methods can work together in a multidisciplinary approach to tackle the various symptoms and sources of pain to improve the patient's overall quality of life. While there will never be complete relief from this disorder, we can still make a difference.
Because chiropractors work so closely with the systems that cause pain in fibromyalgia patients, we can use our treatments to reduce pain and strengthen muscles. Using diagnostic techniques, a chiropractor can zone in on where localized pain is coming from even when individuals are experiencing full body pain and tenderness. In 1997, a research study tracked the effectiveness of chiropractic management of fibromyalgia patients. The study consisted of a 4 week regimen of spinal manipulation, soft tissue therapy, and passive stretching. By using the Oswestry Pain Disability Index, Neck Disability Index, and range of motion observations, the study deduced that patients experienced improvement in the cervical and lumbar ranges of motion and reported pain levels. Since this pilot study, research has only strengthened the evidence that chiropractic care can help fibromyalgia patients manage their pain.
We Will Work With Your Primary and Specialty Care Providers
We believe in the power of multidisciplinary collaboration, especially for individuals suffering from complex disorders such as fibromyalgia. Evidence has shown that when medical professionals across areas of expertise are able to communicate and collaborate care around a patient's complex needs, the outcomes are even more effective. If you've sought care from a rheumatologist, orthopedist, physical therapist, or don't even know where to start. We can help. We will gladly work with your care providers to find the best solution for your needs. Let's get started today.
YOU MAY ALSO BE INTERESTED IN...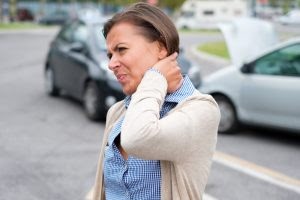 One of the most common injuries resulting from trauma, such as a car crash, is whiplash. Whiplash is a... Read More