A Behind the Scenes Look At An Adjustment with Dr. Kilmer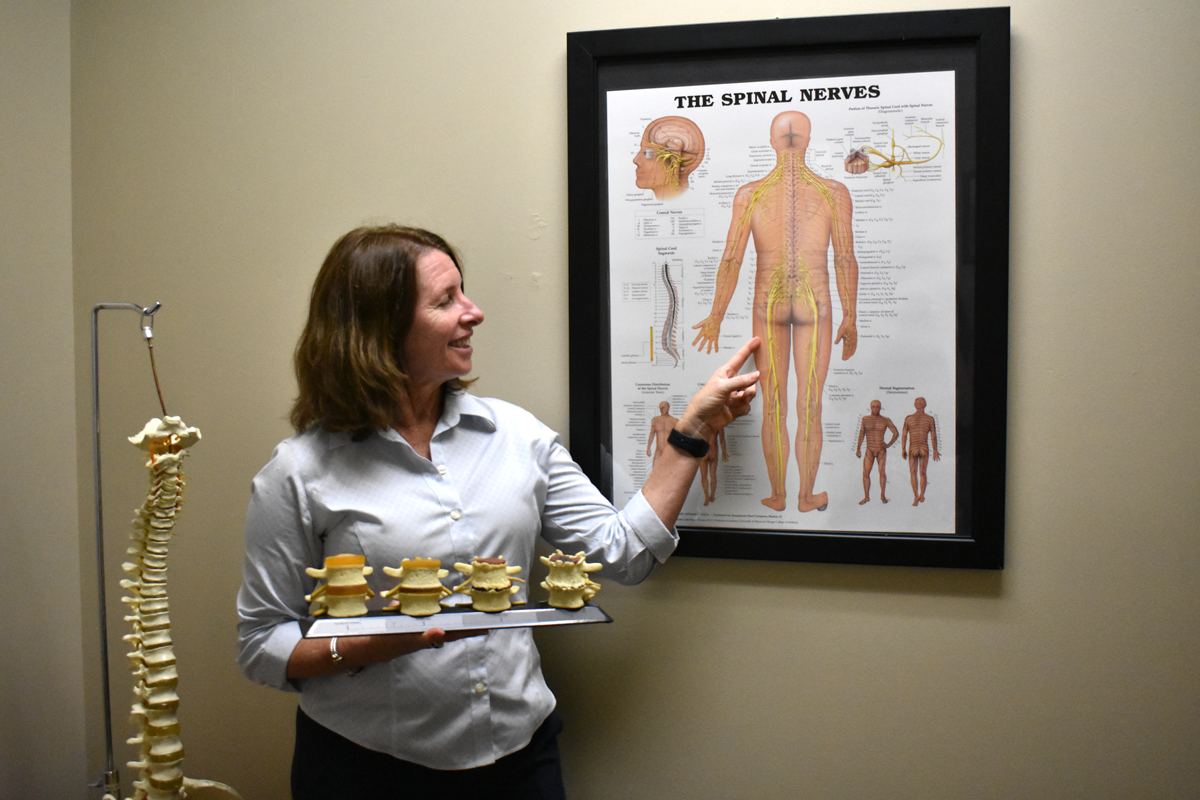 On a sunny Wednesday afternoon, Dr. Susan Kilmer welcomed Ella back to the clinic for a low back adjustment with a friendly, familiar smile. That's because Ella has been seeking chiropractic care from Dr. Susan for the past 19 years! In 1999, Ella sought out some relief from her general lower back pain and found Susan at her independent practice. She has been seeing her ever since and as a loyal patient, she continued to see her once Susan began working with Tuck Chiropractic as needed.
"I'm getting ready to go on a trip to Nebraska," Ella shared with Dr. Kilmer.
A Behind the Scenes Look
With long car rides often comes lower back pain, so Ella had come for an adjustment to help relieve the pain she was currently experiencing and to prevent any discomfort on her long trek. This is a common occurrence for patients who travel. While most people see chiropractic care as a solution for active pain, it can be equally effective in preventing future pain.
Dr. Kilmer began her work in helping Ella to walk out feeling better and looking forward to her trip. Starting with an electronic massage device, Dr. Kilmer "warmed up" Ella's lower back muscles to help the adjustment perform as much as possible. She also prefers to do some muscle work at trigger points across the back to make sure the muscles and spine are completely prepared for the adjustment. While not all chiropractors do this as a best practice, she finds that often times it can make a big difference in helping the patient relax enough for the adjustment to set in.
Decades And Generations of Finding Relief
There's something to be said about working with a doctor that is familiar with you, your life, and your wellness needs. It's clear that Ella and Dr. Kilmer have built up a strong relationship over the past two decades. Throughout Ella's visit, she and Susan talked like family friends. In fact, Susan could even be considered an honorary member of the family. She has treated Ella's in-laws, nieces, and nephews for their own pain management, too!
After a few adjustments in her lower back and neck, Ella was on her way and already discussing the possibility of another appointment before she leaves for her trip "just in case!".
"Chiropractic has been very important to me and helping me maintain my mobility," said Ella. She encourages anyone who is considering chiropractic to give it a try, and of course, see Dr. Kilmer.
As she began to say good bye to Dr. Kilmer and Brandy at the front desk, she exclaimed: "It already feels better, Susan!"
YOU MAY ALSO BE INTERESTED IN...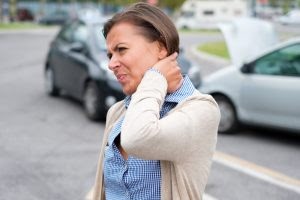 One of the most common injuries resulting from trauma, such as a car crash, is whiplash. Whiplash is a... Read More