Living With Pain to Gaining Independence: One Patient's Chiropractic Journey
Good, better, best. This tends to be the typical path for the patients treated at Tuck Clinic.
Most patients come in just wanting to feel good. They are sick of being in pain and they want to feel normal again. After starting a treatment plan, they start to feel better. They begin returning to their normal daily routines, gaining more independence, and just feeling "better" over all. Eventually, they come to the conclusion that this is the best they've felt in a long time.
This is the path that Judy embarked on with Dr. Flynn at the Tuck Clinic in Botetourt.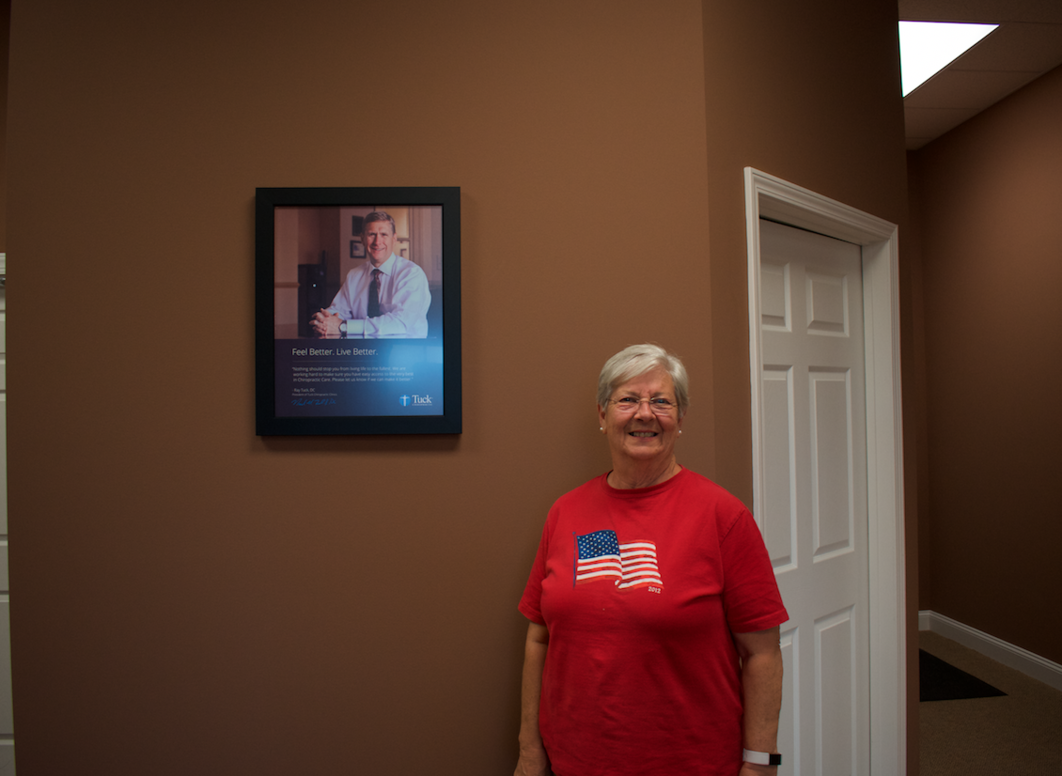 Seeking Help
Judy has always been active and does a lot of traveling, so keeping her body healthy is very important to her. Unfortunately, she was not finding the relief she had hoped for after following her doctor's advice.
"I had been working with my doctor to eat healthier, lose weight, try exercises," says Judy. "I had to take leave from work due to my hip pain. As you get older, things just happen to your body and it hurts."
Ten years prior to visiting Tuck Clinic, Judy had her first encounter with a chiropractor for general back pain. Since she found success her first go-round with a chiropractor, she decided to take matters into her own hands and seek out help again.
Feeling at Home With Tuck
Judy did her fair share of research for chiropractors in the area. She was pleasantly surprised to come across the positive reviews of the chiropractic clinic right across the street from her gym in Botetourt.
"I went to a bunch of different websites – this one had great reviews. It so happened that I had a friend who had been here," says Judy.
She goes on to highlight how quickly she was able to be in contact with Dr. Flynn.
"I go to the Botetourt Athletic Center so it was really convenient. I was at the gym and I just swung by and told them what I needed. They took me in that day," says Judy.
Even though Judy had previous experience with a chiropractor, she was relived with the ease of her first visit with Dr.Flynn.
"It was very welcoming. The staff is awesome. Jerry (Dr. Flynn's administrative assistant) is great. I did my initial interview, blood pressure, the whole intake process. According to those results, it was recommended that I got the stimulation treatment first to relax muscles. At that time, it was my hip pain and knee pain and hands were numb," Judy recalls.
Judy could feel that she really cared about her and improving her health, adding: "She takes interest in her patients, takes notes about my travels. She adjusted me right before I left for Hawaii and as soon as I came back. If something goes awry, you can just call her and she can fix you right up."
Feeling Her Best
After visiting with Dr. Flynn for only 3 months, Judy has seen a significant change in her body and overall health. She is truly feeling the benefits of the care.
"My mobility has changed. it's only been 3 months – paired with exercise and eating well. I can go up and down the steps without using a hand rail. Previous to all of this, I was having issues with balance. I now have more improved mobility, like a spry old lady" says Judy.
Judy has also been able to reduce the frequency of her clinic visits because of the improvement. She is happy being able to return to traveling.
"I was going three times a week for a few weeks until it started to level out. Now we've reduced to twice a week and that works around my schedule because I travel a lot. Dr.Flynn is very accommodating," says Judy.
Judy also advocates for anyone considering making a visit to the chiropractor or a Tuck Clinic. With her results, she has been more than pleased with her experience.
"My results have been awesome,"Judy says. "I talk to my friends about it all the time. You need to go for it!"
YOU MAY ALSO BE INTERESTED IN...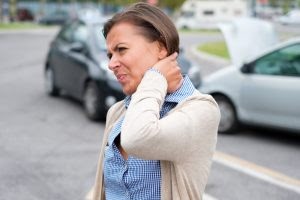 One of the most common injuries resulting from trauma, such as a car crash, is whiplash. Whiplash is a... Read More