Dr. Tuck Is Hitting the Road

As a leader in both chiropractic and greater medical communities, Dr. Tuck spends his time beyond the clinic walls collaborating with other leaders in the industry and advocating for the continual improvement of conservative care methods. Over the next few weeks, his roles on the Board of Governors for the American Chiropractic Association and on the Virginia Board of Medicine will take him to some of the biggest meetings in the biz! Here's what's on his itinerary:
Federation of State Medical Boards Annual Meeting
As a member of the Governor-appointed Virginia Board of Medicine, Dr. Tuck will be representing Virginia at the Federation of State Medical Boards Annual Meeting, aimed at bringing leaders in the nation's medical regulatory community together for three days of intensive program surrounding making connections across areas of expertise and exploring new initiatives in the overall medical industry.
Dr. Tuck will be participating in the day-long annual meeting where members of Administrators in Medicine (AIM), the National Organization for State Medical & Osteopathic Board Executives, will convene to discuss various plans of action for the coming year across the medical industry. One of the many focuses will be on working together to find constructive solutions to the ongoing opioid crisis through collaborative, conservative care.
Canadian Chiropractic Association Meets with ACA
Members of the leadership of the American Chiropractic Association will be traveling to Calgary in Alberta, Canada to meet with the Canadian Chiropractic Association to collaborate on initiatives across country lines. This meeting will serve as an exchange of ideas on a range of topics in the chiropractic industry including collaborative care with the larger healthcare community and working to support the efforts to reduce opioid addiction in pain patients.
Federation of Chiropractic Licensing Boards Annual Conference
After a quick break and a birthday celebration on April 30, (Happy Birthday Dr. Tuck!) Dallas, Texas is on the horizon for the annual conference for the nation's Chiropractic Licensing Boards. Dr. Tuck will speak on a panel session to provide an "Update on the Profession" where, as a member of ACA Board of Governors, he will have the opportunity to highlight their latest initiatives in collaborative care. As an attendee, Dr. Tuck will have the opportunity to sit in on a wide variety of programs focusing on different elements of the chiropractic industry.
It takes a lot of time and energy to passionately advocate for the chiropractic profession, but Dr. Tuck does it with a smile on his face. We and so many of those who have been helped by chiropractic care are so very thankful for the work he does!
YOU MAY ALSO BE INTERESTED IN...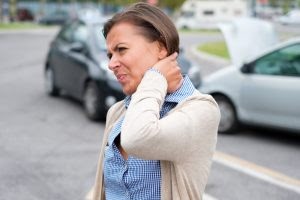 One of the most common injuries resulting from trauma, such as a car crash, is whiplash. Whiplash is a... Read More