Dr. Jacobson Joins the Tuck Chiropractic Clinic in Blacksburg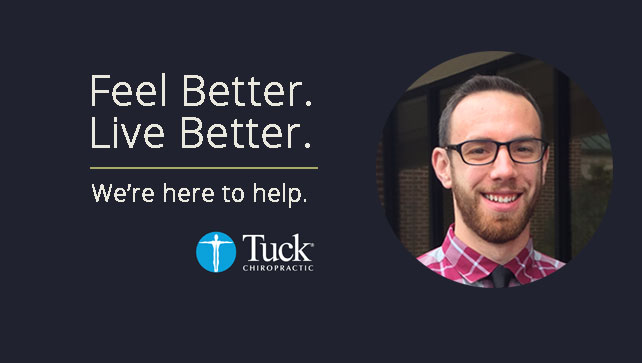 It is with great excitement that we announce that Dr. Joe Jacobson, a recent participant in our preceptorship program,  has joined the Tuck Chiropractic Clinic located in Blacksburg, VA, and is accepting new patients. He will work alongside Dr. Jennifer Rathmann at this location.
Dr. Jacobson brings a strong education and a passion for the profession of chiropractic to the Tuck team.  President of Tuck Chiropractic, Dr. Ray Tuck, said, "I admire Dr. Jacobson's passion for providing care that can truly improve our patients' lives. I'm thrilled he will now be working in our Blacksburg clinic alongside Dr. Rathmann." Dr. Jacobson is excited for the opportunity to work with the team at Tuck Chiropractic Clinic, who work together to achieve the best possible treatments for patients.
Jacobson earned his Bachelor of Science (BS) Degree in Biology with an emphasis in health and medical sciences from Minnesota State University Moorhead and later received his Doctorate of Chiropractic Degree at Northwestern University. During his time at Northwestern, Jacobson was actively involved in the Student American Chiropractic Association (SACA), lobbying both at the state and federal level on behalf of the chiropractic profession.
As a doctorate student, Jacobson completed internships at various local chiropractic clinics in the greater Minneapolis/St. Paul area. During this time, Jacobson demonstrated a true passion for the practice and its healing powers by volunteering to treat patients at the Salvation Army shelter in downtown Minneapolis. His final internship brought him to the Tuck Chiropractic Blacksburg location, where he will now begin his professional practice.
Dr. Jacobson is passionate about chiropractic care and its natural, non-invasive ways of providing healing and relief to patients. He looks forward to having the opportunity to build relationships with his patients and watch their lives improve with each visit.
YOU MAY ALSO BE INTERESTED IN...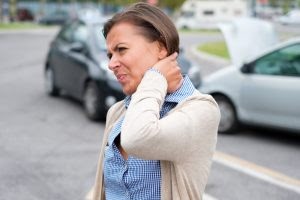 One of the most common injuries resulting from trauma, such as a car crash, is whiplash. Whiplash is a... Read More