Healthy Tips for the Holidays
We're always on the lookout for creative ways to incorporate healthy habits into our dynamic lifestyles: at home, in the office, while traveling, and especially on break for the holiday season. This winter, we've come up with a few twists on the age-old traditions for eating healthy and avoiding all things sweet. At Tuck Chiropractic, we recognize that a health-balance exists between thoughtful decision making and rewarding oneself. You are capable of achieving both—take a look at our recommendations for finding your personal inner balance this holiday season.
1. Organize family time around activities other than meals

It's easy to bring family and friends together around the dinner table—who doesn't enjoy a home-cooked meal during the holiday rush? However, it's easy to lose track of the socialization and inadvertently fixate on the 'fixin's' like stuffing, gravy, and mashed potatoes. Instead of planning social gatherings around meals alone, plan gatherings around activities that don't require big, sit-down meals. Plan a drive around the neighborhood to see the Christmas lights, watch a holiday special on TV together, or even start a new holiday tradition.
2. Prepare healthy lunches or dinners in advance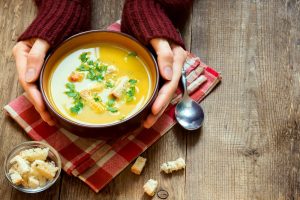 On the days that are busy in preparation for visiting guests, wrapping gifts or simply cleaning, it's tempting to want to sit back, kick up our feet and indulge in the comfort foods we love—especially if leftovers are calling from the kitchen. Prepare a few healthy lunches (or even dinners, if you don't have plans for the evening) you can store in the refrigerator for accessible, stress-free meals. Make a large bowl of salad at the beginning of the week, try a new vegetable soup recipe or stock up on fruit and vegetables that don't need to be cooked. Make it easy on yourself this season and plan ahead.
3. Plan a walk with your guests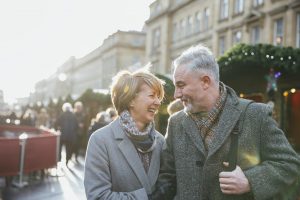 If it isn't too frigid outside, set up a time to take a walk with your guests. Walking outside is a great way to get exercise, enjoy fresh air, connect with a friend, and work off the extra calories from dinner that evening. The best part? A walk outside is free! Relax, reconnect, and reenergize your time with others this season.
4. Enjoy alcoholic beverages in moderation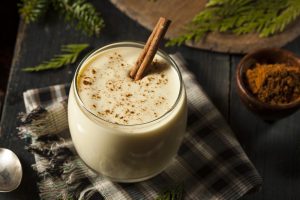 Spiked eggnog is a classic this time of year; that being said, many of those unwanted calories are hidden in alcoholic beverages. Rather than depriving yourself of any one single food or beverage this year, keep in mind that practicing moderation will lead to improved self-control and a more balanced, healthy diet.
5. Set aside time to de-stress before it becomes stressful

The holidays are known for good tidings, cheer—and potentially, high-stress situations. Between sales at department stores, last-minute wrapping paper runs and trips to the grocery store, life can quickly turn into a whirlwind of to-do's. Before your time-off becomes stressful, identify ahead of time the major points in which you anticipate stress. Once you can gauge when or where that stress may occur, plan to set a space or time aside for you to sit, breathe and relax. Whether it's cooking dinner, wrapping gifts, or writing thank you notes—plan to wake up a bit earlier that day. Take things slow and remember: it's the holidays! Don't let the small details keep you from enjoying time with friends and family. Chiropractic has also been shown to be a great way to reduce stress and relieve some of the aches and pains caused by high-stress seasons and situations. We'd be glad to help you make the most of your holiday season!
Healthy habits are a lifestyle, not a quick fix. At Tuck Chiropractic, we believe you have the power to unlock those healthy decisions and incorporate them into your day-to-day lifestyle—even during the holidays.
YOU MAY ALSO BE INTERESTED IN...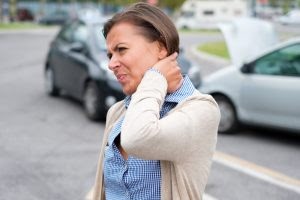 One of the most common injuries resulting from trauma, such as a car crash, is whiplash. Whiplash is a... Read More