Tuck Test Kitchen: 3 Recipes with Avocado
We have cooked up three delicious recipes in the Tuck Test Kitchen, all containing the same ingredient: avocado! In a previous post, we talked about how this superfood not only tastes good, but is good for you. The health benefits from avocados range from eye health to cardiovascular health. Avocados are a healthful alternative to several foods including mayonnaise, butter and sour cream.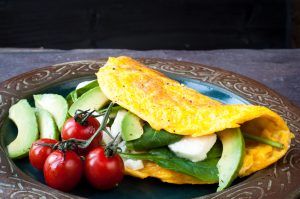 Breakfast: Avocado Omelet
Every super food needs a sidekick, right? Let us introduce you to eggs! This breakfast favorite is high in protein and incredibly nutritious. They also raise HDL, sometimes referred to as the "good" cholesterol. The healthy traits of both avocados and eggs makes them the perfect pair (some might say they are the new peanut butter and jelly!)
You will need:
2 large eggs
2 Tbsp. milk
1 avocado (slice as much as you want)
Your omelette must-haves such as: ham, peppers, tomatoes and cheese.
Salt & pepper
Butter
Start by whisking eggs, milk, salt and pepper in a bowl until thoroughly mixed. Lightly coat bottom of a non-stick pan with butter and pour in the egg mixture. Cook until mixture has thickened, then add remaining ingredients (ham, cheese, AVOCADO, etc…) to one side of the omelet. Fold the omelet over and it's ready to serve!

Lunch: Avocado Toast
When it comes to lunch, it is easy to pull into a drive-thru since so many of us are constantly on the move. What if we told you that making your own lunch could be just as easy AND healthy too? Thanks to avocado toast, it is! You might be thinking: "that's not going to satisfy my hunger." Well, avocados contain fiber, which helps you feel full longer. This makes it the perfect lunchtime choice because it will help reduce the chances of pre-dinner snacking.
You will need:
2 slices of bread
½ avocado
Pinch of salt
Start by thinly slicing the avocado, then mash the slices in a bowl until it becomes a creamy, spreadable consistency. Toast two slices of bread until brown. Spread the mashed avocado onto each slice of toast with a pinch of salt and you're done!
If you're looking to add a little more bulk to this meal, consider pairing your toast with an apple or banana.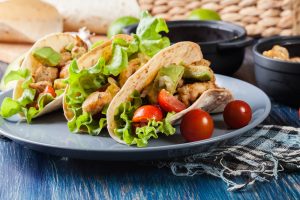 Dinner: Crock Pot Chicken Tacos with Avocado
Just like lunchtime, it's easy to get lost in your evening plans. Instead of getting dinner out, consider making an easy and healthy meal at home using a Crock Pot. You can set the Crock Pot to start cooking in the morning and let it cook all day so when you get home, it's ready to eat!
Check out this tasty chicken taco recipe to get started! Substituting healthy and creamy avocado in place of shredded cheese adds fiber and reduces calories in this easy, everyday recipe.
You will need:
8 Corn Tortillas
1 pound boneless skinless chicken breast
1 tbsp. Olive oil
1 Green Bell Pepper
1 Onion
1 Jar of your Favorite Salsa
Cilantro
1 Ripe Avocado
Salt and Pepper
Special equipment:
Start by cutting up your chicken breasts into manageable pieces. Add them in your Crock Pot. Cover the chicken with your favorite salsa. Cook on low for 6-8 hours or high for 4 hours.
Your chicken will shred apart in your Crock Pot. When you're ready to eat, dice onion and green pepper. Add olive oil to a skillet. Add the diced onion and green pepper to the skillet over medium heat. Saute until barely tender. Salt and pepper to taste.
Heat your corn tortillas in the stove or toaster oven. Add the chicken mixture and vegetables.
Slice up your ripe avocado and add the slices on top of the chicken and vegetables. Garnish with cilantro and serve immediately. Enjoy!
While eating right is crucial to overall health and wellness, it is also important to stay active and visit your doctor for annual check-ups. If you need support on your wellness journey, contact us today. Our goal is to help you feel better and live better.
YOU MAY ALSO BE INTERESTED IN...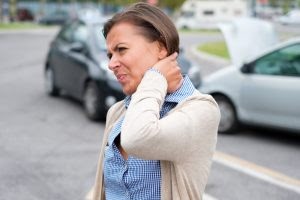 One of the most common injuries resulting from trauma, such as a car crash, is whiplash. Whiplash is a... Read More