An Update on the Opioid Crisis
We see it on the news and we read about it in the paper almost daily: the deadly effects of the opioid crisis nationwide. Earlier this year, the opioid epidemic was deemed a national health emergency.
We've touched on this topic before
, so let's recap:
The Virginia Department of Health predicted that over 1,000 people died from opioid overdose in 2016, a jump of 33% from 2015.
A third of prescriptions in the state (of North Carolina) are being abused and there are twice as many deaths per year from overdose than murders.
Pain is a pervasive problem – 30% of Americans suffer from acute or chronic pain.
While this is a huge problem both locally and nationally, research proves that people prefer alternatives to prescription pain medication. According to Gallup News, 78% of Americans agree pain management and prevention is key to avoiding addiction.
Dr. Ray Tuck recently attended a Gallup Poll event, which was a release of the data concerning Americans' views on non-opioid treatments. Dr. Tuck made a point to be present this this seminar because of the implications on our patients and community at large.
"The opioid crisis is a terrible scenario that has grown exponentially in our country," said Dr. Tuck. He added, "I believe in chiropractic care as a way to deal with chronic pain, specifically lower back and neck pain. We, as chiropractic professionals, are looking to help patients deal with, and control, their pain before it gets to a point of needing long term use of an opioid."
The Centers for Disease Control and Prevention released guidelines in 2016 to promote non-pharmacologic approaches to pain management, also known as Conservative Care. Chiropractic care is considered to be a highly successful form of conservative care. According to a report from the Gallup-Palmer College of Chiropractic Annual Study of Americans, two thirds of Americans suffered from neck or back pain so severe, they sought a health care provider for treatment.
Back and neck pain are the most common ailments that affect our patients and our specialty is the spine. The Gallup-Palmer study also showed that 54% of those patients had neck and back pain for more than 5 years, showing signs of chronic issues. Yet, 78% said they preferred to try methods other than pain killers to address their physical pain. This is where we come in.
Chiropractic care can help, immensely, and curb the need for prescription pain medication. Due to the changes in guidelines, physicians are now seeking out more drug-free alternatives for pain management such as chiropractic care and physical therapy. This is enlightening patients to the benefits and safer alternatives that conservative care provides. The shift in thinking of physicians to seek out more conservative care rather than immediately writing prescriptions may help reduce the number of opioids prescribed; therefore, lowering the risk of addiction.
We are invested in our community and the fight against opioid addiction. If you are experiencing chronic pain, contact us today to see how we can help.
YOU MAY ALSO BE INTERESTED IN...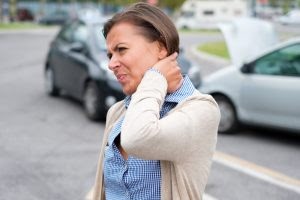 One of the most common injuries resulting from trauma, such as a car crash, is whiplash. Whiplash is a... Read More