Fall Fresh Fruits and Veggies
Fall is known as a time of harvesting. The local Farmer's Markets are full of delicious fall fruits and vegetables this time of year! If you've kept up with our blog, you know we like to emphasize the importance of nutrition and spine health in overall wellness. Let's "dig-in" to some fruits and veggies that are at their best this time of year AND contain nutrients that will help your spinal health. These key nutrients include: Calcium, Magnesium, Vitamin D, Phosphorus and healthy fats.
Are you hungry yet? This is only a small sampling of the delicious seasonal fruits and vegetables available during the autumn season. Take a trip to your local farmer's market or grocery store and see what new recipes you can come up with.
Remember that a balanced diet, exercise and proper hydration are all key factors in spinal and overall wellness. And, of course, visits to your local Tuck Clinic for your adjustments, pain relief, and more. We have 12 experienced doctors and 9 convenient locations where we provide countless treatment methods to help you live better. Visit one of our locations or send us a message for more information on how we can help you.
YOU MAY ALSO BE INTERESTED IN...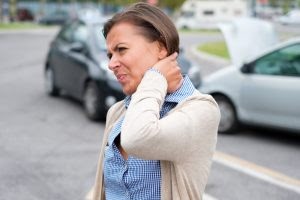 One of the most common injuries resulting from trauma, such as a car crash, is whiplash. Whiplash is a... Read More