Dr. LaBarbera's Chiropractic Journey
Dr. A.J. LaBarbera's path to chiropractic began back when he was very young. You see, Dr. LaBarbera is a second-generation chiropractor, and his father's experience as a chiropractor served as his inspiration. Some days he would watch patients literally crawl into his father's office, only to see them walk out pain-free. These moments led Dr. LaBarbera to passionately pursue a career in chiropractic and follow in his father's footsteps.
Dr. LaBarbera moved to Roanoke in middle school  and following graduation from high school eventually found himself at Virginia Tech for college, where he received a Bachelor of Science in Biology. Following graduation, he went on to receive his Doctorate from Palmer College of Chiropractic in Davenport, Iowa. After spending time practicing in Chicago, the beauty of the New River Valley called him home; and Dr. LaBarbera joined our team in 2010.
Dr. LaBarbera now helps people feel better and live well on a daily basis.  "You are making an impact on someone's life for the better – whether it be getting them out of pain, improving their ability to do an activity they haven't been able to do in awhile, or improving their overall quality of life so they can function at their best," he explained.
However there is an additional layer to Dr. LaBarbera's success as a chiropractor: the team he gets to work alongside at Tuck Chiropractic. Our staff is welcoming, and truly cares about each individual who walks through the doors. Our team values excellence by providing a comfortable atmosphere and impeccable care unlike any other in the area. "We put all of our energy into meeting patients' needs and expectations by helping them achieve their health goals, while we take great strides to make sure they are highly satisfied by measuring their outcomes in care," Dr. LaBarbera shared.
Just like his father, Dr. LaBarbera feels energized when it comes to his profession, and is constantly fueled to continue helping others, despite some of the challenges that arise. One challenging area chiropractic care plays an integral role in is the Opioid crisis impacting our country. For years, chiropractors have treated patients who suffer from chronic pain issues. Chiropractors take conservative care measures, which help people control chronic pain without the use of Opioids.
Whether it's migraines, sports injuries, back pain or arthritis, Dr. LaBarbera and the team at Tuck Chiropractic are always willing to discuss treatment options with patients. "The great thing about our group is that we will tell you whether or not there is a chiropractic case," he explained. "We will communicate with their Primary Care Provider to let them know what we think the issue is. If they are not near one of our locations, we will do some research for them and find out where they can go where they will feel comfortable with the care options."
Throughout his career, Dr. LaBarbera has been a champion for chiropractic care, always striving to ensure his patients are treated with the utmost care. Dr. LaBarbera also takes pride in his leadership roles within the chiropractic community. He has been on the board for the State Chiropractic Association in Virginia for three years, where chiropractors come together to ensure the best in practice development and management training, tools and support positive legislative action for the profession. In addition, he helps with managing mass media marketing and brand development for Tuck Chiropractic.
When Dr. LaBarbera isn't seeing patients at our Bedford and Botetourt office, he enjoys spending time with his daughter, who loves to dance, and his wife. You may even catch him at a Virginia Tech sporting event (he particularly enjoys the football and basketball games). However, everything Dr. LaBarbera does is with his inspiration in the forefront of his mind, always holding close the memories he made watching his father's chiropractic journey. We have to admit – whether serving our patients, staying active in the chiropractic community, or leading his everyday life, Dr. LaBarbera lives with the goal of helping people feel better and be the best version of themselves they can be.
YOU MAY ALSO BE INTERESTED IN...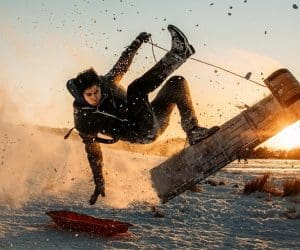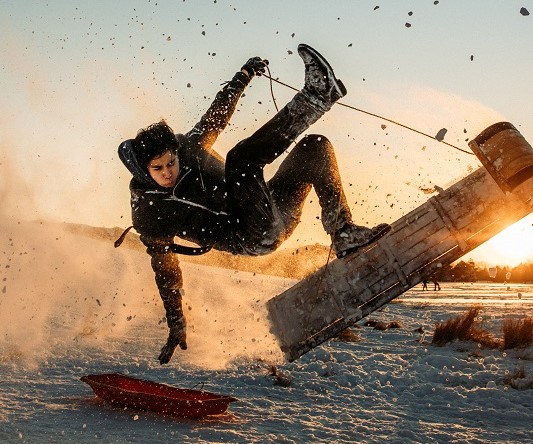 With cold temperatures and inclement weather, winter can be a real pain! If you are like many people, you... Read More