5 Things We Love About Roanoke
In the heart of southwest Virginia, tucked away among the scenic Blue Ridge Mountains, you will find the Roanoke Valley. There is a reason why we have so many clinics located in the greater Roanoke area. There is also a reason why our own Dr. A. J. LaBarbera, who sees patients at our Bedford and Botetourt offices, chose to return to this place where he grew up after only a few years away. For Dr. LaBarbera and so many others who return to the Roanoke Valley, this is home.
If you are not from this area, you may be wondering just what makes Roanoke so great. Below, you will find five of the things we love about the Roanoke Valley.
The Blue Ridge Parkway

– No, the Blue Ridge Parkway is not exclusive to the Roanoke Valley. In fact, the Parkway stretches along 469 miles from the Great Smoky Mountains National Park in North Carolina to Virginia's Shenandoah National Park. However, it can be argued that the most beautiful parts can be found in and around the Roanoke Valley. Take a drive on a cool, crisp day in early October and you will find yourself in awe of the vibrant shades of red, orange, and yellow to be seen as the autumn leaves prepare to fall. It also means that there are ample opportunities for breathtaking

hikes all across our region

!

Mill Mountain

– Easily reached from the Blue Ridge Parkway is Mill Mountain, home to

Mill Mountain Zoo

and Roanoke's most famous landmark, the

Mill Mountain Star

. Standing at 88.5 feet tall, it is the world's largest man-made, illuminated star and is one of the most photographed attractions in the area. At the base of the star, you can find a scenic overlook with a gorgeous panoramic view of downtown Roanoke.
Elmwood Park

– In the heart of downtown Roanoke is Elmwood Park. Most days, the park can simply be a beautiful place to go and escape the hustle and bustle of city life. But Elmwood Park is also home to a 4,000+ capacity amphitheater that plays host musical artists and bands from across the country and around the world. Not to mention, each May, Elmwood is the home of Roanoke's

Festival in the Park

.
Dining Options

– We could not possibly make a list of all the things we love about Roanoke and leave out the amazing food there is to be eaten. Whether you are looking for a fine dining experience like

Frankie Rowland's Steakhouse

, international flair like

Carlos Brazilian International Cuisine

, or simply a fantastic bowl of chili at the

Texas Tavern

, you are bound to find many options to satisfy your hunger.
If you have yet to experience the Roanoke Valley for yourself, we encourage you to plan a visit. But, be warned, you may get here and decide that you have fallen in love with this area. You might just decide that, like Dr. LaBarbera, this is a place that you want to call home.
YOU MAY ALSO BE INTERESTED IN...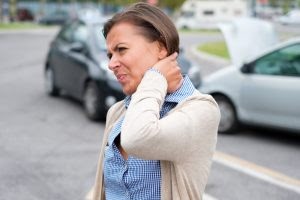 One of the most common injuries resulting from trauma, such as a car crash, is whiplash. Whiplash is a... Read More