Zucchini Pizzas | Tuck Test Kitchen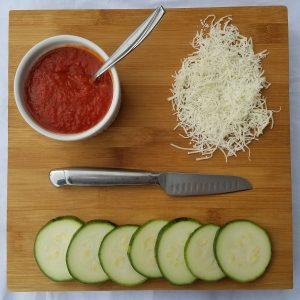 This Tuck Test Kitchen recipe is very simple and quick. It is a great alternative to traditional pizza. You only need 3 ingredients:
Zucchini Squash
Pizza Sauce
Part-Skim Mozzarella Cheese
Start by slicing zucchini in even slices, about 1/4 thick. Next arrange the zucchini on a cooking sheet in a single layer. Broil the zucchini for about 3 minutes, then flip the zucchini. Broil again another 3 minutes.
Next, top the zucchini with a spoonful of pizza sauce and part-skim mozzarella cheese. If you are feeling fancy you can also top these pizzas with fresh basil sliced thin or Italian seasonings.
Place your zucchini pizzas back in the oven to broil until the cheese has melted. And just like that, you have a tasty dish! Consider serving it as paired with a lean protein.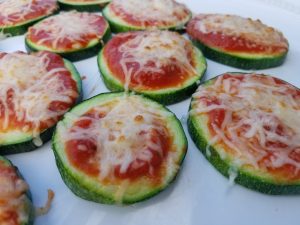 Using zucchini as the base of this pizza reduces the calorie count, as compared to a flour-based crust. It is also a gluten-free alternative for those who have a gluten sensitivity or intolerance. Zucchini also has a "rich nutritional profile," to include vitamin C, lutein, zeaxanthin, and manganese.
We also love this recipe because once all the slicing is done, it is very kid friendly! You can sit them at the table and ask them to spoon on the sauce or sprinkle the cheese. Not only will it be a fun way to spend time together, turns out teaching them how to cook and involving them in the meal process may encourage more healthy eating habits.
Remember the importance of nutrition in your overall wellness. Wellness is multi-faceted and includes all areas of your life from nutrition to exercise, mindfulness to work-life balance, and maintenance care of your body.  We encourage you to take small steps to pursue wellness. The first small step may be coming in for a chiropractic adjustment or it just might be making zucchini pizzas. Regardless, we want to support you as you strive to feel better and live better.

YOU MAY ALSO BE INTERESTED IN...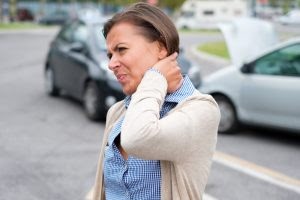 One of the most common injuries resulting from trauma, such as a car crash, is whiplash. Whiplash is a... Read More