Staying Ahead of the Healthcare "Puck"
Change is inevitable across all areas of life. It is something that each of us must come to terms with and learn to navigate. Ensuring the very best care for our patients in a healthcare landscape that is regularly and rapidly changing is no exception.
We recently read an article in The Roanoke Times that featured an interview with Carillion CEO,
Nancy Agee
. In
this article
Agee said:
As providers we don't know what's going on. So my direction for our organization is we do what we do best. We take care of patients. We continue our strategies, but we're very in touch with what's going on nationally and regionally, and we'll respond appropriately.
These comments from a local and national healthcare leader really resonated with us. When considering these remarks Dr. Ray Tuck said, "I am trying to constantly look 'where the puck is going' so we can provide the best possible care for our patients." That can be very difficult to achieve when the direction of "the puck"—meaning the direction of healthcare—is often outside of the hands of practitioners and unknown. However, if you know Dr. Tuck and our team, you know we are a team that strives for positive and proactive impact. As such, Dr. Tuck and the rest of our team, ensure we stays ahead of the puck for our patients' sake.
What does that mean exactly? Great question! It means that like Agee, Dr. Tuck realizes there are critical components, which contribute to staying ahead of changes within healthcare. Three key aspects are staying invested locally, remaining involved regionally and nationally, and prioritizing patient care.
Staying involved locally keeps us in touch with the community we love and serve. It ensures that we hear the their needs, concerns, and problems with healthcare. It also means that we give back and serve, through volunteer work and supporting charitable organizations, so that we are helping create a widespread positive and healthy community. A healthy community forms collective resilience and is able to weather political and policy-based changes in a stronger manner.
Nationally we must ensure our voices are heard—we must speak up and advocate for our patients. Whether in Washington DC working with the American Chiropractic Association or in Richmond working with the Virginia Board of Medicine, Dr. Tuck has leadership positions that allow him to speak up for Southwest Virginia. It is important to note, while he speaks up and advocates he also makes sure to listen. When Dr. Tuck participates in regional gatherings with other healthcare leaders he is able to hear about shared struggles, solutions, and the action that can be taken. He contributes thoughts, ideas, and expertise and also gains from the contributions of other leaders.
Finally, and most importantly, we stay ahead of the healthcare puck by prioritizing what drives us each and every day: our patients. We know that our true measure of success is in our ability to make a positive impact on our patients. Listening to their needs in terms of pain and wellness, but also in terms of logistic struggles related to healthcare, is a must. While we can't always control frustrations with the healthcare system we can control the level of convenience our clinics create—from flexible appointment times, to multiple locations, and support navigating insurance coverage of chiropractic.
We want to help our patients eliminate pain and live well—which can't happen if we allow ourselves to be reactive. We remain ahead of changes within healthcare by staying invested in our local and regional community while always remembering to focus on what truly matters most; providing the very best in care to our patients.
YOU MAY ALSO BE INTERESTED IN...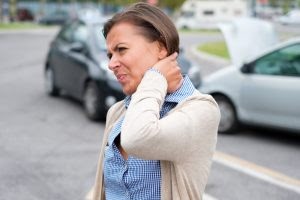 One of the most common injuries resulting from trauma, such as a car crash, is whiplash. Whiplash is a... Read More