Concurrent Care: Power in Collaboration
The Tuck Chiropractic practice is carried out at
11 clinics
across Virginia which is very convenient for patients. But, being spread out makes it imperative to use a clinical approach that guarantees patients will experience consistent care no matter which office they choose.
Tuck Chiropractic Clinic has adopted a model we call "concurrent care," to offer patients not only the convenience of many offices, but also the advantage of the collective expertise of the healthcare providers involved in their care.
This collaborative approach also reinforces Tuck's Commitment to Excellence, which includes:
Obtaining the most effective and efficient outcomes for patients, even if we have to incorporate other disciplines into the care plan
Valuing our patients' time and money
Working to continually improve care to obtain the best outcomes for our patients
What Are Clinical Rounds?
By sharing experiences with colleagues and encouraging collaborative efforts, we are able to increase the level of care and satisfaction for our patients. We share this information through a process called clinical rounds.
Clinical rounds are carried out in a "roundtable" process, which is designed to improve the collective power of our practice. Each month, one or two of our chiropractors are selected to present a case to their colleagues. These cases are diverse, and could range from a new approach to lower back pain to abdominal migraines. Strong measures are always taken to ensure that patient privacy is maintained.
Our doctors share intake information, diagnoses, demographics, treatment rationales and modalities, outcomes and resolutions, and unique aspects of cases, as well as insurance information and the cost to patients.
Collective Power
There are several important benefits to our clinical rounds process. We use our collective power to discuss the case and offer feedback. We can discuss internal practices in documentation and case management, which often leads to discussion about our best practices. And, our doctors have an opportunity to sharpen their presentation skills.
Clinical rounds also give the professionals at Tuck Chiropractic Clinic a chance to build and develop their relationships with each other, which is very important because it translates into better care for our patients.
If you think our concurrent care model might be beneficial to you, contact any one of our Tuck Chiropractic Clinics to schedule an appointment for your initial assessment.
Image by rawpixel/123RF.
YOU MAY ALSO BE INTERESTED IN...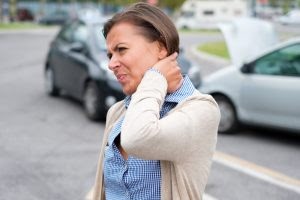 One of the most common injuries resulting from trauma, such as a car crash, is whiplash. Whiplash is a... Read More