Overcoming Chronic Back Pain: Joyce's Story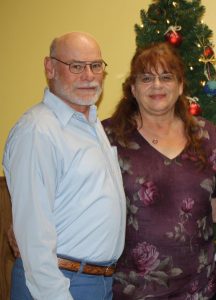 It was 16 years ago and Joyce was crippled by pain. She said, "My back pain was so bad I was unable to straighten up." Joyce wanted the pain to go away but felt like she didn't have any options. She is allergic to prescription pain medications and can't take most over the counter drugs because she donated one of her kidneys. Her husband suggested (and insisted) she see Dr. Jennifer Rathmann, at our Blacksburg clinic. During that visit, Joyce experienced tremendous relief and realized that chiropractic care manages her chronic back pain in ways medication can't.
Chiropractic has been a complete game changer for Joyce. She experienced such relief that she has consistently received adjustments on a monthly or weekly basis since that initial visit back in 2000. Beyond the back pain, she also has arthritis in her neck, which is a condition that requires consistent wellness work. Dr. Rathmann not only provides adjustments but also helps with traction treatments, which relieve the pressure and neck pain from arthritis.
Keeping her pain in check allows Joyce to fulfill her duties at work. For the last 9 years, Joyce has worked for the United States Post Office as a mail carrier. Her day starts bright and early whens he shows up to sort the mail, which can take up to four hours. She then spends many hours delivering the mail, as many as seven. She explained, "We don't have time to stop. You do it until all of the mail is delivered, no matter how long it takes." The Christmas season, which is the most wonderful time of the year for most of us, is also the busiest time of year for her. The long periods of sitting each day, as she delivers mail, can wreck havoc on her back. Fortunately, she has an effective and flexible solution for those days. Joyce explained:
Working with the post office you don't have time to stop. You go in each morning without knowing how much mail or packages there will be. Whenever I get through I can call over to Dr. Rathmann and they always do their best to fit me in, it's wonderful.
Joyce still recalls her very first chiropractic adjustment, which was the day after Labor Day back in 2000. Dr. Rathmann remembers those early days too:
When Joyce first came to our office she was working a factory type of job where she was standing all day, doing a lot of repetitive lifting, twisting and turning. Now she is working at the Post Office and does a lot of the same type of activities in addition to long periods of daily driving. We are always happy to see Joyce walk into our Clinic, smiling, even after a long day at work. It really is my pleasure to help her!
The story of Joyce's experience with Dr. Rathmann and the Tuck team is one about victory over pain but also about a special relationship that has developed in the process. Dr. Rathmann said, "Every September, Joyce comes in and wishes me a Happy Anniversary." They have experienced the births of children and grandchildren during the tenure of their patient-doctor relationship and have been able to celebrate these major milestones together.
When Joyce isn't busy at the post office she is busy with her biggest love, family. She has ten grandchildren ages four to 19. Each Sunday she takes her youngest grandbaby to church with her, and wouldn't miss it for the world (and especially not for back pain). Convenient and consistent chiropractic care allows Joyce to work hard, embrace life, and overcome pain.


YOU MAY ALSO BE INTERESTED IN...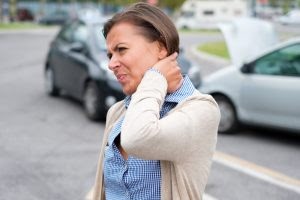 One of the most common injuries resulting from trauma, such as a car crash, is whiplash. Whiplash is a... Read More