Last week, when I was cleaning out my car, I made a neat discovery (besides the fact that I need to clean out my car more often).  As I was rustling through papers in the passenger seat of my car, I came across one of our church bulletins from earlier this year.  On the back of the bulletin were some notes I had scribbled along with a short list of 5 words.  The words were: Accepting, Available, Respectful, Generous, and Happy.  After I deciphered my chicken scratch (I usually am not an astute sermon note taker, but it was a Father's Day Service), I remembered that these were 5 attributes Dr. Robert Moore, our pastor, had set as "Golden Unconditionals of Fatherhood".
I don't have a ton of experience as a parent, but I know that it can definitely get challenging at times.  Managing patients can be that way as well — challenging.  Sometimes, it helps to have some reminders or guidelines to help our management of patients.  A father incorporating these five important points would help a 'Great Dad' move towards becoming an 'Excellent Dad'.  I am glad I rediscovered these attributes, and I have already begun to apply them to my role as Father at home with my 5-year-old daughter.  However, with our recent talk of 'Absolutes', I began to think of these attributes as qualities that we could apply to our daily interaction with our patients along with our pursuit of true service excellence and patient care.  Here is how we can apply these unconditionals in our daily practice:
Be Accepting:  Every patient that walks through our doors should be accepted regardless of our initial impression.  Many people who are in extreme pain, or plain just don't feel well, do not always look or act their best.  We should be accepting based on the Oath that we took and our dedication to improving the health of our communities through Chiropractic care.
Be Available:  In line with our continual pursuit of excellence, we are there to serve when others are not.  Being available also means being available mentally 100% for that patient at the time we are with them.  We will make a significant impact on many lives by making ourselves available.
Be Respectful:  Being respectful does not mean being a pushover.  We can hold strong to our recommendations that will ultimately relieve pain and restore health.  However, respecting and working with patients' schedules, routines, lifestyles, and opinions is very important in working towards facilitating healthier lives.
Be Generous:  We are generous with our time, for sure.  We should all go above and beyond every day and work with patients to provide a consistent, quality experience based solely on the need for care.  Our flexibility with patients will further show our generosity. What comes around, goes around, and as a doctor, being generous is a MUST.
Be Happy:  There is nothing worse than having a crabby doctor or care provider.  Smiling is indeed contagious.  We should be happy in that moment we are with each and every patient.  We don't have to be silly or always the entertainer, but the joy that we have inside by serving our patients at the highest level should provide us with tons of happiness to spread around.  Happiness is healthiness!
By applying these unconditionals, it will definitely help us in our lives at home.  However, as we strive to be the leaders in providing quality chiropractic care to our respective communities, we can use these attributes as tools to better ourselves as we move forward in our journey towards excellence in healthcare!
YOU MAY ALSO BE INTERESTED IN...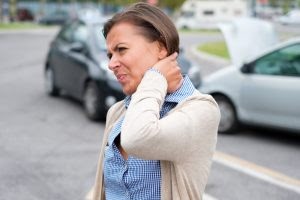 One of the most common injuries resulting from trauma, such as a car crash, is whiplash. Whiplash is a... Read More