New Research Shows Why Chiropractic Care is So Effective
The first Chiropractic adjustment was given in 1895 by D.D. Palmer. Chiropractic care has been achieving tremendous results with patient care. Unfortunately, until recent years Chiropractors have only been able to theorize why so many patients improved with their care.
Initially, Chiropractors stated that when a bone of the spine or vertebrae misaligned it put abnormal amounts of pressure on the nerve that it was designed to protect. Essentially a hard bone was pinching a soft nerve. That pressure prevented the nerve from working properly and thus caused symptoms or unease in the body. The theory was later proved to be accurate when it was discovered that it only took the weight of a dime to alter the function of that nerve. Thus, when a Chiropractor would deliver an adjustment, they would reduce the pressure on the nerve and the body would begin to heal.
Next, Chiropractors theorized that spinal joints could move out of position and scar tissue would develop around the joints thereby attracting fluid (swelling) and again would pressure the nerve. This pressure would generally account for pain and immobility and is one of the main reasons why people visit a chiropractor today. When a Chiropractic adjustment was delivered it would reduce the swelling, improve the mobility of the joint and decrease the pressure on the nerve. Again, the body would begin to heal.
Today, new research demonstrates how the loss of the central nervous system's ability to adapt to changes in your environment and recover has become the critical issue in achieving wellness and staying healthy. The role of Chiropractic in improving the function of the central nervous system is the key to the benefits of care. A series of EEG's, which are specialized tests that measure brain waves, demonstrated how a Chiropractic adjustment can alter the nature of the brain wave and allow the nervous system to essentially "restart." These new findings explain why Chiropractic care is so effective in helping patients that present with a range of symptoms from headaches/migraines to ear aches and indigestion.
YOU MAY ALSO BE INTERESTED IN...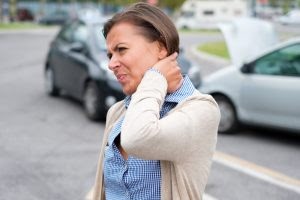 One of the most common injuries resulting from trauma, such as a car crash, is whiplash. Whiplash is a... Read More