Tuck Chiropractic Clinic - Goldsboro
Monday
7:30am-12:00pm & 2:00pm-5:00pm
Wednesday
7:30am-12:00pm & 2:00pm-5:00pm
Thursday
7:30am-12:00pm & 2:00pm-5:00pm
About Tuck Chiropractic Clinic in Goldsboro
We're proud to serve the Goldsboro, North Carolina community and help our patients get back to feeling better and enjoying life. Our doctors at Tuck Chiropractic Clinic provide non-invasive treatment, physiotherapy, and other passive modalities to reduce or eliminate back pain, neck pain, headaches, and other chronic and acute pain.
While originally a sole practice under the leadership of Dr. Anthony Hamm (formerly Hamm Chiropractic Associates) this clinic became part of Tuck Chiropractic in 2017.  Dr. Hamm has served patients in the Goldsboro area since the 1980s.
The Goldsboro Clinic concentrates on assessment and management of adult musculoskeletal disorders and pain management through both chiropractic procedures and acupuncture. If you are looking for a non-invasive, safe, and effective approach to reducing your pain the Goldsboro Clinic team is ready to help.
Dr. Hamm and his team have been and remain active in the community. Dr. Hamm has served as President of the Goldsboro Civitan Club and as Coordinator of the Wayne County Special Olympics. He has also been a member of the Human Rights Committee at O`Berry Center. Currently, Dr. Hamm serves on the Board of Directors of the Wayne Community College Foundation and First Citizens Bank. Dr. Hamm is also a certified medical examiner for the Federal Motor Carrier Safety Administration.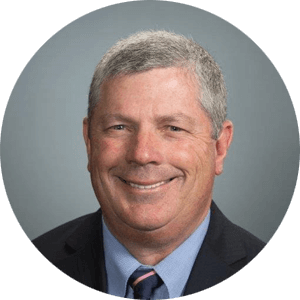 Dr. Anthony W. Hamm is a native of eastern North Carolina and a 1979 graduate of The National University of Health Sciences…
Call this clinic: Goldsboro
(919) 751-1155