Dr. Nancy Meyer
Doctor of Chiropractic at Tuck Clinic in Cave Spring, VA
Dr. Meyer earned her BS degree in Human Biology at the Logan Chiropractic College in St. Louis, MO and her Doctorate of Chiropractic from Logan Chiropractic College in St. Louis, MO. Dr. Meyer specializes in and is a certified Advanced Proficiency Rated in Activator Method Technique. This is a very gentle adjusting technique.
Dr. Meyer became a Chiropractor after suffering for years with headaches as a child and bursitis in her shoulder due to a pinched nerve as a teenager. After years of ineffective medical treatments, she went to a Chiropractor and to her surprise she not only received relief from her headaches, but her bursitis pain in her shoulder went away.
She played collegiate volleyball for the University of Southern Indiana. With her athletic background Dr. Meyer enjoys helping athletes of all types overcome sports injuries and improve athletic performance. She has worked with Olympic Athletes as a treating physician for the World's Greatest Athletes Chiropractic Decathlon Club. She competes in bike rides and 5k runs. She recently completed a half century (50 mile) bike ride and a century (100 mile) bike ride. She has coached in the Roanoke area Recreational, Travel, and Middle School soccer teams, Girls' softball teams, High Schools and Middle School volleyball teams, Upward Basketball teams, and Recreational basketball teams.
She has been a regular lecturer regarding health and wellness issues. She is a current member of the National Association of Professional Women. She has been a Professor at Jefferson College of Health Sciences where she taught Microbiology Lecture and Lab, as well as Anatomy and Physiology Lab. Also, Dr. Meyer was awarded Outstanding Young Woman of America. She co-chaired the building committee for her church's Family Life Center. Also, Dr. Meyer is a past board member of Professional Women Resources and Executive Women International and March of Dimes. She was awarded Virginia Business Partner of the Year in 2008 for charity work.
Dr. Meyer is a Certified Posture Exercise Professional (CPEP®). Led by BodyZone.com founder Dr. Steven Weiniger, the CPEP program has set the international standard in postural assessment and strengthening posture through focused motion exercise to improve patient/client outcome by improving balance, alignment, functional motion and performance.
Monday
8:00am-12:00pm & 2:00pm-6:00pm
Tuesday
8:00am-12:00pm & 2:00pm-6:00pm
Wednesday
8:00am-12:00pm & 2:00pm-6:00pm
Thursday
8:00am-12:00pm & 2:00pm-6:00pm
Friday
8:00am-12:00pm & 2:00pm-6:00pm
Other Doctors at This Location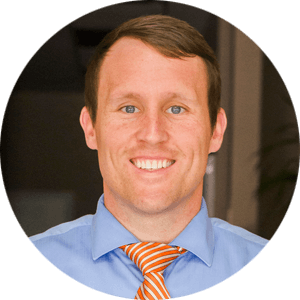 Dr. Jeremy Keene is a native of southwest Virginia. He was born and raised in Richlands, Virginia. He is a 2009 graduate…
Dr. Susan Kilmer, a graduate of the Los Angeles College of Chiropractic, has been in private practice herself for the past 19…