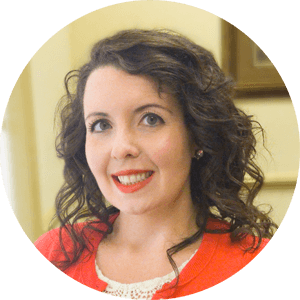 Dr. Chérie Gallant
Doctor of Chiropractic at Tuck Clinic in Fairlawn, VA
Dr. Gallant is a recent transplant to the New River Valley and the latest addition to the Tuck Chiropractic team. Dr. Gallant received her undergraduate degree from Lake Erie College in Chemistry and Modern Language in 2009. Soon after which she attended Logan College of Chiropractic in Chesterfield MO. As part of her chiropractic education, Dr. Gallant completed a ten-month clinical internship at Scott Air Force Base in Belleville, Illinois, treating active duty military men and women stationed there and in the surrounding area.
Dr. Gallant graduated from Logan in April 2013 and completed her Masters of Sports Science and Rehabilitation the following December. She has spent the last three and a half years practicing in Cleveland, Ohio.
In practice, Dr. Gallant uses multiple techniques including Diversified, Logan Basic and Cox Flexion Distraction and encourages her patients to participate in their own care by improving their diet & nutrition and performing home-based exercises.
In her spare time, Dr. Gallant enjoys walking her dog, horseback riding, eating Thai food and Gluten-Free baking.
Bachelor of Arts Degree in Modern Language, French Concentration - Lake Erie College

Bachelor of Science Degree in Chemistry - Lake Erie College

Bachelor of Science Degree in Life Science - Logan College of Chiropractic

Doctor of Chiropractic - Logan College of Chiropractic

M.S. in Sports Science and Rehabilitation - Logan College of Chiropractic
Monday
8:00am-12:00pm & 2:00pm-6:00pm
Wednesday
8:00am-12:00pm & 2:00pm-6:00pm
Thursday
8:00am-12:00pm & 2:00pm-6:00pm
Friday
8:00am-12:00pm & 2:00pm-6:00pm