My daughter and I both are patients and are always treated well. Since our treatments began my daughter's dizzy spells and my leg pain have ceased. I also like the fact you can walk-in without an appointment if necessary.
After the accident, simple things like driving and just sitting up were extremely painful, and I couldn't play sports or do any of the things I loved without pain. After one visit to his office I noticed the difference. He took the time to explain why I was having the pain and what it would take to make it go away. After a short time I was as good as new and able to get back to doing the things I love. I never felt like just another patient. They made me feel comfortable at a time when I was anything but comfortable. I felt like part of the family. They are great people and I find myself stopping in on occasion just to visit them and see how they are. My only regret is that I waited two weeks after the accident. It was two weeks too long. I definitely should've gone in sooner. Thank you for all of your help!
You may also be interested in...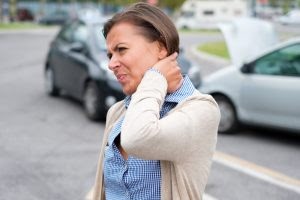 One of the most common injuries resulting from trauma, such as a car crash, is whiplash. Whiplash is a neck injury that… Read More