Tuck Chiropractic Clinic - Woodlawn
Monday
8:00am-12:00pm & 2:00pm-6:00pm
Tuesday
8:00am-12:00pm & 2:00pm-6:00pm
Wednesday
8:00am-12:00pm & 2:00pm-6:00pm
Thursday
8:00am-12:00pm & 2:00pm-6:00pm
About Tuck Chiropractic Clinic in Woodlawn
The Woodlawn location is the product of the 2017 merger of the Hillsville and Galax clinics. With the goal of providing a more accessible, central location, a perfect opportunity to pursue the merge transition in Woodlawn became a reality.
Dr. Katie McKown has practiced at Tuck Chiropractic Clinic in Hillsville since 2010. Now at Woodlawn, her goal is no different: Work with you so that you can live comfortably without pain.
Dr. McKown is also a native of the great state of West Virginia. She completed her undergraduate studies at the University of Charleston earning a BS in Biology. She then attended Palmer College of Chiropractic where she earned a Doctor of Chiropractic Degree.
Tuck Chiropractic Clinic in Woodlawn is active in annual food and toy drives to benefit local families during the holidays.  As always, at Tuck Chiropractic, our mission is to make a positive impact on every life we touch and to be true advocates for your health.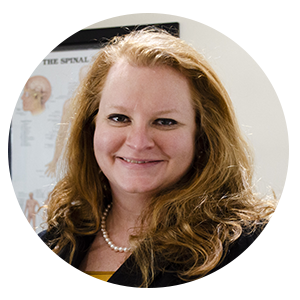 Dr. Katie McKown is a native of the great state of West Virginia. She completed her undergraduate studies at the University of…
Call this clinic: Woodlawn
276-730-9555